3 Essential Webinar Etiquette Tips for Presenters
May 20, 2021

By Ashley Orndorff, aka Marketing Geek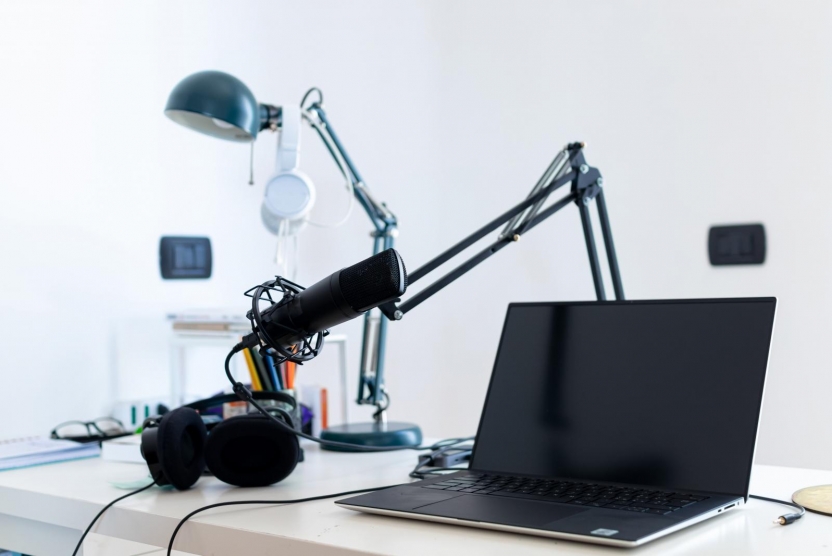 A webinar can be a great way to connect with potential customers, demo a new product or service, build thought leadership, and more. But, it needs to be a good presentation that offers value to your target audience. Often, covering the basics can help you create a good webinar. Here are a few webinar etiquette tips for presenters to keep in mind as you plan your next webinar:
1. Make Sure Your Topic is Something Your Target Audience Cares About
One of the most common webinar mistakes is choosing the wrong topic for your presentation and for your target audience. Whether you are hosting it yourself, doing it as part of a conference, or partnering with someone else, you should have an idea of who your target audience will be.
As you are thinking about what to focus on, it's important that you consider what topics will be interesting and useful to the people who will be attending the webinar. If the topic isn't relevant, is too promotional, is too broad, etc., it can set you up to disappoint your attendees.
Before you move forward with a topic and build out a webinar around it, take a moment to think about how it might resonate with your target audience. What problem does it address? What sort of takeaways or value can attendees expect to receive? Will it actually be useful to them?
2. Build a Good Experience for the Entire Webinar
A good presentation full of useful information and visuals to keep your attendees interested is the biggest part of your webinar. It's essential to get that part right, but you also cannot ignore what happens before and after your presentation.
A great webinar ensures the entire experience is enjoyable and valuable for attendees. So, think about what will be happening as attendees log on and wait for the webinar to start, how you'll handle things during the presentation, how you'll run the Q&A section, and the best way to wrap things up.
Think about the experience you're providing throughout the webinar from your attendees' perspectives and make sure it's a good one. These are a few quick tips to help you set the foundation for a good experience:
Practice Your Presentation
Choose the Right Webinar Platform
Partner With a Great Facilitator to Help Host & Manage
Create Backup Plans in Case of Technical Difficulties
Opt for a Simple Background to Minimize Distractions
Minimize Background Noise as Much as Possible
Start on Time and Stay on Schedule as Much as Possible
Record the Session to Share With Attendees Afterward
Communicate Guidelines Early and Consistently
Speak Clearly and Slow Down
Repeat the Question Before Answering it During Q&A
3. Keep Promotion and Follow-Up Communications Balanced and Reasonable
There is a place for promoting your business in a webinar, but it needs to be balanced. People are not attending your webinar so they can be blasted with promotional sales material the whole time. Even if your webinar is a product demo, the focus should still be on providing value to your target audience instead of constantly trying to sell to them.
You also want to have some sort of follow-up communication strategy in place to continue building relationships with attendees that are interested. Overbearing and pushy communications are one of the biggest ways your business is annoying potential customers and it has the potential to drive them away.
Instead, you want to be reasonable and balanced so you don't drive people away from working with you. An automated email flow with behavior triggers can help you develop a follow-up strategy that makes sense for your target audience and customizes the experience based on their interactions.
These are just a few webinar etiquette tips for presenters. Covering these can help you cover the basics for your webinar and help you set your presentation up for success. Plus, once your webinar is done, you can then repurpose video content in a variety of ways to provide more value and further support your efforts.