7 Ways to Gather Webinar Feedback From Your Audience
May 19, 2022

By everybody , aka mind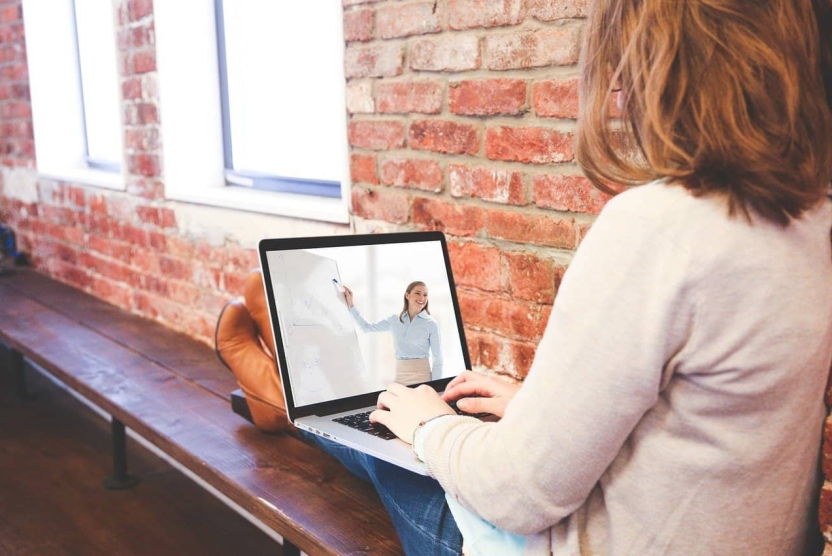 To successfully create interest for every online event you host, it's important to reevaluate how your previous webinar went and get as much information from your attendees as possible. Structured feedback can tell you a lot about the needs of your audience. You can then use that information to improve as a presenter and create engaging events guaranteed to be a success. Here are some tips on how to gather webinar feedback from your audience:
1. Gather Information During the Registration
Some people believe that you should only ask for feedback about your event after it is over. Although that information can help you host a better webinar next time, it can't do much for the event you just hosted.
Instead, try starting early and asking questions during registration. Engaging your audience can also help you build pre-event hype and create more interest in your event. User engagement is an important SEO technique that can help you improve your online visibility.
2. Have In-Room Polls Before the Event Closes
You can send a poll to all people attending your webinar during the event. This method will guarantee that your questionnaire doesn't go unnoticed. In-room surveys are also a great way to gather webinar feedback from your audience while the impression of the event is still fresh.
Running the survey while the webinar is ongoing will also guarantee that you get plenty of responses. Your entire audience will actively listen to what you have to say. You should ideally run the poll before people start leaving the webinar. Depending on the number of questions you plan to include, 5-10 minutes before the event is over should suffice.
3. Leave Time For a Q&A Session
How successfully you can gather information from polls and surveys will depend on your ability to construct worthwhile questions and analyze the data. However, nothing will ever beat a direct conversation with your audience.
When you ask questions and talk to your attendees, there will be little room for misunderstanding. If you are unsure about the feedback you are receiving, you can always ask additional questions.
Not to mention that having a Q&A session at the end of a webinar is considered basic webinar etiquette. It can give your audience a chance to express thoughts and ideas you might not think to cover in your poll, so pay close attention to what they say.
4. Use the Chatbox
Most online platforms for webinars will have a chatbox that you can use to leave links and post comments. Hosting an event and chatting at the same time can be a bit much to handle for one person. However, there are a few tricks you can do to make full use of the chatbox of your webinar:
Read the Comments
Read the comments after the event is over. You can get a chat transcript and go over the comments at your own pace. This can help you get valuable insights from your audience, improve any surveys or outreach you send, and even as a way to use data to generate content ideas or find your next webinar topic.
Use a Chatbot
Chatbots are one of the ecommerce trends and can help you improve customer service. They can also help you in the chatbox of your webinar. You can use AI assistants to engage the audience, ask them questions, post valuable links, and even answer some frequently asked questions.
Have an In-Person Moderator
You can host a webinar on your own, but it can be difficult to manage everything on your own and you may not be able to engage with your audience meaningfully. Instead, partner up and have an in-person moderator help you out.
You can have another staff member moderate the chat and answer audience questions in real-time. Additionally, they can forward you questions from the chat so that you can address them during the webinar or after in a blog post or outreach email if there are questions you run out of time to address.
5. Engage Your Audience Post-Event
Just because the webinar officially ended doesn't mean you have to leave immediately. If you have the time, you can stick around and chat with the audience. This can give you more time to enter an in-depth conversation.
You won't have to cut certain questions short like you would when you are pressed for time during your Q&A section. The folks who stick around will also probably be enthusiastic to talk to you, so this can be an excellent opportunity to gather webinar feedback from your audience. You may even get some valuable insights on how best to repurpose video content from the webinar as well.
6. Send Follow-Up Emails
Unfortunately, not all of your audience members will have enough time to stay after the event. However, this doesn't mean that their feedback isn't valuable. You shouldn't only rely on positive comments from your most enthusiastic fans.
Send a questionnaire in the email form that includes open-ended questions that invite constructive criticism. Don't make a common webinar mistake, and let your audience forget about the event as soon as it is over.
Show them that you value their input, and make an effort to stay in touch after the event. You can even do a follow-up video and address the most common questions brought up after the event.
7. Offer Discounts For Future Events
As an additional incentive to get users to complete the surveys you send them, you can offer discount codes for your future events. Some people are going to give you feedback without expecting a reward. However, you will get more feedback if you offer your attendees something in return.
Plan Ahead to Make the Most of Your Online Events
One of the best ways to ensure that your webinar goes well and you gather the feedback you are looking for is to do a lot of preparation in advance. Although it may sound obvious, you should have a clear plan in place.
If you are going to be talking to your audience in real-time, you should think about which topics they are likely to bring up. Rehearse your talking points and have prepared answers, so you don't get caught off guard. Then, have a plan to gather feedback from them.
Information collected before, during, and after your webinar is the best way to learn more about your attendees. There are several ways to gather webinar feedback from your audience. After the information is collected, you should review it and use the feedback to improve and form stronger connections with your audience.