How to Use Data to Generate Content Ideas
April 4, 2019

By Ashley Orndorff, aka Marketing Geek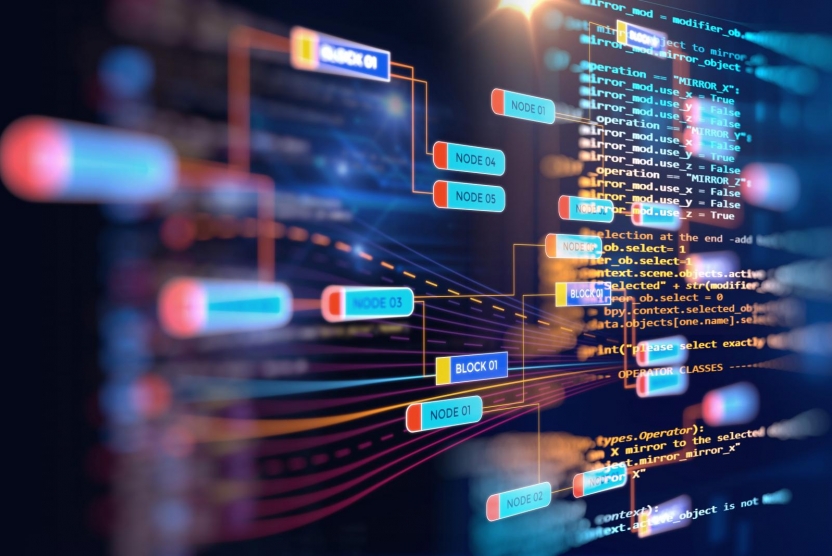 As a content creator, staring at a blank page can be intimidating. It's even more so if you don't have any idea what to write about.
Waiting until your content deadline is looming to come up with your content ideas is a surefire way to end up with writer's block. Oftentimes, if you're staring at a blank page and you don't already have an idea for the content you want to write, you've waited too long to come up with one.
Every creator should have a running list of ideas that they can pull from when needed. For content creators, a list of ideas and a content calendar can work miracles.
But, what do you do when you need to come up with content ideas and you can't nail anything down?
You could try a brainstorming session, but every brainstorming session can hit a dead-end or have some trouble getting started.
When you get stuck, why not get out of your head and make data do the work for you?
There is a ton of data available to us. It can be overwhelming, but it's also invaluable when it comes to analysis and even when coming up with content ideas. Here are a few tips on how to use data to generate content ideas you can use the next time you get stuck:
1. Do a Content Audit of Your Own Site
Depending on how much content your site currently has, this task could take quite a bit of time. But, it's well worth the effort, especially if you keep it updated as you add new content to your site. Creating a content audit of your own site allows you take stock of what you have and match each piece to your buyer personas, to a stage in the buyer's journey, and to your and business goals.
You can identify the overall topic each piece is covering, which persona it is geared towards, and which stage of the buyer's journey it fits into best. Once you know what you have and can reference it in an easier manner, look for these things:
Identify Topics You're Missing
After putting together a content audit of your site, you can identify gaps in your content. These are the topics your business should have content for that it currently doesn't address. Looking for these gaps can help generate a ton of useful content ideas that not only fill your editorial calendar, but that will also benefit your business.
Look for Outdated Posts
Your content should continue working for you after you hit "publish".
Irrelevant or outdated posts take up useful space on your site with content that could be considered useless by someone visiting your site.
By finding these outdated posts and refreshing them, either by a quick update or a complete overhaul, you can ensure all the content on your website is fresh, relevant, and timeless.
Check for Competing or Duplicate Posts
You also want to check for competing or duplicate posts. If you have a bunch of different posts that are all on the same topic, take some time to review them and consider merging them into a larger and more valuable guide on the topic.
This is a great way to clean up your content while also providing a useful resource for your users.
2. Start With Google Analytics and Google Search Console
When you're low on ideas, you can also pop into Google Analytics and Google Search Console to dig into the data of your website. You can see some of the queries people are using to find your website. You can also look at the top-performing and lowest-performing pages on your site.
The top-performing pages will give you an idea of what topics people engage with the most. Since you know that topic resonates with your audience, you can then identify related content ideas that allow you to dig deeper and provide supplemental content to that topic.
The low-performing pages will give you an idea of topics that are irrelevant or specific posts that need to be updated, rewritten, or expanded. Sometimes a low-performing post or page has a relevant topic, but is just too short to answer the question or has outdated information. An update, rewrite, or expansion can help improve the performance of these posts.
Updating your content in a meaningful, relevant, and strategic way can keep your top-performing posts at the top of the pack and can also turn your low-performing posts into top performers. To quote Larry Kim, this type of low-to-high improvement is a process of "turning your donkeys into unicorns".
3. Expand With Keyword Research Tools
Whether you have some broad topics to start with or not, keyword research tools can be a useful way to jumpstart content idea generation. There are a ton of options out there, so don't be afraid to try out and use several different tools, even if you already have a couple of favorites.
SEMrush
A paid subscription is required to get the most out of SEMrush, but it is certainly well worth it for toolbox you receive. And, there's a free trial, so you can test drive it before you commit to a purchase.
With SEMrush, you can research specific keywords, broader topics, similar websites, and more. Sometimes just popping a few keyword topics into this tool can be enough to generate a ton of useful content ideas. Plus, you can see how popular certain topics and queries are to see what people are using and how often they use it.
UberSuggest
Ubersuggest is another great keyword research tool to get an idea of how people search for a certain topic and what related topics they're searching as well. The best part is that it's a free tool, so you can try it out with all the bells and whistles to see how you like it – no account or free trial necessary.
Soovle
Soovle is an interesting and useful tool because it pulls in the search auto-completions and suggestions from top search engines and compiles it in real-time into one dashboard.
Sure, you could go to Bing, Yahoo!. Google, Amazon, Wikipedia, Answers.com, and YouTube individually to search. But, why go through all of that trouble when you can see what you need in one place for free?
Start with your main topic and drill down from there – you might surprise yourself with how many ideas you are able to find.
KeywordTool.io
Keywordtool.io is another great, and free, resource for your keyword research toolbox. You can type in a keyword and see long-tail query suggestions, questions, and more for the term from a variety of different search engines. No account needed, unless you want to upgrade to their paid Keyword Tool Pro plan.
Google Keyword Planner
Google Keyword Planner is useful for running PPC campaigns and it can be useful for generating content ideas. It can be a bit of an annoyance to "sign up" if you're not already running Google Ads, since it's buried inside the Google Ads interface. But, if you're already running a campaign in Google Ads, the Keyword Planner is a great resource for inspiring new ideas when your creativity is feeling a little low.
HubSpot Content Strategy
If you're a HubSpot customer, you can also use the Content Strategy Tool to discover and narrow down on topics that will help your business. It will even help you create that content by providing you more information about how people are searching for it and specific topic suggestions to add in order to expand it.
4. Try Out Idea Generation Tools
Once you have some topics and keywords to explore, trying out some idea generation tools can help you narrow down to more specific ideas or just kickstart your creativity with tired and true headline formulas.
Here are a few idea generation tools to try out and perhaps add to your content creation toolbox:
5. Check Out What's Popular
Another great way to generate content ideas is to take a look at the content that is currently popular in your industry or about your topics.
Here are a few tools and resources for you to try out:
BuzzSumo
Not only can you get a slew of content ideas from using Buzzsumo, but you can also see how popular certain topics are with readers. You can also see the influencers that are sharing that content, the backlinks pointing to certain pieces of content, and overall top trending content for that topic. You can get some information with the free version, but to really get the big picture and all the useful metrics, you'll need to invest in the Pro version.
AllTop
AllTop is a news aggregator that keeps the pulse of what's happening and what's popular online. You can see a collection of the most popular websites overall and by category in addition to their most popular content at the moment. Referencing this site is a great way to generate ideas based on what's popular and trending right now.
Google Trends
Google Trends allows you to dig into the popularity and trends for the overall use of, and interest in, topics and specific keywords. You can break it down further by region and even see interest trends for a keyword over time. It can be useful for generating content ideas because it will also show you related topics and related queries for what you are researching.
Google News
Another useful tool for checking in on what's trending is Google News. Sometimes just browsing recent headlines can inspire content ideas. On Google News, you can check out top stories overall as well as by category.
6. Use Search Engines to Your Advantage
Another way to use data to generate content ideas is to use search engines to your advantage. Search engines are all about delivering the most relevant results for a topic, so use them to research your topic and come up with ideas. Here are a few things to look for and to use:
Check Out the Title Tags
When you search for your topic, take a moment to check out the titles of the top results, including the ads.
While you're looking things over, keep in mind that it's not just about what's there, but also about what's not there. Consider what subtopic or unique take seems to be missing from the results related to your topic or keyword.
Not only will this give you an idea of what search engines consider to be most relevant to that topic, but you'll also get some ideas on angles or new perspectives you can take for a specific article.
People Also Ask
For many queries in Google, there will be a "People Also Ask" section that includes questions related to what you've searched.
Take a look at the overall questions shown and then start clicking. As you click to expand the answer for a question, new questions related to what you have clicked will pop, which allows you to dig in deeper.
This is a goldmine for content ideas and can be a fantastic resource for sections you can add to expand an existing post or to include when outlining a new post. It may even provide specific headings and subheadings you should use within the content to improve its overall structure.
Autocomplete or Searches Related to
As you are typing a search query into Google, you will often see a box come up with autocomplete suggestions. This is a great way to play with query strings, topics, and keywords in real-time to get some variations on ideas.
This information can also usually be found at the bottom of the search listings under "Searches Related to". This can get a little strange on mobile as sometimes Google will do experiments, especially on mobile searches. If they're testing something like "infinite scrolling" on mobile, you might not see this section.
Search for Top Industry Blogs & Publications
You can also search for your main topic with the goal of finding the top blogs and publications related to that topic. By identifying these resources, taking a look at the content they're publishing, and even venturing into the comments section, you can generate a ton of content ideas for your own site.
"You May Also Like…" Article Suggestions
As you navigate top publications, you may see a variety of article suggestion sections. They could be "You May Also Like…", "Related Articles", or something similar. These sections can sometimes provide mixed results, but, overall, taking a look through them can also help provide some inspiration for new content ideas.
Look Outside of Google
Google may be the search engine with the biggest market share, but it's certainly not the only search engine available to you.
You can try searches in Yahoo!, Bing, DuckDuckGo, and more. And, you can use other platforms with search functions as well.
These are just a few places other than Google you can go to generate content ideas:
Quora
Quora is a question and answer site. It's a great resource for looking into what questions people are asking about your topic or industry.
Not only does this give you some insight into problems your potential customers may have, but it also gives you the opportunity to create content that helps provide valuable solutions to those problems.
Since questions are a fantastic source of content ideas, you're bound to be able to come up with at least a few ideas to add to your list.
SlideShare
This platform is content-specific for slides and is owned by LinkedIn. You can see presentations, documents, infographics, and more in slide format. SlideShare also lets you explore topics and industries in a more visual format. You can see what's popular and what's out there for your topic and then use what you find to inspire your own content ideas.
YouTube
YouTube is the second largest search engine and it's owned by the largest search engine – Google. Although it's owned by Google, it's dedicated to videos and has its own algorithm, so you will see different results within YouTube even though you may see some YouTube videos show up in a Google search.
Searching for your topic within YouTube will give you a good idea of how people are talking about that topic, how they're not talking about it, and how much they're engaging with certain subtopics or related topics. All of that can be valuable information as you generate your own content ideas.
Advanced Twitter Search
Twitter is a fast platform. Tweets have an average life span of about 18 minutes, so there is always new content to explore.
You can use the standard Twitter search to see tweets related to certain topics or hashtags, but you can also use Advanced Twitter Search to dig in, get specific, and get results faster.
Amazon
Amazon dominates the ecommerce space. Because it is so big, it's also a fountain of data you can use to generate content ideas. Between products, books, reviews, and everything else, you can identify common problems or frustrations your potential customers have, popular topics, and more to help generate more content ideas for your business.
HARO
HARO, which stands for Help A Reporter Out, is a resource any content creator should be using. Journalists, other content creators, and media outlets use HARO to send out source requests for their stories and articles.
Not only is this a great way to get media coverage as an authority in your niche, but it also gives you an idea of what people are writing about in your space. Oftentimes, these lists end up inspiring content ideas.
Online Groups & Forums
Online groups and forums are other online resources that can help you generate content ideas. You'll want to narrow it down to the groups and forums that are relevant to you and stick to the more authoritative ones, but checking out the trending topics in these areas can help you identify valuable content ideas for your own site.
Social Media Groups
Social media groups can be created for just about anything, so it's important to join the ones that matter to your business. Facebook Groups, LinkedIn Groups, and Reddit Subreddits related to your business can be a goldmine of content ideas.
People in these targeted groups will be conversing with each other, asking questions, answering questions, sharing news, and more. All of this information will be useful to you in coming up with relevant content ideas.
Industry-Specific Forums
Industry-specific forums, especially support forums, can also provide valuable insight. These forums will give you an inside look at what matters most to people within your industry and that can be a great starting point for generating content ideas.
7. Get Ideas from Your Team and Your Customers
Other departments of your business, other people on your team, and your current customers are useful resources for content ideas that you may not be leveraging, but should be. They all have experiences and perspectives that are different from yours and can provide valuable insights you can use to inform your content creation.
Sales Team
Your sales team deals with prospective customers and navigates the ins and outs of your industry every day. Touch base with them and figure out what type of feedback and pushback they get during the sales process, what types of questions come up frequently, and just chat about the state of your industry. In just a short chat, you could end up walking away with your notebook bursting at the seams with content ideas.
Customer Service
Your customer service reps are another fantastic resource. They're usually involved in the onboarding process and they have a direct connection to the things that confuse your customers the most, common questions and issues they have, and what causes current customers to leave or cancel. This is all valuable information for you to have as a content creator and can help you generate useful content ideas.
Customers
Your current customers are important to your business and they are also a source of valuable information for your content creation strategy. You don't want to annoy them, but you can also reach out in a few different ways to ask for information:
Surveys
Surveys have a notoriously low response rate, but the information you do get from them can still be useful. They're a great way to gather webinar feedback from your audience and can be useful in getting feedback in general. They're also a non-invasive way to ask your current customers some questions that they can answer when it's convenient for them and in a no-pressure environment.
You can even make the responses anonymous to allow them to be completely honest without feeling like they have to hold back because their name is attached to their response. Using these responses, you can generate content ideas that will resonate with your audience.
Interviews
In-person or phone interviews with your current customers are more straightforward and time-consuming. They can also be intimidating for your customer, but tend to be a great way to connect and receive some valuable insights and feedback.
Customer Reviews/Feedback
Reviews and feedback from your current customers are invaluable. Whether they're reaching out to you online or through a customer service rep, it's important to listen to your customers. Regardless of whether it's good or bad, reviews and feedback are important for your business and can also be a great source of inspiration for generating content ideas.
8. Identify Opportunities Through Competitor Research
Your competitors are another useful source of information. They are already in your industry and are targeting a similar audience. Take a look at what they're writing about and sharing to see what seems to resonate with your audience the most.
Then, do some research to see if there is an angle, viewpoint, perspective, or topic that hasn't been covered yet. You can also do a mini-content audit on your competitors' content to identify gaps they have and to determine topics where you could offer more information or provide a better solution.
Also, check out the types of reviews and feedback your competitors are receiving online. This could help you identify more problems, obstacles, and frustrations your potential customers experience and could even identify a potential gap in your industry.
Ideas for future content and for how to improve existing content are some of the reasons why keyword research is important. Content creation takes a lot of mental energy and it can be hard to come up with ideas sometimes. With this list of tips and resources, you have an entire toolbox and cheat sheet on your side in order to use data to generate content ideas.