6 Reasons Why Keyword Research is Important
February 24, 2022

By Karen Layman, aka Karen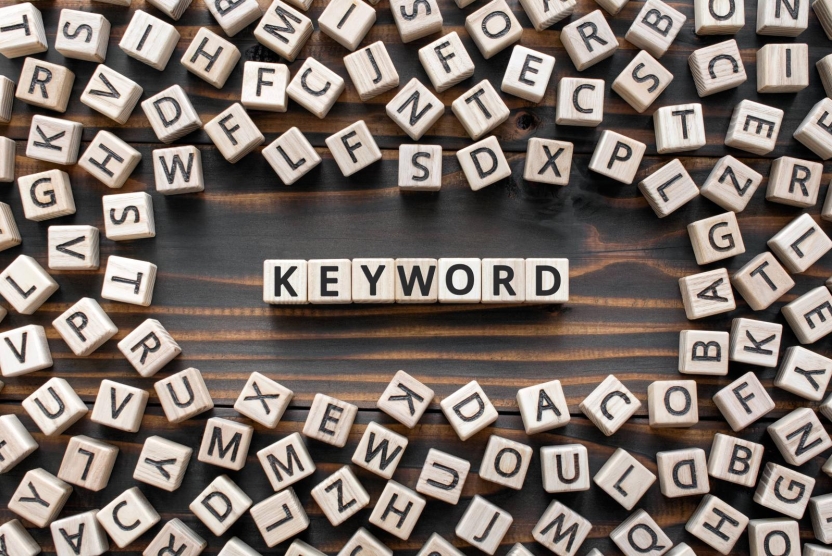 Using keywords in your content is one of the most important aspects of search engine optimization (SEO). Keywords help your content be more relevant and gain more traffic than other sites. It's important to research your keywords before using them. Here are some reasons why keyword research is important:
1. It Helps Drive Traffic to Your Website
Keywords used appropriately in the content on your website will help people find you. Using the right keywords will drive traffic and engagement to your site. This is helpful in all areas of your business. Higher traffic and engagement can lead to more inquiries and sales. All of these things help further your business.
2. Keyword Research Helps You Figure Out Future Content
Researching keywords can offer inspiration for future content. Do you need monthly blog posts for your website but you are struggling to think of topics? Researching keywords can often be a great way to gather topics and use data to generate content ideas.
It will show you popular keywords, and that can give you a jumpstart on creating content around that topic. This will be helpful in creating a better social media content strategy for your business.
3. It Offers Insight into Your Keywords and Rankings
Researching keywords beforehand is smart because it allows you to see where you are ranked. It also shows you what your competitors are ranking for. This will help you decide which keywords to use in order to get a chance at being more relevant for that query and a higher ranking.
Search engines can only rank your website if they know what it is about. Picking the right keywords for pages on your website allows these search engines to better rank your site. Be sure to research what keywords people are actually using and not just what you think they're using. This is one of the top dos and don'ts of keywords and will be helpful in getting the right people to view your website and content.
4. Keyword Research Helps You Understand Your Business
Identifying keywords is helpful because it helps you better understand your business, your brand, and how your target audience relates to it. It will help you figure out what services you offer and what you're selling in addition to how your target audience searches online for them. Narrowing down these keywords will help you gather more information about your own brand, and others as well.
5. It Gives You Insight into Your Competition
Keyword research is helpful as you figure out how to beat your competition. You'll be able to see what their keywords are and develop a strategy to bring more customers to your site instead of theirs. However, it is essential that you don't just copy their content.
You are looking for gaps – things they're missing and things you can do better. See what you can update or change in your own content to make it fresh, more comprehensive, and more competitive. Bring in your own angle to make your content and brand unique. This is what will help you create more useful, relevant content that will draw people to you.
6. Keyword Research Helps You Better Understand Trends
It's helpful to know when people are searching for certain keywords, especially in seasonal businesses or with seasonal products. Google Trends is a helpful tool to analyze when keywords are most often searched and when they are not.
Not only are there several ways to use Google Trends to help your business, but this will help you better plan out your content in order to get the most hits and traffic to your website.
These are just a few reasons why keyword research is important. For any business, it will help you get noticed and bring more traffic to your website. If it's been a while since your website was updated or it's just not helping you meet your business goals, it may be time for a website redesign.
If you need a new website, contact us for a meeting of the MINDs. We can talk about your business goals, and how we can help get your website back on track and performing for your business.