10 Useful Content Marketing Tools
January 5, 2023

By Ashley Orndorff, aka Marketing Geek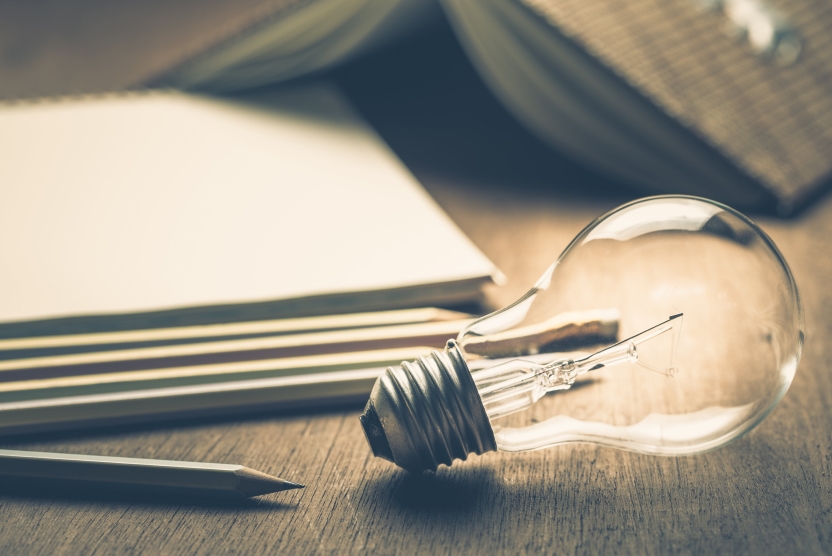 Content is a core piece of marketing. It's a foundation for SEO, valuable for social media, and more. It can also be difficult to manage, create, curate, scale, etc. and that is where various content marketing tools can come in handy. Here are some useful content marketing tools to consider adding to your content toolbox:
10 Insightful Content Research Tools
When it comes to content, there is a lot to cover. The content landscape is competitive and content can't just be good enough; it has to be great. At the very least, it needs to be focused on the right things.
One of the biggest content marketing mistakes is failing to research beforehand. Thankfully, there are a lot of options out there to help. Here are a few content research tools to get you started:
1. SEMrush
One of the top tools for keyword and competitor research is SEMrush. With a huge database and a ton of information, SEMrush allows you to dig deep into topics. A search of one keyword can lead you to broad match, phrase match, and related keywords in addition to questions.
On top of that, you can also apply layers to keyword research to include specific competitors that you input or competitors the tool brings up based on shared topics. From there, you can even dig in further to identify keyword and content gaps between websites. Plus, it's a powerful backlink checker tool as well.
2. UberSuggest
UberSuggest is a keyword research tool that offers a lot of extras. In addition to narrowing down keywords and generating content ideas, you can also use this tool to improve your website, dig into competitors, and more.
3. Google Trends
Google Trends allows you to explore Google search trends based on queries, topics, locations, etc. This is valuable in general and can be particularly insightful for seasonal terms or getting a sense of search interest around a topic over time.
Plus, you can explore topics on your own or check out the trending sections for inspiration from what is popular right now. Finding new content ideas is just one of the helpful ways to use Google Trends and can help you recharge a brainstorming session that is falling flat.
4. BuzzSumo
BuzzSumo is a useful tool for seeing what content is currently popular and resonating with people across social media based on keywords. With built-in and custom filtering options, you can really dig deep into topics per platform and use data to generate content ideas.
On top of new ideas, you can also use the insights gathered here to update existing content in meaningful ways and keep your old content working for you. In addition to coming up with content ideas that your target audience cares about, you can also identify influencers or other potentially beneficial relationships.
5. Portent's Content Idea Generator
When it comes to the dos and don'ts of keywords and content creation, it's important to be focused on the right topics. But, even when you have the right keywords, it can be hard sometimes to come up with the right content ideas and title combinations to go with them, especially if you're staring down a blank editorial calendar.
That is where Portent's Content Idea Generator can help. Within seconds, you can get content ideas and title variations, plus extra advice and tips, to help kickstart your creativity and help you fill your editorial calendar with content topics that make sense for your business.
6. Answer the Public
Answer the Public is a content idea generation tool that is both useful and really fun to use. With one search of a topic, you can see a visualization of terms or topics related to it that people often search for on the web.
It's essentially a "web" of related topics that are based on questions and extends outward from your topic like wiggly spokes of a wheel. You can explore branches based on where, when, who, which, how, why, what, can, will, etc., and come up with valuable content ideas that answer questions your target audience is asking.
7. Quora
Quora is a question-and-answer platform that can give you some insight into the types of questions people are asking about a specific topic. Knowing what questions your target audience is asking is a valuable insight into their needs and the pain points they're dealing with.
Not only does this help you come up with valuable content ideas that are likely to resonate with them, but it also helps you understand your potential customers better and understand how you can help solve their problems.
8. Reddit
Reddit is a huge social media platform that can provide a lot of insights if you know where to look. Although you have to tread carefully on the marketing side and truly provide value if you're posting or interacting, you can also gather a lot of information from lurking. Posts that get a lot of interaction and upvotes can give you some insight on phrasing, title formats, angles, perspectives, etc. to test in your own content.
Outside of what is hitting the front page of Reddit and getting a lot of interaction, you can dig in further by finding subreddits that are focused on the topics your audience cares about. In these subreddits, you'll be able to see what questions people are asking, answers that are provided, news related to that topic, and more. All of this can be helpful in coming up with content ideas that are focused on things your audience cares about and may even help inform different types of content to post on social media.
9. Soovle
Soovle is a content research tool that helps you harness the power of Google Autocomplete and things like it across the web. You can search a keyword or topic and this tool will pull autocomplete suggestions from across the web and include them all in one dashboard for convenient review. This is a great way to start broad and narrow down while coming up with a ton of useful content ideas along the way.
10. KeywordTool.io
Keywordtool.io also pulls in autocomplete suggestions for a keyword. It also shows you long-tail queries related to it in addition to questions and more. It also pulls in from more sources than just Google, so you can get more well-rounded information from around the web and perhaps discover something new.
Use Content Marketing Tools to Boost Your Business
These are just a few useful content marketing tools to get you started. There are definitely a lot of options out there and this list may not contain your favorite (yet!). What works best for each person will vary, so don't be afraid to play around, try new things, and come up with a custom approach that suits your work and style. Over time, great content can help drive traffic to your website, build brand awareness and authority, increase leads, and boost your business.