38 Useful Content Marketing Tools
January 5, 2023

By Ashley Orndorff, aka Marketing Geek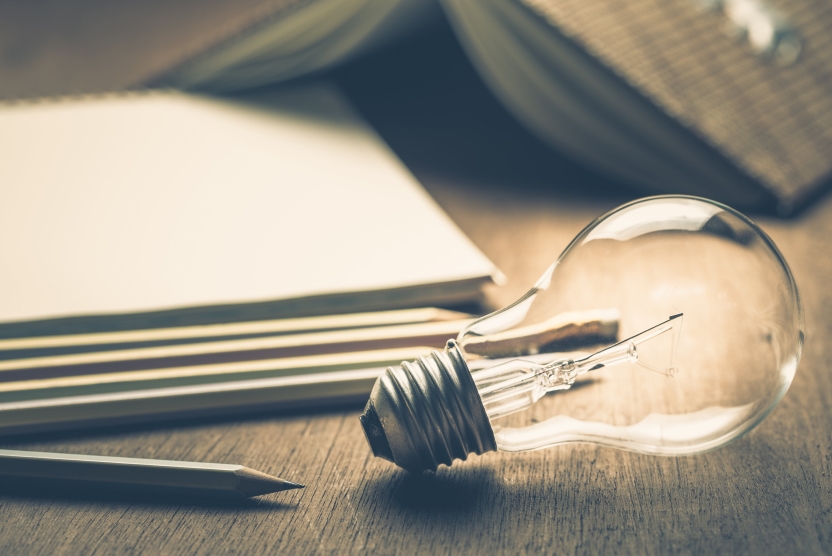 Content is a core piece of marketing. It's a foundation for SEO, valuable for social media, and more. It can also be difficult to manage, create, curate, scale, etc. and that is where various content marketing tools can come in handy. Here are some useful content marketing tools to consider adding to your content toolbox:
19 Insightful Content Research Tools
When it comes to content, there is a lot to cover. The content landscape is competitive and content can't just be good enough; it has to be great. At the very least, it needs to be focused on the right things.
One of the biggest content marketing mistakes is failing to research beforehand. Thankfully, there are a lot of options out there to help. Here are a few content research tools to get you started:
1. SEMrush
One of the top tools for keyword and competitor research is SEMrush. With a huge database and a ton of information, SEMrush allows you to dig deep into topics. A search of one keyword can lead you to broad match, phrase match, and related keywords in addition to questions.
On top of that, you can also apply layers to keyword research to include specific competitors that you input or competitors the tool brings up based on shared topics. From there, you can even dig in further to identify keyword and content gaps between websites. Plus, it's a powerful backlink checker tool as well.
2. Ahrefs
When it comes to comprehensive SEO tools, SEMrush and Ahrefs usually compete for the top spot. With Ahrefs, you can use the keyword explorer to input a keyword and get a list of ideas related to it. You'll also be able to see search volume, competition, estimated click volume for an organic result, and more. You can even run site audits to get suggestions for technical improvements.
Organic keyword reporting allows you to explore your site and explore competitor sites to help you identify any keyword or content gaps that you should consider. You can also check out backlinks to sites and specific pages to see where links are coming from, what they're going to, and why they're linking to those resources. All of this can provide valuable insights for creating your own linkable content and assets.
3. UberSuggest
UberSuggest is a keyword research tool that offers a lot of extras. In addition to narrowing down keywords and generating content ideas, you can also use this tool to improve your website, dig into competitors, and more.
4. Google Trends
Google Trends allows you to explore Google search trends based on queries, topics, locations, etc. This is valuable in general and can be particularly insightful for seasonal terms or getting a sense of search interest around a topic over time.
Plus, you can explore topics on your own or check out the trending sections for inspiration from what is popular right now. Finding new content ideas is just one of the helpful ways to use Google Trends and can help you recharge a brainstorming session that is falling flat.
5. BuzzSumo
BuzzSumo is a useful tool for seeing what content is currently popular and resonating with people across social media based on keywords. With built-in and custom filtering options, you can really dig deep into topics per platform and use data to generate content ideas.
On top of new ideas, you can also use the insights gathered here to update existing content in meaningful ways and keep your old content working for you. In addition to coming up with content ideas that your target audience cares about, you can also identify influencers or other potentially beneficial relationships.
6. Portent's Content Idea Generator
When it comes to the dos and don'ts of keywords and content creation, it's important to be focused on the right topics. But, even when you have the right keywords, it can be hard sometimes to come up with the right content ideas and title combinations to go with them, especially if you're staring down a blank editorial calendar.
That is where Portent's Content Idea Generator can help. Within seconds, you can get content ideas and title variations, plus extra advice and tips, to help kickstart your creativity and help you fill your editorial calendar with content topics that make sense for your business.
7. Answer the Public
Answer the Public is a content idea generation tool that is both useful and really fun to use. With one search of a topic, you can see a visualization of terms or topics related to it that people often search for on the web.
It's essentially a "web" of related topics that are based on questions and extends outward from your topic like wiggly spokes of a wheel. You can explore branches based on where, when, who, which, how, why, what, can, will, etc., and come up with valuable content ideas that answer questions your target audience is asking.
8. Quora
Quora is a question-and-answer platform that can give you some insight into the types of questions people are asking about a specific topic. Knowing what questions your target audience is asking is a valuable insight into their needs and the pain points they're dealing with.
Not only does this help you come up with valuable content ideas that are likely to resonate with them, but it also helps you understand your potential customers better and understand how you can help solve their problems.
9. Reddit
Reddit is a huge social media platform that can provide a lot of insights if you know where to look. Although you have to tread carefully on the marketing side and truly provide value if you're posting or interacting, you can also gather a lot of information from lurking. Posts that get a lot of interaction and upvotes can give you some insight on phrasing, title formats, angles, perspectives, etc. to test in your own content.
Outside of what is hitting the front page of Reddit and getting a lot of interaction, you can dig in further by finding subreddits that are focused on the topics your audience cares about. In these subreddits, you'll be able to see what questions people are asking, answers that are provided, news related to that topic, and more. All of this can be helpful in coming up with content ideas that are focused on things your audience cares about and may even help inform different types of content to post on social media.
10. Soovle
Soovle is a content research tool that helps you harness the power of Google Autocomplete and things like it across the web. You can search a keyword or topic and this tool will pull autocomplete suggestions from across the web and include them all in one dashboard for convenient review. This is a great way to start broad and narrow down while coming up with a ton of useful content ideas along the way.
11. KeywordTool.io
Keywordtool.io also pulls in autocomplete suggestions for a keyword. It also shows you long-tail queries related to it in addition to questions and more. It also pulls in from more sources than just Google, so you can get more well-rounded information from around the web and perhaps discover something new.
12. ChatGPT
Although it is not recommended to use it to write everything, Open AI's ChatGPT can be a helpful tool for generating ideas, getting around a block, or assisting with rephrasing or clarifying something. As a heads up, the results you get may vary and could be limited by your prompts.
So, you may have to play around at first and provide better prompts to get the helpful information you want. Still, if you're stuck on keywords, ideas, phrasing, getting started, etc., AI could give you the new perspective or angle you need to get out of the rut, around the block, or over the wall.
13. Bard
Bard is Google's experimental conversational AI service. It is powered by LaMDA (Language Model for Dialogue Applications) and will be used to add and integrate AI features into Google search.
Similar to ChatGPT, Bard will be able to rely on language models and available information to provide responses to specific queries. Once it is fully released to all users, you can add Bard to your content marketing toolbox to help you break through writer's block and assist with brainstorming to generate new ideas, identify new angles for your content, or just tap into your creativity.
14. Google Keyword Planner
Although Google Keyword Planner is a tool for running Google Ads and PPC campaigns, it is also useful for keyword research and generating content ideas. If you're already running paid campaigns, you can also dig into data from those campaigns and any past tests you've run to dig further into the data you have available and get specific with keywords and variations.
15. HubSpot Blog Ideas Generator
If you are not a HubSpot customer and are not currently using their software for your website and marketing, they have free tools that you can use. The Blog Ideas Generator is a free tool and all you need is a noun to get started.
You can add up to 5 unique nouns and get a slew of blog ideas. Although they may not all be a great fit or the best option, you can get some ideas to kickstart your creativity and get you out of a slump.
HubSpot Content Strategy Tool
If you are using HubSpot, you can use the HubSpot Content Strategy Tool to get some inspiration on specific improvements and topics for your business. You can find more information about how people are searching for your content and get specific topic suggestions.
Then, depending on the suggestions and your current content, you can either expand and update existing content, repurpose content, or create brand new content to fill a content gap you discovered.
16. Inbound Now Blog Title Generator
Blog title generators are a great resource for getting inspired when you get stuck. The great thing is there are several options out there and you can try a variety of them to see if you get different results or variations. The Inbound Now Blog Title Generator cycles through some creative blog post title formats where you can just add your keyword into it like plugging a value into a formula.
You have to have a keyword in mind, but this tool can help you come up with a variety of title variations to help you find one that works. This approach can be particularly helpful if you have a bland post title that you know needs a little more, but are stuck on what to add and need some inspiration.
17. Tweak Your Biz Title Generator
The Tweak Your Biz Title Generator is another great resource. With this tool, you just input your keyword and then you get a big list of titles to sift through. You'll likely see some overlap in terms of basic formats, title formulas, common words, etc., but your keyword will be included so you can get a full visual of what it looks like.
Plus, the titles are all categorized into sections like lists, best, how to, questions, etc. Not only do you get inspiration for the title of the specific post you might be writing or have already written, but you'll likely also get some inspiration for other content ideas too.
18. AllTop
AllTop is a news aggregator that collects the top news in real time and in one place. You can use it to keep up with what's going on in the world with a brief look, and you can use it as a resource to keep up with what's popular in a specific category. It also provides the option to curate a custom and personalized AllTop page.
Using an aggregator like this may help you come up with potential keywords to look into, content ideas that may be worth exploring, and even titles or title formats that could be interesting. You can even check out the top results to get ideas on how to improve the visuals and structure of your content to help create content that stands out.
19. Google News
Google News is another resource you can use to see aggregated news at a glance. You can explore top stories, specific categories, personalized sections, and more to see what's trending. Having so much information in one place can provide a lot of opportunities for inspiration.
As you dig into more relevant sub-sections, you may be able to pull some new keyword opportunities or content ideas or angles you haven't thought of yet. You may even get inspired for a new content piece, a new way to repurpose content you already have, or other ways to get your content noticed.
7 Helpful Content Creation Tools
If there is a takeaway from many of the books every writer should read it's that it is one thing to identify what you're writing about and another to actually write about it, but you need to do the work. You have to have something written down to move forward; you need a first draft, some notes, an outline, or something to work with.
After that, you can worry about how to effectively edit it, create relevant images for it, and more. Good content marketing goes beyond writing good content and also includes visual enhancements for it as well as promotion after it publishes. When it comes to creating content, these are a few content creation tools you can use to help collaborate, edit, and polish your content:
1. Google Docs
Google Docs is a great addition to your content marketing toolbox. Since it's online and not stored locally, documents can be accessed from anywhere as long as you have an internet connection. Because they're not stored locally on your computer, your work is also safe from any data loss that might occur if something happened to your computer.
With robust built-in editing tools and sharing permissions, Google Drive and Docs are a great way to organize and store your content while also allowing for easy and secure collaboration. Plus, it's free and easy to use. There are also a lot of integrations with other tools available to help you make your content creation process easier and more efficient.
2. Dropbox Paper
Dropbox Paper is another option for content creation and collaboration. The minimalist design tends to make it look like a leaner, cleaner, simpler version of Google Docs. With Dropbox Paper, you can create documents, write content, add images, upload files, and then share with others for editing, collaboration, etc.
You can even create to-do lists to help with content management or for personal improvement. Establishing a writing schedule, creating accountability, trying different techniques, and more are all tips to create a writing routine that you can stick to. With to-do lists and a centralized place for things, Dropbox Paper could also become a sandbox for your personal writing experiments and practice.
3. Grammarly
Grammarly takes proofreading beyond the standard spellchecker. There are premium and free versions available. No matter which level you decide to use, you can make use of the Grammarly App, the browser extension, Google Docs integration, Microsoft Word integration, and more to get a proofreading assistant no matter where you prefer to write.
Proofreading is one of the things to do before you publish a blog post or any content. As with any spellchecker, you don't want to rely on only automated reviews for editing and you do want to review the suggestions to make sure they are accurate before accepting them. But, having something like Grammarly in place can be an extra failsafe when it comes to catching grammar, spelling, punctuation, etc. errors in your writing.
GrammarlyGo
GrammarlyGo is Grammarly's generative AI tool with limited contextual abilities that will be available to Grammarly Premium, Business, and Education users as well as Grammarly for Developers. The company reports that some Grammarly Free users in select markets may have access when it rolls out fully in April.
This addition to Grammarly is meant to help improve communication further and take suggestions beyond punctuation, spelling, etc. GrammarlyGo will use AI to take situational, personal, and organizational context into account to help you craft better messages.
Prompts will focus on improvements to messaging including tone and simplification. You will even be able to enter your own prompts to generate ideas or outlines. The tool is also reported to have one-click prompts specifically built to help you overcome writer's block.
4. Hemingway Editor
The Hemingway Editor can help you catch common errors, test readability, and simplify your writing. Paste your content into the editor. The app will highlight lengthy sentences, complicated word use, and passive voice. It will also highlight adverbs or phrases that weaken your writing.
It will highlight clunky messaging or anything that may be unclear or confusing to readers. All of this can give you another perspective on your writing. This allows you to revisit your writing to simplify and clarify it for bolder, clearer messaging. Keeping things simple and easy to read are tips for writing an effective blog post for your business, and Hemingway can help you get it there.
5. Analyze My Writing
Another tool to help you get another perspective on your content is Analyze My Writing. With this tool, you can paste your content and then run various analyses on it. Basic text statistics are available as well as readability and lexical density tests.
You can also have the tool highlight passive voice for you and also get a rundown of the common words and phrases you have used. Revisiting the basics, practicing, and editing are all ways to improve your writing skills. A tool like this can help you dig further into the basics and into data about your own writing style to keep improving.
6. Canva
Once your writing is complete, your content creation goes to the next level. Next, you'll need to think about the featured images, promotional images, images within the content, etc.; and, deal with creating them. You can hire someone to create them or make them yourself.
If you're handling your own images, Canva can be a great content creation tool to use. There are templates available for a variety of visuals and plenty of built-in tools and resources to help you create the graphics you need.
7. Adobe Photoshop
Whether you are editing photos or images or creating custom designs, Adobe Photoshop can be a useful content creation tool. Building skills for using photoshop will give you more control over how your imagery looks and also give it a more professional look. This is one of the most popular tools among graphic designers and can help you create what you need to take your content to the next level.
7 Valuable Content Optimization Tools
Editing is part of any content creation process. If the content is for an online audience, especially business blogging for your website, content optimization is another essential part of that process.
When done well and approached with your audience in mind, content optimization can help improve the readability of your content and make it more useful for people while also making it easier for search engines to understand. Ignoring optimization is one of the biggest business blogging mistakes to avoid. Here are a few content optimization tools to get you started:
1. Yoast SEO
Being able to add plugins to easily add functionality or add useful tools to help you manage your website is one of the benefits of using WordPress for your website. There are plenty of plugins related to content and optimization to choose from. Yoast SEO is one of the best. They have a free and a premium version for WordPress and a paid version for Shopify.
Even with the free version, you still get robust functionality and a lot of valuable features. At the very least, you can use Yoast SEO to easily edit and customize title tags and meta descriptions for your content. If you input your target keyword, you can also get some insights into how well your content is covering that topic and see some insights for improvement.
2. SEMrush SEO Writing Assistant
If you have SEMrush, then you also likely have access to the SEO Writing Assistant (SWA). This is a smart writing editor that will analyze your content and provide suggestions to make it better.
It analyzes your copy and gauges how SEO-friendly it is, checks readability, looks at how engaging it is, checks for a consistent tone of voice, and even identifies anything that could be considered plagiarism.
You'll also get keyword recommendations and insights; you may even identify new content opportunities based on the suggestions. This can be particularly helpful if you use your blog for business and need to regularly update content and identify gaps for new blog posts.
By using this resource, you can check content from others if you're managing other writers and also identify opportunities to further optimize your content for better SEO and better engagement to improve your own writing.
3. Ahrefs
Ahrefs is a useful content research tool and can help with content optimization. The Site Explorer tool runs a site audit that picks up technical issues as well as on-page SEO issues. This can help you uncover optimization opportunities for updating existing content to be more useful, relevant, and competitive.
You can also use the Content Explorer tool to find top-performing content in your industry, analyze what makes it work, and identify link building opportunities. You can see:
What type of content performs well in your industry
How the title tags and meta descriptions are optimized
How the content is structured
Word count, publication date, author information, etc.
How it performs in search and on social media
And more!
Insights you find here can help you evaluate how relevant and competitive your content is and how to improve it to make it as valuable and competitive as possible.
4. Surfer SEO
Like other SEO tools, Surfer SEO can be a valuable tool when it comes to content optimization. With Surfer SEO, you can input a keyword and use the tool to analyze the top-ranking, most competitive search results for that query. This tool breaks down some of the attributes of that content, like word count, keyword usage rates and placement, and more.
All of this information allows you to analyze what search engines already see as relevant and authoritative content for a query and compare it to your content. This allows you to identify gaps, areas for improvement, and more to ensure your content is as competitive, relevant, and authoritative as possible while also being optimized for readers and search engines. This tool even has a docs feature where you can write, review, analyze, optimize, and improve all in one place if you want to.
5. Copywritely
Good content meets search intent and focuses on delivering E-E-A-T (Experience, Expertise, Authority, Trust). This stands for offering a good user experience and providing expertise as an authoritative and trustworthy source. From a content standpoint, this can expand into things like improving or pruning low-quality content on your site and making sure all the content you create meets high standards.
Copywritely is a tool that can help with editing content, but is also useful when it comes to optimizing content. This software scans your site content and can identify instances of duplicate content or potential plagiarism where citations are needed, any keyword stuffing that should be cleaned up and removed, and opportunities to improve readability.
Not only does this help you get an overall view of the content on your site, but it also can help you determine whether rewriting, deleting and replacing, or deleting and redirecting is the best approach for existing content on your site.
6. SEO Scout's Content Optimization Tool
SEO Scout's Content Optimization Tool can help you gauge the comprehensiveness and relevancy of your content. Using advanced Natural Language Processing (NLP) techniques and the power of IBM's Watson, this tool compares your content to what is already ranking in Google for your keywords and provides actionable insights on how your content stacks up.
One of the most powerful features is the score for comprehensiveness. This tool can help identify valuable content gaps that could hurt the performance of your content compared to the content it will be competing with once it is published. On top of that, the tool also digs into top keywords and questions related to your content to help identify missing sections that could be essential to meeting search intent.
7. Clearscope
Clearscope can also help you gauge the competitiveness and comprehensiveness of your content. Using NLP processing and IBM Watson, this tool compares your content to what is already published and provides a score to help you see how your content stacks up.
It takes into account things like word counts, related terms, related entities, etc. for comparison. The tool also has a Google Docs Add-on and a WordPress Plugin to help you create and customize more efficient workflows.
5 Useful Content Promotion Tools
The content landscape is competitive. It's not enough to just create good content; you also need to let people know about it. Once your content is optimized and published, it's time to promote it. Here are a few useful content promotion tools to help you get your content out there:
1. MailChimp
Some benefits of email marketing are connecting with customers directly, increasing traffic to your website, and more. When you have content to share, sending it to your email list can be an effective way to promote it. You may even be able to use that content to grow your email list as well for even more promotion opportunities in the future.
One of the top options for email marketing is MailChimp. Easy to use, manage, and set up, there are plenty of features available and various plan options to help you get what you need. You can send out simple newsletters or get more personalized and advanced with workflows and autoresponders to generate more leads with email marketing. And, MailChimp is known for integrating easily with WordPress and other website platforms.
2. HootSuite
Social media is a fantastic channel for promoting content, and a good social media scheduler or tool can help you manage it easier and more efficiently. There are many social media tools available to help your business use social media and grow.
Hootsuite is one of them. This social media scheduling tool allows you to add profiles from various platforms and post, plan, and schedule content to them from one easy-to-use dashboard. A scheduling tool like this can save you time and effort when it comes to promoting one piece of content quickly and easily on multiple social media platforms.
3. Slack
Slack is a popular tool for communication and collaboration. In a way, it can also be a useful tool for content promotion. This is particularly true if you're communicating across different marketing departments or teams.
If you're creating content for your own business and employees are active on social media, you can put a link in a Slack channel to let people know about new content to check it out, share it, etc. This can be a way for internal communication to support content marketing efforts.
There are also various public and private Slack channels dedicated to specific topics. If you're a member of a relevant channel where it would make sense to share a link to a new piece of content, that is another option to promote your content and get more eyes on it.
4. SEMrush Social Poster
The SEMrush Social Poster is a tool that allows you to connect your social media profiles and publish, schedule, track, analyze, etc. social media posts and content marketing KPIs. Not only can you promote your content across platforms, but you can also analyze performance, easily re-post and test variations, compare to competitors, and more to better inform your efforts. You get more flexibility with SEMrush Social Poster with a paid plan, but you can try the social media toolkit for free with a free trial plan.
5. Buffer
Buffer is an all-in-one social media management tool. It brings multiple tools together into one dashboard to help you get the most out of your social media marketing efforts. You can connect your different social media channels easily and automatically.
Then, you can post, schedule, track, analyze, etc. across different platforms. There are even permission levels ad approval flows to help teams collaborate more seamlessly and efficiently. With built-in analytics, you can see how posts are performing, the top types of content that perform well, and more to help you measure ROI for social media and content, inform your content marketing decisions, and better promote your content moving forward.
Use Content Marketing Tools to Boost Your Business
These are just a few useful content marketing tools to get you started. There are definitely a lot of options out there and this list may not contain your favorite (yet!). What works best for each person will vary, so don't be afraid to play around, try new things, and come up with a custom approach that suits your work and style. Over time, great content can help drive traffic to your website, build brand awareness and authority, increase leads, and boost your business.