6 Useful Content Marketing KPIs
May 25, 2023

By Karen Layman, aka Karen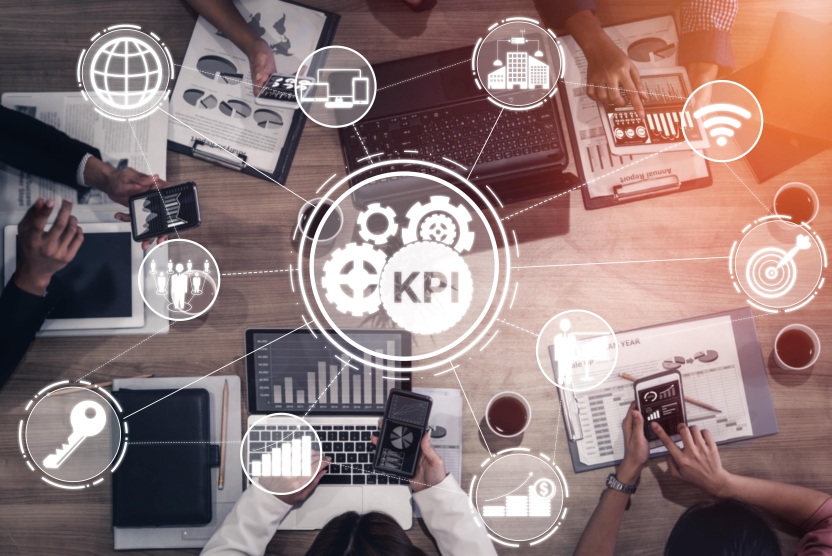 If you work in marketing, you've probably heard of key performance indicators (KPIs). There are KPIs for every aspect of business, but it can be confusing knowing exactly which ones to track. Here are a few useful content marketing KPIs:
What Are KPIs?
Key performance indicators are helpful in marketing as they allow you to track how your company or business is achieving a specific goal or objective. There are quite a few KPIs to track, but you don't have to track them all. Pick the ones that make the most sense for your business.
6 Useful Content Marketing KPIs
Here are some of the most useful content marketing KPIs that make sense for most businesses:
1. Conversion Rate
Conversion rates are one of the key metrics every ecommerce business should track and are important to track for all businesses. The conversion rate is the rate at which customers follow through on a desired action.
This can be anything from completing an online form, visiting your website, or making a purchase. Tracking this specific KPI is useful because it tells you how effective you are at attracting leads. If your conversion rate KPI is lower than it should be, it might be time to rethink lead strategies.
2. Organic Traffic
Another thing that's important to measure is your SEO efforts. An easy way to do that is by keeping track of your organic traffic and keyword performance. These are important website metrics to track.
Using an SEO search tool will help you keep track of certain metrics. These metrics will help inform your SEO and organic strategies. If your organic traffic is lower than you want, there are a few ways to change that. Implementing SEO basics is one of the best ways to drive traffic to your website.
3. Referral Traffic
Just like organic traffic, it's important to also check your referral traffic. This is a KPI that informs you where your site visitors are coming from. It's important to know this because it lets you know how customers find you and will help build your marketing strategy.
4. Website Visitors
Tracking your website visitors is also another useful KPI. Attracting people to your website is often a major marketing strategy goal, so it's important to know if your efforts are paying off. It's also important because it helps track the success of various marketing campaigns.
For instance, if you're trying a social media marketing campaign to drive more visitors to your website, you will want to track visitors from social media platforms. But if you run an email marketing campaign, you'll also need to track visitors coming from that campaign.
5. Social Media Engagement
Social media plays a big part in marketing. So, it's no surprise that a major content marketing KPI would be social media engagement. There are a variety of things to track when it comes to social media engagement.
You can keep track of likes, comments, shares, tags, and mentions. If there is a way for a customer to engage with your business, it can be tracked. Measuring these engagements will help you analyze how your social media strategy is working and how it is supporting your content marketing efforts. If it's not, work on creating more engaging content. It's one of the best tips for improving social media engagement.
6. Customer Retention
Tracking customer retention might not seem like an important KPI, but it actually is. It's important to track customer retention because it can better help you understand your customer base. Understanding your customer base is key to being able to create a successful marketing campaign and create targeted, highly relevant content for your audience.
If you're struggling with customer retention, there are a few different tactics to try. Thanking your customers for purchases and following up on interactions are just a few customer retention strategies to implement.
These are just a few useful content marketing KPIs to measure. Keeping track of these indicators will help you better understand your customers, analyze your content performance to create better content, get your content noticed, and build better marketing strategies.