8 Customer Retention Strategies to Benefit Your Business
November 15, 2018

By Ashley Orndorff, aka Marketing Geek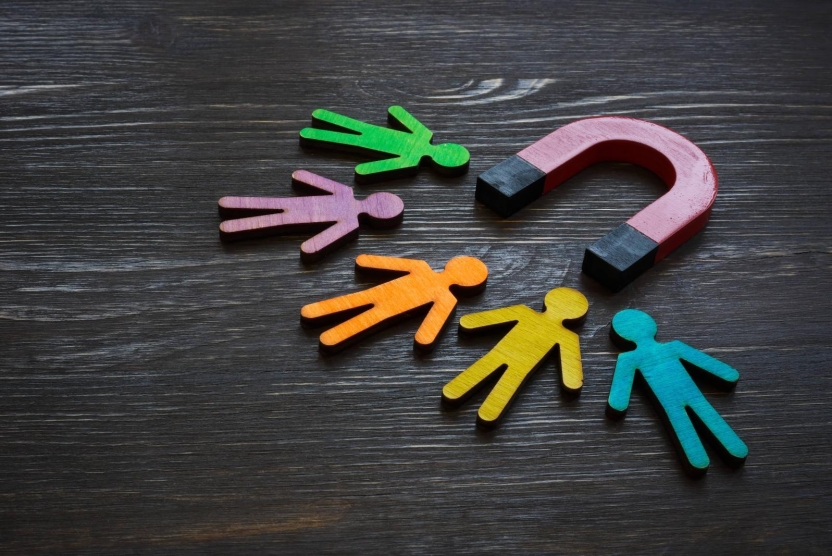 Your business depends on happy customers. Customers who have a positive experience with your company are more likely to recommend your business to their friends, purchase from you again, and more. But, building a successful business is more than just attracting customers to buy one time; it's also about being able to attract them back to buy again. Here's what you need to know about customer retention, plus some customer retention strategies you can use to benefit your customers and your business:
What is Customer Retention?
Custom retention refers to everything your business does to keep customers coming back to you over and over again. These are considered your customer retention strategies. Customer retention also refers to the overall ability of your business to attract previous customers back to purchase again.
Customer Retention Rate
This metric is your customer retention rate and it measures how well your business is able to retain customers over a certain time. The higher your customer retention rate, the more customers return to purchase or interact with your business again. A low customer retention rate indicates that customers only tend to buy once from your business and do not tend to return.
Acquiring new customers can be 5 to 25 times more costly than retaining existing customers. Because obtaining new customers costs more than retaining and selling to current customers, it makes sense to ensure your business is set up to offer an experience that will bring customers back again and again.
Not only does this increase your loyal customer base, but it also ensures your marketing budget is spent more effectively. It makes more sense to have a budget for customer acquisition when you know you will be able to retain those customers over time and that it will result in additional revenue. That's why it's good business to improve customer retention.
How to Improve Customer Retention?
Customer retention is all about the experience a customer has with your business. Meeting or exceeding customer expectations while also reducing any friction or frustration is the key to a good experience. Identifying your ideal customer's key pain points and values and then delivering an experience that at least meets their expectations helps create a good foundation.
You're more likely to provide a good experience and improve customer retention by striving to exceed your customers' expectations. Pairing a good foundation with customer retention strategies can help keep your brand top-of-mind and relevant for customers so they refer others to you and come back to you when it's time to purchase again.
8 Customer Retention Strategies to Benefit Your Business
Good customer retention strategies are more than offering good customer service. Good customer retention strategies go beyond basic customer service to keep customers engaged with your brand and give them a reason to want to purchase from you again. Here are a few customer retention ideas to get you started:
1. Create a Customer Loyalty Program Worth Joining
All of your customers are important to your business, but loyal customers are something special. A customer loyalty program is one way to reward loyal customers and encourage new customers to become loyal customers. This is why it consistently tops the list of ecommerce trends.
Customer Loyalty Programs Aren't Just for Ecommerce
But, loyalty programs reach beyond ecommerce and can benefit other types of businesses as well. Whether you have a loyalty program in place or are creating one from scratch, start with some research first. If you want your loyalty program to work, it has to provide value to your customers.
Start By Finding Your Most Valuable Customers
Start by calculating the frequency of purchase, customer lifetime value (CLV), and average order value (AOV) for different segments of customers and marketing channels. This will help you figure out who your most valuable customers are, how they found your business, and also how to serve them better.
Then, Figure Out What Would Appeal to Them the Most
The information you gain here will help you create or improve your buyer personas and better allocate your marketing dollars. You can also employ Google Alerts and social listening for more insight into what your customers need and want.
With your buyer personas in place, you'll have a better idea of what would appeal most to your customers. Along the way, you'll also figure out how to best connect with new customers so they also become loyal customers.
Depending on your customer, a worthwhile loyalty program could include a coupon for a percentage off their order, a free bonus after a certain number of orders, VIP access to early-bird specials and new products, or a combination of several offers.
Test New Offers and Get Customer Feedback
Test new offers periodically to make sure your loyalty program remains effective and continues to grow. Don't be afraid to get your customers involved in the process as well.
A quick survey with a small reward for filling it out can give you a ton of useful information. There are several types of survey questions that can help you get the insights you need to further improve your loyalty/rewards program.
2. Use a Referral Program
Loyal customers will tend to send referrals your way over time anyway, but why not offer a little something extra to encourage it? Why not encourage every customer to do it with a referral rewards program? This can be something you integrate into an existing loyalty program while also having it available as an option for any customer or something you implement separately.
When a customer purchases from your business, whether it's their first purchase or their fifth, encourage them to refer a friend and offer a reward for doing so. The reward will need to be valuable and worthwhile to your customers. It may take some research and testing, but getting it right can result in substantial new business.
3. Add Personalization Without Being Creepy
When it's done well, personalization can offer a unique experience to your customers that exceeds their expectations. It makes them feel special and shows customers on an individual basis that they matter to your business and you are listening to them.
The Right Customized Offers Can Increase Loyalty
When you know what your customer does and doesn't like, you can personalize offers, content, and more to their tastes. Not only does this create more opportunities for positive experiences with your business, but it also increases engagement and can increase customer loyalty, which tends to result in more sales and more referrals for your business.
Too Much Personalization is Creepy
The key is to personalize a customer's experience in meaningful ways without being creepy. Too much personalization or methods that are intrusive and not useful can come across as creepy and may result in a negative experience. In fact, over-personalizing can be one of the ways your business is annoying customers.
It's important for you to get to know your customers, how they feel about privacy and their data, how they like to communicate, etc., and meet them where they are. A little personalization can go a long way, but too much can hurt you and result in a lost customer.
4. Reduce Friction and Increase Convenience
Customers enjoy working with businesses that make it easy and convenient for them to accomplish what they need to do. Confusing or complicated checkouts that take too long are reasons why shoppers abandon their carts on ecommerce sites and this is true for other business processes as well.
Examine all of your important processes and check for any areas that may be causing your customers frustration. Then, figure out what you can do to reduce friction for them and make it easier.
Example #1 – Mobile Apps That Allow Customers to Order Ahead
Several coffee shops, restaurants, and grocery stores allow you to order ahead of time through a mobile app and then simply pay and pick up when you arrive. For these customers, there is no more need to wait in line or wander a crowded store in order to get what they want.
With the brand's mobile app, these customers can get in, get out, and get on their way with minimal effort. This makes a normal process, that can sometimes be frustrating, way easier and more convenient. It takes the friction out of the process and passes on a ton of value to the customer.
Example #2 – Buy Now, Pay Later (BNPL)
Another example of removing friction and adding convenience for customers is providing buy now, pay later (BNPL) options. This can be particularly attractive for medium to large purchases. By breaking payments up into manageable chunks that are usually interest-free up to a certain point, you can make big purchases more attainable and attractive for a wider variety of customers.
In some cases, it could be the difference between a purchase and a lost sale. On top of that, you're more likely to gain a customer's loyalty and retain them by offering more payment options and more convenience.
Identify Goals, Review Processes, and Make Them Easier
Your business may not fit a "pre-order and pick up" situation and that's okay. Reducing friction and increasing convenience for your customers can apply to any interaction they have with your business, whether it's in-person, on the phone, or on your website. Identify the main goals and pain points your customers have during these interactions and then provide the experiences, tools, or systems that empower them.
It could be something as simple as changing the color of a button on a website to make it more noticeable or something more complicated like overhauling your entire checkout process. And, anything you can do to improve your response time for better customer service will be helpful in retaining the customers you want long-term.
5. Don't Forget to Thank Your Customers
Once a customer already has a positive experience with your business, it only takes a small amount of effort to take their experience from "good" to "fantastic". There are plenty of ways to thank your customers and it's a great way to surprise and delight your customers while increasing the chance they will return to purchase from you again in the future.
It could be hand-written thank you letters, free samples of related products, gift cards, another type of surprise gift, something else entirely, or a combination of things. These thank-yous do not have to be dedicated only to post-purchase interactions; you can also include them in other interactions in other areas like customer service, social media, and more.
6. Follow Up With Post-Purchase Engagement
A great way to encourage past customers to return again is to follow up with them post-purchase. This could be something simple like an invitation to join your customer loyalty program or information about your referral rewards program to something more personalized like alerts when items they've added to their wish list go on sale.
Order confirmations, receipts, and shipping notifications are great, but there are so many more ways to engage with customers post-purchase and increase customer retention. Not only is this one of the ways to generate more leads with email marketing, but it can help encourage customer loyalty too.
7. Inspire With a Mission That Matches Your Values
The "Start With Why" TED Talk by Simon Sinek is a classic that applies to personal life and to business. On top of having a "why" behind your business, it's becoming more and more normalized and important for that why to include a mission – if you do it right, it can be your why. Consumers are looking for brands and products that align with their values and do some good in the world.
If you have a mission that matches your values and aligns with those of your customers, it can inspire them to join in on your mission and even increase their brand loyalty to you. But, it has to be authentic. If you don't really care and you're only doing it to try and "game" customers, you're more likely to end up with an online reputation management problem than dedicated customers.
8. Make Use of Social Proof
There is a reason potential customers often look up reviews or ask for recommendations before trying a new product or service. They are more likely to trust the opinions of others, especially of those they are close to and those that are similar to them, about your business, products, services, etc. than your brand messaging and advertising.
This is why social proof, like reviews, testimonials, and more, are some of the trust signals every website should have. You can say whatever you want. But, if you want potential customers to believe you, you'll have a better chance if other customers can back it up.
Not only does this help you acquire new customers, but it can also help build trust with your customers, increase brand loyalty, and retain existing customers. Plus, there are plenty of ways to use social proof on your website to help provide the information potential customers want to see.
Increasing Customer Retention Helps Grow Your Business
Increasing customer retention results in more sales and more referrals for your business. It also helps create a positive brand reputation, increase brand awareness, and helps you spend your marketing dollars more efficiently.
Is your website helping your customers or making them frustrated? If your website needs some work, contact us for a meeting of the MINDS to get your business back on track.
This infographic about Customer Acquisition vs Customer Retention was created by First Data, a provider of merchant services.