9 Reasons Why Shoppers Abandon Their Carts
October 6, 2022

By Ashley Orndorff, aka Marketing Geek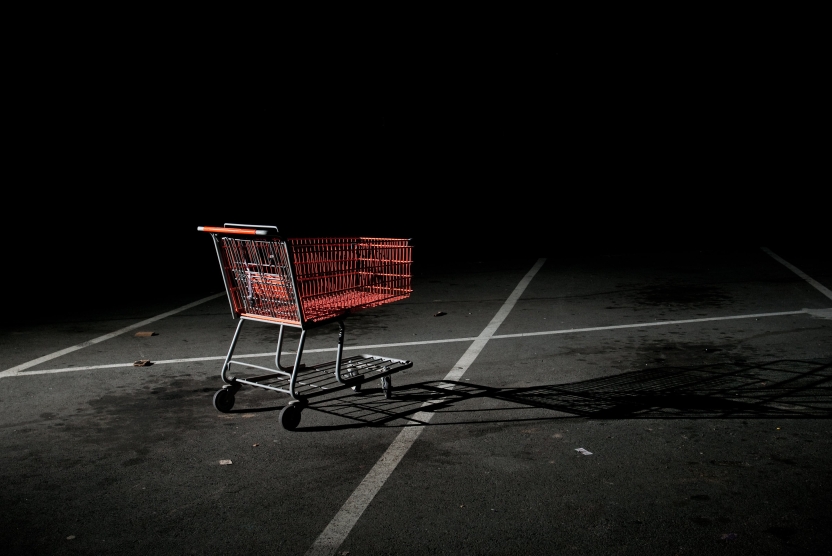 Sales are the lifeblood of every ecommerce website. If your business is online and relies on website purchases for revenue, it's important for your website to offer a great user experience and a seamless checkout process. Addressing cart abandonment and the reasons why shoppers abandon their carts can help elevate your ecommerce site and increase sales and revenue. Here are some reasons why shoppers abandon their carts:
What is Cart Abandonment?
Abandonment can be used to describe a website visitor who leaves the page or website before completing a desired action. Cart abandonment refers to shoppers who visit an ecommerce store, add products to their cart, and then leave before entering the checkout process or who leave during the checkout process without completing the transaction.
With an average cart abandonment rate of around 70%, cart abandonment is a common problem for ecommerce websites across industries. Cart abandonment results in a lot of missed sales and revenue. Fixing issues to decrease your cart abandonment rate can help increase transactions, average order value, and more.
Why Do Shoppers Abandon Their Carts?
These are some of the most common reasons shoppers abandon their carts:
1. Visitors Were Just Not Ready to Buy Yet
One of the top reasons for abandonment is that visitors were just browsing to see what options were available and just were not ready to buy yet. For the most part, these visitors will leave before starting the checkout process.
Some visitors who fall into this category may add items to their cart as a way to save them for later or as a reminder to come back another time, or even to check what shipping costs might be for planning a future purchase.
In these situations, you may be able to reduce cart abandonment by offering a wishlist function on your site. You could also increase your chances of bringing those visitors back to complete their transactions with cart abandonment emails.
These are one of the ways to generate more leads with email marketing. Not only do cart abandonment emails remind them of the items in their cart, but you can also provide a discount or other relevant offer to entice them to come back and complete the purchase.
2. There Are Extra Costs That Show Up During Checkout
As for people who start the checkout process and leave before finishing their purchase, one of the most common reasons is extra costs. Shipping costs, taxes, or other extra fees that show up during checkout can sometimes cause sticker shock for customers who would have completed their purchase otherwise.
Free shipping is a perk and has become somewhat of an expectation in ecommerce. Not every ecommerce site can make free shipping work, but being as upfront as possible about shipping costs or other fees involved in a purchase can help set expectations and avoid surprises that would increase abandoned carts.
3. Shipping Would Take Too Long
Fast and free shipping has become the norm in ecommerce. Longer shipping times and a wait on delivery can result in cart abandonment. In addition to long shipping times, a lack of delivery options can also cause someone to leave without completing their purchase.
4. Your Website Isn't Trustworthy Enough
Cybersecurity is important for websites and for the people who use them; it becomes even more important when personal and payment information are involved. There are a lot of scams out there and your website needs to prove to potential customers that it is not one of them.
People need to feel comfortable using your website and need to be able to trust that you will protect their payment data. Clear and visible contact information, security badges and certificates, social proof, and more are all trust signals you can integrate into your website.
Trust signals can help show potential customers that you are a real business and your website is trustworthy. You want potential customers to know that they can be confident that they will receive the product as promised and that their information will be safe.
5. The Checkout Process Takes Too Long
Just as a confusing navigation can cause someone to leave a website, a long, complicated, or confusing checkout process can cause someone to abandon their cart. One of the user experience tips for website design is to offer a clear, concise, and simple navigation.
The same is true for the checkout of an ecommerce site. Once someone begins the checkout process, you don't want to interrupt their path to the transaction or cause it to take too long. Making sure your checkout process is as clear, simple, fast, and easy to use as possible can help reduce cart abandonment.
6. You Don't Offer Guest Checkout
Some people will be fine with creating an account. In some cases, offering benefits with an account can be a customer retention strategy. At the same time, you don't want to force people to create an account if you don't have to. In some cases, having to register with the site in order to buy something turns people away.
Instead, offer guest checkout options if you can. This gives people the option to create an account and get those extra benefits while also offering a path to purchase for the people who don't want to do that or aren't ready to commit to your brand just yet.
7. There Aren't Sufficient Payment Methods
People who shop online often have preferred payment methods. With all of the payment methods available online, you often cannot get away with only offering one or two. Some people will be fine using their credit card while others prefer something like PayPal or other third-party options. With BNPL (buy now, pay later) options becoming more popular, it may also make sense to offer payment plans for larger purchases as well.
If you're not accepting one of the preferred payment methods of potential customers, they may abandon their carts and purchase somewhere else. It may not make sense to offer everything, but you should be able to figure out what payment methods are the most popular and preferred among your target audience and then make sure you are offering and accepting those.
8. There Were Website Issues
In order for people to explore your website and make purchases, your website has to work. If it's too slow, has functional issues, keeps crashing, etc., people aren't going to stick around to try and use it.
A website that doesn't work offers a poor user experience and also creates an atmosphere of distrust around your brand. Depending on how poorly it functions, it may not even be possible for someone to complete a transaction even if they were willing to stick around to keep trying.
Website issues can be caused by internet outages, service interruptions, server or hosting issues, etc. They can also be signs you need a new website. If the issues are not temporary disruptions caused by other things and are instead functional issues with your site design or code, it's important to look into redesigning and/or rebuilding to fix those issues.
9. The Return Policy Wasn't Clear
A clear, easy-to-understand, and fair return policy can be a trust signal for your website and your brand. In cases where someone is still a little unsure about their purchase, a clear return policy can help them feel more comfortable making that purchase and giving your product a fair try. Although not true for everyone, an unclear or missing return policy could cause people to abandon their carts, especially if they are unfamiliar with your brand or the product.
Improve Your Ecommerce Site to Reduce Cart Abandonment
These are just a few common reasons why shoppers abandon their carts; many of which are also ecommerce website mistakes to avoid. If any of these issues are affecting your website or checkout process, fixing them could help increase sales and bring more revenue to your business.
If you need help with the design or function of your ecommerce site, contact us for a meeting of the MINDs. We can help get your site updated and back to working for your business!