14 Common Ecommerce Mistakes to Avoid on Your Website
December 26, 2019

By Ashley Orndorff, aka Marketing Geek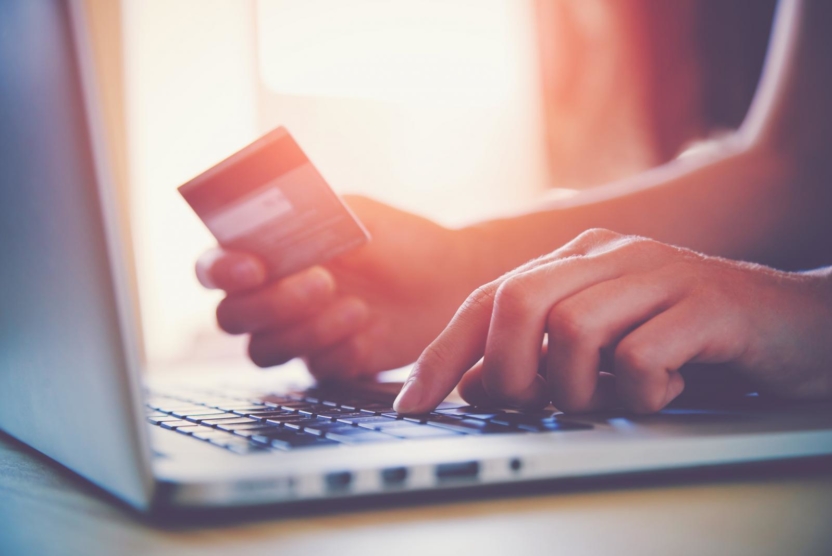 For some businesses, their ecommerce website is their business online and supports their brick-and-mortar retail location. For other businesses, their ecommerce website is their business. Regardless, there are still a ton of ecommerce mistakes both types of businesses make. Here are some common ecommerce mistakes to avoid on your website:
Mistake #1 – Ignoring Trust Signals
Having a trustworthy ecommerce site is essential. Potential customers need to know that you are a real business and that you will protect their data and payment information.
Covering the basic trust signals like professional website design, visible contact information, security badges and certificates, and more can help your website establish trust with potential customers.
Also, make sure your logo is prominent, your "About" page is complete, and your policies are clearly presented and available on your site.
Mistake #2 – Forgetting to Add Analytics
Your ecommerce website is a revenue stream for your business. In some cases, it could be the only revenue stream for your business.
Because of this, it's important to add some sort of analytics to your website so you can track progress over time and identify both issues and potential improvements.
In doing so, you can help improve your website, increase sales, and increase your bottom line over time.
Mistake #3 – Having Missing, Incomplete, or Duplicate Product Descriptions
Product descriptions provide necessary information to a potential customer that they can't determine from the product photos alone. Not providing any descriptions is a mistake and will cause you to miss out on potential sales. Incomplete descriptions are better than nothing, but can also contribute to lost sales.
Duplicate or redundant product descriptions that are just reproductions from the manufacturer or copied from somewhere else are generally unhelpful. Not only can it cause potential customers to become suspicious because they've seen that content before, but it also can hurt your site's performance in the search engines because the content is not unique.
When it comes to your product pages, the descriptions are some of the most important content on the page. When done wrong, they can hurt you. But, when done right, they can drive sales and increase your bottom line.
Writing unique, complete, and useful descriptions for every product can be time-consuming, especially if you have a large inventory list. In this case, start with your most promising and highest-selling products and then work down from there.
Mistake #4 – Providing Low-Quality Product Photos
When shopping online, potential customers can't pick up a product and examine it the way they would in a physical store, so they rely on product photos and the description to give them the information they need.
Low-quality product photos, not having enough photos, and more can all limit the experience a potential customer has with your product, which can result in lost sales.
By making sure your product photos are clear, crisp, and high-quality, you provide a better experience to a potential customer and increase the chance of a purchase. Offering several photos that show different angles and highlight details is also helpful.
Mistake #5 – Being Mobile Unfriendly
More searches happen on mobile devices than desktop and 79% of smartphone users made online purchases on their device in the last 6 months. Plus, search engines operate in a mobile-first world where your website is evaluated on its mobile experience first. Not only is being mobile-unfriendly one of the SEO mistakes to avoid, but also your website cannot afford to be non-responsive or unfriendly to mobile devices.
It's also important to make sure that your website design is both responsive and mobile-friendly. A website may be designed to respond to different screen sizes, but that alone does not guarantee a mobile-friendly browsing experience when it does. With an estimated 53.9% of all retail ecommerce expected to happen on mobile, you can't afford to have an ecommerce site that isn't mobile-friendly.
A poor mobile experience is one of the biggest web design mistakes to avoid. Working with a partner who can provide a responsive design that prioritizes a mobile-friendly experience on your website is critical. This is also one of the things to consider when you are evaluating a website builder vs template website vs custom website.
Mistake #6 – Creating a Long Checkout Process
The longer and more complicated your checkout process is the more likely potential customers are to leave without completing a purchase, which means more lost sales. This is true regardless of the device they're using and is especially true on mobile devices. You want to make the checkout process as simple and easy as possible for a customer to complete their purchase.
Mistake #7 – Not Offering Free Shipping or Hiding Shipping Costs Until Checkout
Free shipping is so common on ecommerce websites that customers have come to expect it. In fact, 53% of online shoppers abandon their carts due to additional costs like extra fees or shipping costs. That's a lot of lost potential revenue!
Despite that, some ecommerce websites still hide shipping costs or mask that they don't offer free shipping until the very last step of checkout, which can affect their sales. Not every ecommerce business can offer free shipping. But, by being upfront about additional shipping costs, you can help reduce cart abandonment caused by surprise extra costs.
If you're not able to offer free shipping, you can also still entice people to complete their purchase by offering a variety of shipping options. Depending on rates and carriers, you may be able to offer affordable shipping rates with extra perks like overnight shipping or two-day shipping.
Mistake #8 – Never Checking or Addressing Cart Abandonment
Cart abandonment is one of the top ways ecommerce sites miss out on revenue. And, with global cart abandonment ranging from about 60% to 80%, it's not something you can afford to ignore.
The reasons why people abandon their carts vary. They may just be browsing and are planning to come back to buy later, they may abandon their cart in the hopes of getting a coupon to come back and purchase, they may be surprised by extra costs, the checkout process could be too long, etc.
You should have some sort of analytics on your website to track how people are using the website. Depending on which analytics program you're using, including revenue, sale, and product information may take some extra steps, but it's important to include them.
Using these numbers and trends, you should be able to see which products are performing the best, which aren't performing, how many people are abandoning their cart, where in the process they're leaving, and more.
This helps you check in and keep an eye on your cart abandonment rates. Not only will this information help you identify trends for your website and inform future promotions, but it can also help you identify potential improvements to your website or checkout process that will result in increases in revenue while also reducing cart abandonment rates.
Mistake #9 – Not Fixing Technical SEO Errors
Technical SEO errors like broken links, pages that no longer exist (404 errors), redirect mistakes, slow site speeds, and more can all affect a potential customer's ability to navigate your website and find what they need. Errors like these are obstacles that interrupt a potential customer's path to purchase and they add unnecessary friction to the buying process.
Most of your potential customers won't put up with it, they'll just get frustrated and leave. By using a crawling tool like Screaming Frog, Google Search Console, SEMrush, Moz, Raven Tools, etc. to identify issues and then fix them, you can offer a better user experience and remove these potential obstacles to purchase.
Mistake #10 – Launching Coupons or Campaigns Without Testing Them First
Coupon codes, marketing campaigns, and more can all help drive traffic to your website and increase sales. But, they can only do that if they work. Coupon codes that don't work or marketing campaigns with broken links won't increase your sales – they'll just frustrate the people that try to use them and leave them with a negative view of your brand. Unfortunately, one of this is one of the common ecommerce mistakes.
So, before you send anything out, make sure you test coupon codes and that you click through any links you're including in campaigns to make sure they work. A little bit of testing beforehand can help save you from a lot of customer service issues and a potential online reputation management problem.
Mistake #11 – Misusing or Not Using Categories
Having the right categories for the products on your ecommerce website is important for both potential customers and search engines. Categorizing your products in a way that makes sense allows you to organize your products, provide a logical hierarchy for your website, and offer a sensible, simple, and clear navigation to your potential customers.
Good navigation helps potential customers find what they need quickly and easily. This is why it's one of the top user experience tips for a better website. On top of that, good navigation lets search engines understand the hierarchy of the pages on your site and how they relate to each other, which can help your site gain visibility in the search engines.
If you don't use any, use too many, or use confusing categories, you are likely to end up with a poor site navigation that frustrates potential customers and doesn't make sense to search engines either. This is one of the biggest and common ecommerce mistakes.
Mistake #12 – Offering Limited Payment Options
Another one of the common ecommerce mistakes to avoid is offering limited payment options. In addition to offering secure payment processing, you also need to be able to take various types of payment.
When you don't offer enough payment options, you may miss out on sales. But, offering too many can be a drain on your business.
You should already have an idea about who your target market is. So, dig in a bit more and figure out how they usually shop online. This can help you make a more informed decision about the right balance of payment options for your site.
For example, if there are enough people in your target market shopping online with PayPal, then you know you need to offer that as a payment option in addition to standard credit card processing.
Mistake #13 – Ignoring Social Media
Forgetting about social media is one of the common ecommerce mistakes. Social media has become a key channel for ecommerce brands to reach potential customers. Social platforms have also come a long way in combining social media and ecommerce to allow users to connect directly to products and even to make purchases without even leaving the platform.
Aside from these extra ecommerce benefits, having social media profiles on the networks your target audience uses gives you opportunities to reach them with new product announcements, promotions, and more. Plus, active social media profiles are additional web properties associated with your brand and can add legitimacy and authority to it.
Mistake #14 – Not Building an Email List or Using Email Marketing
Another one of the common ecommerce mistakes is ignoring email marketing. There are plenty of benefits of email marketing, especially for ecommerce companies. Not only is building an in-house email list a marketing channel you own, but it also gives you a direct connection to your past, current, and potential customers.
Plus, you can use email to complement and support your business and your other marketing efforts. Cart abandonment emails can help you recover business that would likely have been lost otherwise.
You can also use email to announce promotions, share new products, and more. Additionally, once your email list is established, it can become a simple, easy way to drive more traffic to your website and receive an instant revenue boost.
These are just a few of the most common ecommerce mistakes to avoid on your website. Ecommerce is a competitive space, but avoiding these mistakes can help you improve your existing ecommerce website or begin with a solid foundation if you're just starting off.
If your ecommerce site is suffering or it's just been a while since you last refreshed or updated it, those are some common signs it's time for a website redesign. Contact us for a meeting of the MINDs to talk about how we can help get your site back-on-track and performing for your business!