5 Benefits of Email Marketing
November 28, 2019

By Ashley Orndorff, aka Marketing Geek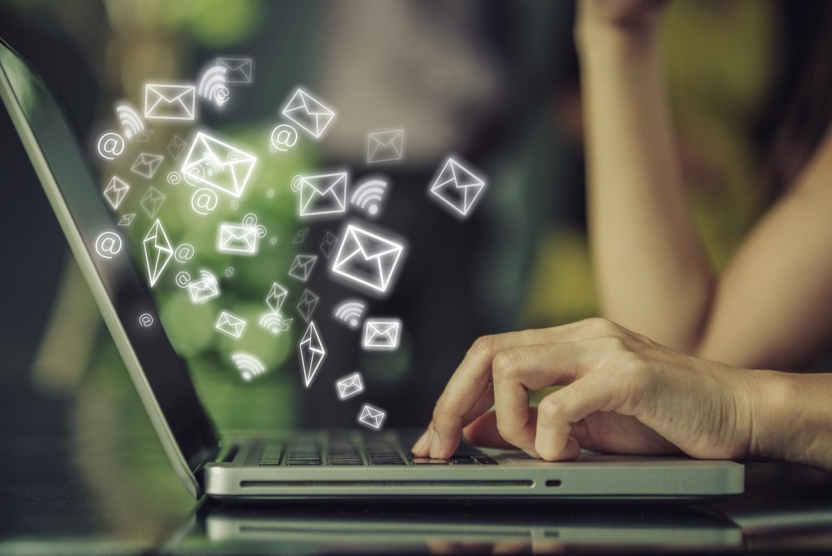 Although email might seem like an outdated marketing tactic, it can be a valuable marketing channel for your business. When done well, email marketing can help you increase brand awareness, connect with potential customers, and also grow your business. Here are a few benefits of email marketing:
1. Connect with Customers Directly
When you have built a permission-based, in-house email list, you have a way to connect directly with current and potential customers. And, if your email list is full of people who have actively signed up for your email list and given you permission to contact them, the connection is likely to be positive more often than not.
On top of that, 72% of U.S. adults prefer to communicate with businesses through email. This means that you can connect with them on their terms, which is less intrusive and less annoying. All of this can result in more personalized communication with your customers and more positive interactions for them with your brand.
2. Increase Traffic to Your Website
Email is one of the ways to drive traffic to your website. Depending on how people signed up for your email list and what permissions you have for contacting them, you can use email for a variety of purposes. This means there are several ways to generate more leads with email marketing to help your business grow.
You can share a new promotion, announce a new service, communicate important industry and company news, promote new blog posts, and more. Many of these items will point back to pages on your website, which can help you increase traffic to it simply by sending a timely email to your list. Using email in this way is a great way to get your content noticed.
3. Bump up Revenue
On average, brands generate $42 in return for every dollar they invest in email marketing. This indicates that email marketing done well can increase transactions and grow revenue for your business.
Ecommerce brands can use email to send new promotions, coupons, and deals directly to customers. They can announce new products, send cart abandonment emails, remind customers of items on their wishlists, create a variety of post-purchase engagements, and more. All of these emails have the potential to positively affect revenue.
Non-ecommerce brands can also use email to grow their revenue. By keeping current and potential customers updated on industry news, improved solutions, and new services, you can keep your brand top-of-mind when people need the services you provide.
This approach is less direct than a coupon code or an instant purchase, but it can contribute to someone choosing you over a competitor. In this way, good email marketing that covers the elements of a great email campaign can help any brand grow revenue over time.
4. Create a Channel You Own
Building an in-house email list is a way to create a marketing channel that you own. This is just one of the benefits of email marketing, but it's an important one. Search engines, social media, and more are all great marketing channels for your business. But, you don't own them.
Algorithms change, features go away, new features are introduced, businesses and services close or disappear, etc. All of that can affect the traffic you get from other channels. This is a normal aspect of marketing in any form and only makes a multichannel approach more important. Having a channel that you control can help you weather fluctuations and changes that may occur in other channels.
5. Support Other Marketing Efforts
Email is also a great way to support your other marketing efforts. Are you launching a campaign for a new service? Use email to help it reach more people.
Have you created a new blog post, infographic, or video series as part of your content marketing efforts? Promote it through email.
Are you trying out a new social media network where you'll be sharing exclusive content? Let people know through email.
Using email strategically in combination with other things you have going on can help enhance your marketing efforts in other areas and help you reach more people.
These are just a few of the benefits of email marketing for your business. If you're just getting started, implementing useful email marketing tips and avoiding common email marketing mistakes can help you make your emails more effective.
Because your emails send people back to your website, it's important for your site to support your efforts. If your website is slow, outdated, or provides a poor user experience, people coming to it from your emails often won't do anything – they'll just leave.
Instead of letting your website hold you back, contact us for a meeting of the MINDs. We can help you get your website back on track and performing for your business!