6 Helpful User Experience Tips for a Better Website
September 26, 2019

By Ashley Orndorff, aka Marketing Geek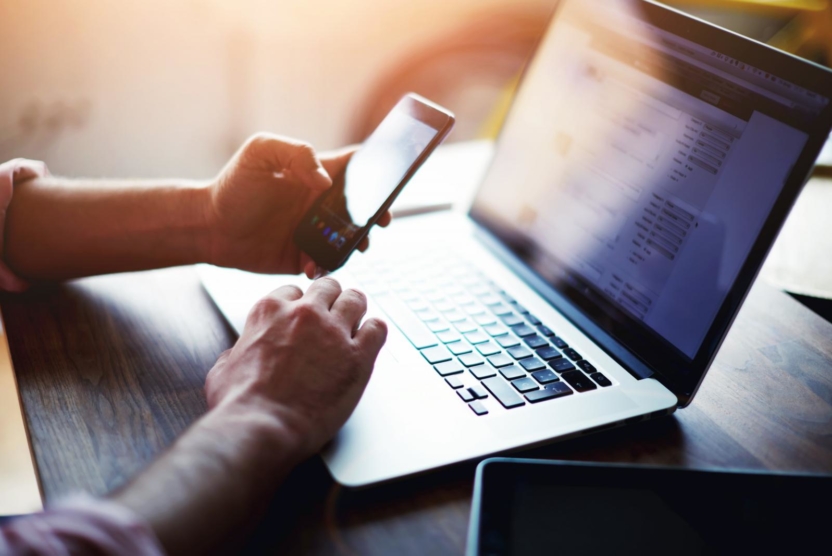 Good user experience is essential for a successful website. After all, a good user experience encourages website engagement while a poor one just causes people to leave. So, what makes a good user experience? Some details will depend on your specific audience, but there are some general tips you can follow to get on the right track. Here are some helpful user experience tips for a better website:
1. Do Some Research
Because offering a good user experience really depends on your users, it makes sense to spend some time doing some research.
Learn More About Your Users
By learning more about the types of people that will generally be using your website, you can make adjustments to the user experience you offer to better meet their expectations. Plus, the better you know your target audience, their problems, and their needs, the better you can provide effective solutions and information they want.
Dig Into Analytics
If you already have a website and are looking to improve it or are planning a redesign, invest time to dig into your website analytics. This will help give you an idea of how people are currently using your website and will help you identify current pain points. You can take things a step further and use heat mapping tools, click tracking tools, and more to get an inside look at how people navigate your site and where they may be getting confused or slowed down.
Use Focus Groups to Your Advantage
Another option is to run a focus group with members of your target audience. By asking this group to explore the website, complete specific tasks, and record their experiences, you can gain valuable insights and feedback. Then, you can apply this information to your website redesign for a new website with an improved user experience.
2. Offer a Clear, Concise, and Simple Navigation
Your website's navigation is the main way users move around your website and find what they need. This is also why it's one of the most impactful webpage elements. It's important for your navigation to be clear, concise, and simple. It should make sense and help your users find what they're looking for instead of causing them confusion or frustration.
3. Prioritize Speed on Your Website
Think back to the last time you were trying to find information. If you had to reference multiple online sources, you probably ended up on a slow website. How frustrating was it to have to wait? Did you even bother sticking around?
Most users don't stick around – they just leave.
Most users will leave a website if it takes more than 3 seconds to load. Because speed is so important to user experience, page speed matters to SEO. As such, it's important to prioritize speed on your website, and this is why it's one of the user experience tips.
4. Make Sure User Experience is Excellent on Any Device
It's also important for your website to offer a great user experience on any device. Your users will be accessing your website from a variety of devices, so you want to make sure your website is responsive.
You also want to invest more time in usability testing across a variety of devices. Just because your website design adapts to different screen sizes does not automatically mean it's offering a good user experience on each one.
In a mobile-first world where search engines evaluate your website on its mobile experience first, it's important to make sure the user experience you're offering across mobile devices and on desktop is a good one.
This is also something that is important to consider when you are comparing a website builder vs template website vs custom website.
5. Focus on Accessibility
Following good web accessibility practices means that your website is easy to use and navigate for all of your users regardless of their ability. A big part of offering a good user experience is making sure every user on your website is able to use it and access the content on it. That is just one of the many benefits of web accessibility.
Accessibility matters to your users, so it matters to search engines and should be a priority for your business's website. There are many ways to make your website more accessible and many of them will help to improve your user experience across the board.
Following best practices for website accessibility tends to fall in line with SEO best practices too. It often means cleaner, better, and more well-structured code. Not only does this help your website load faster and offer better functionality for your users, but it also makes it easier for search engines to crawl and understand your site.
Additionally, things like using a clear heading structure in your content, keeping URLs logical and readable, adding alt text to images, and more can all help your website be more accessible while also improving your on-page SEO.
6. Implement Logical and Useful Internal Linking
An internal link is a link on a page of your website that links to somewhere else on your website. Links in the navigation are internal links. Links within your content that point to another page on your site are also internal links. Using internal links well is one of the user experience tips that can help improve your website.
By adding internal links purposefully and strategically, you can help users navigate your site better, dig deeper to find more information that they are interested in, and also provide a better user experience. On top of that, internal linking that is logical and useful also helps search engines better understand how pages of your website relate to each other.
Ignoring user experience is one of the common mistakes businesses make with their website strategy, but it's not one that you have to make. There are a lot of things you can do to improve your website. Whether you're refreshing your current website or working on a complete redesign and rebuild, these user experience tips can help you end up with a better website that truly serves your users.
Being able to design for the web with user experience in mind is one of the things to look for in a web designer. If it's been a while since you last updated your website, your user experience could be lacking. Contact us for a meeting of the MINDs to talk about how we can help get your website up to date, working for your users, and helping your business.