10 Important Ecommerce Trends of 2022
April 21, 2022

By Ashley Orndorff, aka Marketing Geek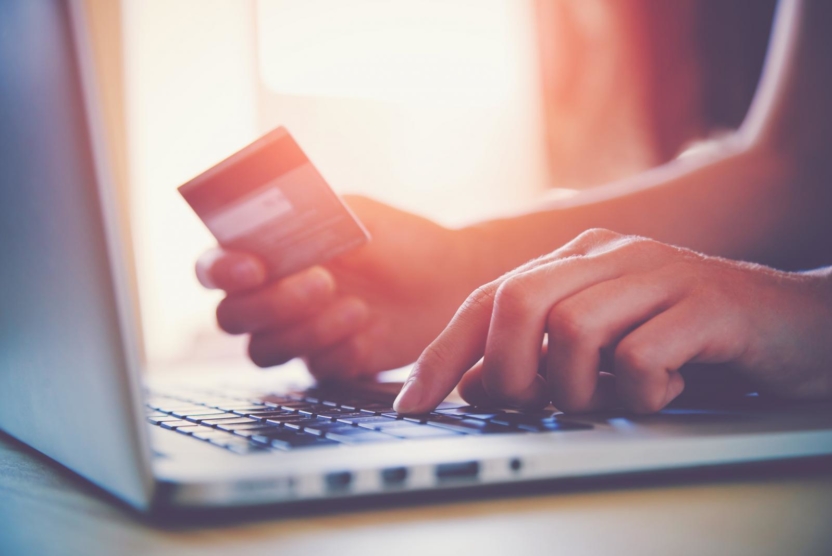 Success in ecommerce is all about being where your customer is and showing up when they're shopping for what you sell. It seems relatively straightforward on paper, but it gets so much more complicated when it comes to strategy, implementation, and an ever-increasingly competitive landscape. Part of staying ahead is staying on top of emerging trends. Here are a few important ecommerce trends of 2022 to help you:
1. Integrated Marketing is Even More Essential
Whether you call it integrated marketing, or know it as multichannel or omnichannel marketing, it's important for your marketing efforts to include the multiple channels your customers use and to be cohesive across them.
That means your branding should be consistent and you should be providing an incredible user experience whether a customer visits your brick-and-mortar store, your website, reads an email from your brand, visits you on social media, and more. This is one of the consistent digital marketing trends that will also benefit your ecom brand.
The better you can connect these channels to provide a consistent, personalized experience for a customer across them, the better for your bottom line. Because integrated marketing continues to be so essential, it also means that you can't ignore the channels your customers use the most, especially social media. As social media platforms continue to develop tools for ecommerce, your ecom brand cannot afford to ignore them.
2. Social Media Continues to Integrate Ecommerce
With ecommerce and social media becoming more and more integrated, it's no wonder there is an overlap between ecommerce trends and social media trends. Because of this, there are a ton of opportunities for ecommerce on social media, and things continue to move toward customers being able to make purchases within platforms.
Facebook may, or may not, be a consistent part of your social media strategy. You may even be trying out Facebook Shops, but there are specific opportunities on other platforms that are becoming more popular.
Between buy buttons and shoppable experiences you can create on top of the types of content to post on social media, you definitely don't want to miss out. These are just a few opportunities to keep your eyes on:
Shoppable Instagram Stories
Instagram has long been a great social resource for ecommerce. The focus on great images serves ecommerce well and provides a platform for brands to showcase their products, engage in influencer marketing, connect with customers who are already primed to connect with brands, and more. As Instagram continued to grow, more ecommerce opportunities were developed, which allowed brands to tag products to create a more "shoppable" experience in addition to live-shopping experiences.
As we move into 2022, we should see shoppable Instagram stories continue to become more popular. Shoppable posts, shoppable stories, product tags, and in-story "stickers" that allow users to see details about a product are all options ecommerce brands should consider testing in their Instagram strategy. Experimenting with the new features and testing to see which ones deliver for your ecom brand can help take your social ecommerce strategy to the next level.
YouTube TrueView Shopping
Shoppable TrueView ads on YouTube aren't new, but they are continuing to gain popularity. These are the ads that give the viewer options for watching them and allow them to take action by clicking through to a product for purchase or something else.
The most common type of TrueView ad is the one that allows a viewer to skip the ad after 5 seconds. These ads continue to gain popularity for ecommerce because they are effective, have a higher click-through rate than other types of YouTube-based ads, and are built so the brand only pays for the ad when viewers choose to interact with it.
Snapchat Collection Ads
Snapchat began rolling out Collection Ads in 2018. In 2022, we should see more ecommerce companies testing out this ad format and taking advantage of its updates and new features. Snapchat Collection Ads are similar to Shoppable Instagram Stories in that a short video features a number of products, which are featured at the bottom of the screen while the video plays.
Users watching the Collection Ad can click on a product image in order to make a purchase. Many companies are still experimenting with it and testing its effectiveness, but there are lessons and takeaways you can apply to your own business. If your audience is on Snapchat, it's worth trying out to see if it helps lead to purchases.
3. Customers Expect More Personalization
Personalization matters and, in 2022, it will continue to matter even more for ecommerce brands. Your customers expect more personalization, but only in a way that's useful to them and doesn't come across as creepy. Personalization that is irrelevant or too personal can come across as annoying or intrusive, which are two things you don't want to be associated with your brand.
Omnichannel Personalization
In addition to omnichannel marketing, customers also expect omnichannel personalization. Not only does your messaging need to be cohesive across channels, but it also needs to provide personalized interactions for customers across channels. Essentially, your customer should receive a cohesive, personalized experience from your brand as they interact with you from one channel to the next.
Chatbots
Chatbots are a useful tool for brands and can be a big help in ecommerce. Not only does a chatbot allow you to connect with customers on a more personalized, individualized basis, but they also help reduce a lot of friction in a customer's journey toward checkout and transaction confirmation.
Chatbots can help you improve your response time for better customer service. Additionally, proper use of chatbots can help improve potential customers' perceptions of, and experiences with, your brand and increase overall sales.
Custom Packaging
One way to personalize your brand experience is to implement custom packaging. The packaging of your product goes a long way in your customer's perception of it when they see it on a shelf or receive it in the mail. You can even opt for sustainable packaging, especially if your audience is climate-conscious.
Customized and unique packaging to your brand can help make your customers more excited about your brand and your product, view your brand as more sophisticated, and increase the chance they'll share it on social media or tell their friends about it.
Subscriptions and Loyalty Programs
One of the ways to implement some personalization in a way that customers tend to like is through curated, personalized subscriptions and rewards in loyalty programs. When used effectively, these are great customer retention strategies. Not only can they help increase customer loyalty, but they also tend to increase transactions and customer lifetime value (CLV).
4. Dropshipping Continues to Gain Popularity
In the past several years, dropshipping has become more popular. This ecommerce trend continues in 2022. The rising popularity of dropshipping opens up more shipping opportunities for your ecommerce brand and also makes it easier for competitors to get up and running. This takes out the need for brand-owned warehouses, inventory, and more.
A move to dropshipping can give your business more freedom with products, but also lowers the bar for entry as ecom businesses don't need as much capital to start. But, dropshipping isn't just for startups. Big-name brands also have started making the jump to dropshipping because it lowers overhead costs, reduces risk, and removes the need for physical inventory storage.
However, that doesn't mean it's perfect. Dropshipping has its own unique challenges and potential obstacles. Because you are purchasing and shipping through a supplier, you usually don't have any control over the shipping, which can result in longer shipping times than you would like.
Also, the seller's reputation can affect your brand's reputation. Unethical or unprofessional sellers can cause a serious online reputation management problem for your brand.
5. Checkouts and Payment Processing Need to be Smart
Checkout and payment processing is the last step between a customer and your product. It's also where most cart abandonment happens. Lengthy checkouts, anything that causes friction or distrust, surprise shipping costs, and more are all ecommerce mistakes to avoid and can all contribute to a customer abandoning their cart and not completing the payment process. This also means optimizing the checkout and payment experience for mobile devices.
Although there have been a lot of strides in the war against cart abandonment, the battle continues into 2022. Smoother, smarter checkout processes and easier, more secure payment options will continue to be an important ecommerce trend in 2022 and will only become more sophisticated as brands try to keep up with customers.
Cryptocurrency
Payment processing has already expanded to allow payment through PayPal and other money transfer services. One of the ecommerce trends is to continue expanding payment options to include the option to pay with cryptocurrency.
This can have a lot of implications for your business; but, if your audience is into crypto, it may make sense to add the most popular cryptocurrencies as payment options to help capture purchases from that audience.
Buy Now, Pay Later
Buy now, pay later (BNPL) options are also on the rise. The flexibility of breaking up purchases into multiple payments, especially with easy, interest-free financing, can be attractive to potential customers. Not only could this help reduce cart abandonment, but it could also increase overall transactions, revenue, and average order value as well.
6. Additional Marketplaces Continue to Become Available
Your customers don't just shop on your website. They are also shopping on Facebook, Pinterest, Instagram, YouTube, other social media platforms, and other merchant platforms, like Amazon, eBay, Google Shopping, and more.
In order to compete and be where the customers are shopping, many ecommerce businesses continue to make the jump and sell and advertise on Amazon and other marketplaces as well as their own websites and other channels.
It can be difficult to manage multiple channels, but thankfully, technology is keeping up. Many ecommerce platforms have developed tools to sync your inventory across popular channels and allow orders to be processed from one location. After all, if your customer is shopping for your product on multiple channels, your product should be there when they're ready to buy.
7. Going for a Taste of Brick-and-Mortar
Ecommerce brands that started online and have grown their digital presence are starting to expand into physical locations and even brick-and-mortar as part of their overall marketing strategy. Ecommerce brands can start gaining a physical presence by attending events, shows, festivals, and more.
Pop-up shops have been a popular way for ecommerce brands to test brick-and-mortar or to participate in events in a way that would drive sales and they continue to gain popularity. Some ecommerce brands even go as far to make the full jump to brick-and-mortar and set up permanent storefronts to add a physical presence to their established digital one.
Throughout 2022, we may see this trend pick back up and continue as more online-first ecom brands step on board and start building offline.
8. Taking Advantage of Voice Search and Smart Assistants
Ecommerce sales from voice assistants are predicted to top $19.4 billion by 2023. As voice search continues to rise and more homes adopt smart assistants, adapting for voice-based searches and queries will continue to become more essential for ecommerce companies.
This means optimizing your website, content, and product information for text searches and for related voice queries as well as voice-based shopping experiences. If someone asks their smart home assistant which brand has the best product in your industry, don't you want that robotic voice to answer with your brand name?
9. Influencer Marketing Continues to Grow
Despite some backlash, influencer marketing is an important ecommerce trend and will only continue to grow in 2022. It's also not just for brands who can afford celebrities anymore. There are plenty of industry-specific influencers and micro-influencers that can help your ecommerce business reach more potential customers and grow.
The key is to find influencers in your niche who are a good fit and to build a mutually beneficial relationship with them to responsibly and authentically recommend your products to their followers. This is one of the ways to grow your ecommerce business and reach a new audience of potential customers.
10. Augmented Reality Continues to Evolve
Augmented Reality (AR) isn't just for gaming; it's also evolving into a useful tool for ecommerce and other businesses. There are several ways to integrate AR into your ecommerce website. The most popular options are product builders, product visualizers, 3D mapping, and more.
These tools and features make it as easy as possible for a customer to experience a product and try it out before they buy. Not only does this elevate online buying experiences, but it can also increase your conversion rate and move more customers to purchase.
The way customers shop and the technology they use to do it are always evolving. It's imperative for ecommerce companies to keep up in order to meet customer expectations. If any of these important ecommerce trends of 2022 are missing from your current strategy, it could be worthwhile to add them and test out what works best for your brand.