5 Clever Ways Businesses Can Use Instagram Stories
December 16, 2021

By Karen Layman, aka Karen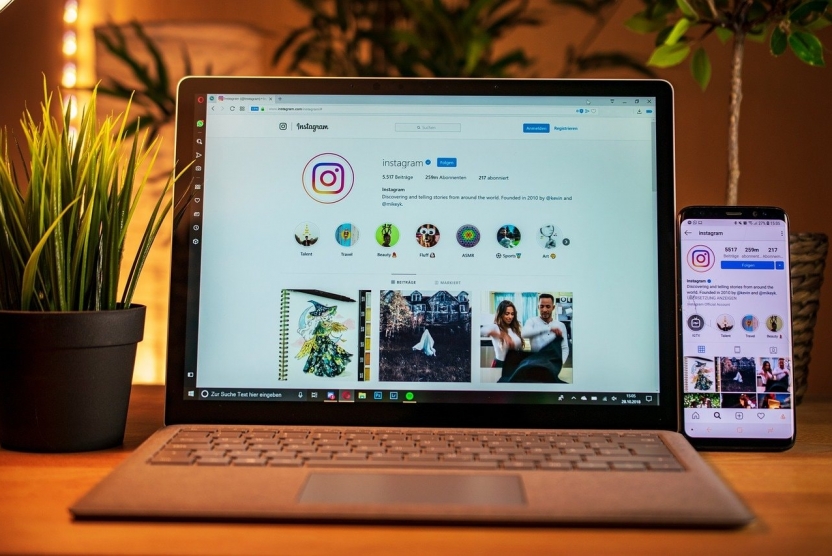 Instagram isn't just a platform for sharing photos. With Instagram, your business can build an online community that relies on engagement between you and customers. Here are a few clever ways businesses can use Instagram stories to help drive engagement with content:
1. Use the Poll Sticker Feature
Want to gauge interest between two different variations of the same product? Using the poll feature in Instagram stories allows you to ask your customer base what they prefer. Asking if they prefer a shirt in black or white helps you best offer customers what they want, and it also builds a relationship with your customers.
Your polls can be lighthearted and fun, like asking if people prefer milk or dark chocolate, or they can be more tailored to your specific business. Either way, polls help drive engagement and give feedback quickly and easily. Get creative and have fun with this feature!
2. Share Customers' Posts
When customers are pleased with a product or an experience, they might share about it on their Instagram. They might tag your business directly, or they might not, so be sure to check your mentions or browse hashtags to find these posts.
Then, share it to your Instagram stories. This way, your followers will see that you value interaction and feedback. Sharing content like this shows your customers that you value them and their business.
Showing your gratitude will build loyalty and a stronger customer-business relationship. This can also help you get more Instagram followers as it can help expand the reach of your posts.
3. Give Your Customers a Behind-the-Scenes Look
Another great way to use Instagram stories is by using it to post glimpses into what goes on behind the scenes. This is one of several types of content to post on social media.
Take short clips of video (Instagram stories last 15 seconds) of decorating cupcakes, or unloading a large order, or a fun moment between employees. Letting your customers or followers have a look behind the scenes of their favorite business builds a sense of community.
Consider highlighting an employee of the week and use stories to share more about them. Have them share a favorite part of their job, or a highlight of working there. Introducing your employees to your customer base goes a long way in making your employees feel valued, and your customers will see that, too.
4. Use the Questions Sticker
Much like the Poll Sticker feature, the Questions Sticker allows for direct communication with your customers. Open up for questions about anything!
Customers will either ask questions about products, services, or for an opinion. They might also use it as an opportunity to offer feedback or tell you how much they love a product or service.
You can also take this as an opportunity to gather information for new products or launches. Your customers may have great ideas and it will make them feel like they are a part of the process. This is a great way to build an online relationship, and to avoid some of the most common product launch mistakes.
5. Go Live
Using the Live feature on Instagram stories is another way to have engagement with your platform. It triggers a notification for your followers to check out your livestream, which is a great place to interact a bit!
Use the Live feature when new products launch, or any bigger event you'd like to highlight. Your followers can ask questions that you can answer on the spot. You'll get instant engagement, and will communicate to your followers that you care about their feedback and involvement.
Instagram is a fun way to interact with customers and build community while also building your brand on Instagram. These clever ways businesses can use Instagram stories will help you as you best grow your platform!