How to Get More Instagram Followers
August 8, 2019

By Ashley Orndorff, aka Marketing Geek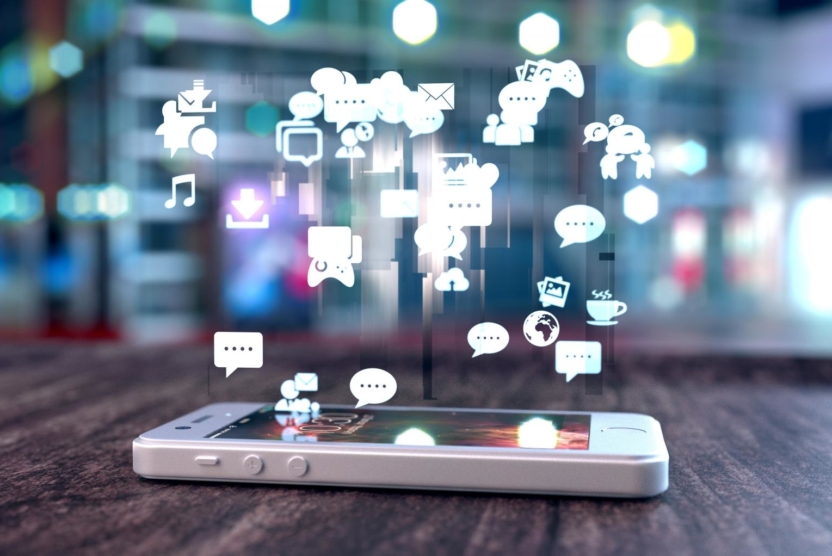 Instagram is a visual social network that allows you to connect with people in a unique way. As with any social network, you may be tempted to buy followers. But, that's not a good idea. Most of the time, "buying" followers means a lot of fake accounts or disengaged followers that don't actually care about your business or your content. The exception to this is paying for ads within the platform to increase your reach – that is generally the only acceptable way to "buy" followers. Overall, it's better to earn your social media followers and build an audience of people who are engaged and interested in what you're posting. With that in mind, here's how to get more Instagram followers:
1. Complete Your Profile
Instagram allows you to use a business account and create a business profile, which means you can take time to create the perfect Instagram bio for your business. Doing so allows you to add more relevant information about your business than you could on a standard user profile including hours, an address, a phone number, and more. You want to make sure you complete your profile.
A profile that is completely filled out means someone looking at it can see all the relevant information and also indicates that your profile is active and is associated with a real business. A complete profile will help you gain more real followers on Instagram than one that is empty or incomplete.
2. Test Your Content
Once you have an Instagram profile, then it's time to start posting! As you do, you want to make sure you are trying out different content types and testing what your growing audience responds to best.
This is important because the content you like is not necessarily what other people like. By trying out various types of content and messaging, you can figure out what works for your audience, which will help you get more engagement and get more Instagram followers over time.
Use Video
People love images and videos. So, make sure you're testing out video content in your Instagram feed. Videos on Instagram need to be at least 3 seconds long, but the maximum length depends on the type of video you're posting.
Standard feed videos on your profile can be up to a minute long. If you're uploading a video to your Instagram Story, you're looking at about 15 seconds. Live videos and IGTV videos can be up to 1 hour long! IGTV is a companion app for Instagram that allows users to post and watch longer videos.
Get Creative
Another way to gain followers on Instagram is to get creative with your content and play along with the community. Run polls, host contests, ask questions, have people tag their friends for a theme, and more. All of these things encourage engagement, play into the spirit of Instagram, and can also help you get more followers.
Try Micro-Content
Micro-content refers to bite-sized pieces of content that have usually been repurposed or taken from longer, larger content. Whether it's images or short video clips, you can record stuff, take a lot of pictures, and then cut that longer content into a series of micro-content pieces. This allows you to get more content for your effort and can be a great way to save time on content creation while also offering something interesting to your audience.
Upload Stories
On Instagram, Stories tend to have some of the best engagement rates. So, make sure you test out using them and upload images or short video clips to your Instagram Story. There are a lot of ways businesses can use Instagram Stories, so don't be afraid to give them a try.
Work IG Live
IG Live is simply live video recording within Instagram. Your recording can be 3 seconds to 1 hour long. But, it's live, so make sure you take the time to prep yourself and your environment for a good recording.
One of the benefits of using IG Live is that you can engage with people in real-time. Then, once the recording is over, you can save it to your camera roll and share it to your Instagram Story to get even more reach for that content.
3. Use Relevant Hashtags
Hashtags can help your content show up on Instagram at the time of posting and long after you've posted it. Take a look at some of the hashtags that are relevant to your content and add them into your description.
You can use up to 30 hashtags per post, but that doesn't mean you need to stuff your description full of them. Using too many hashtags in your posts is one of the hashtag mistakes to avoid.
Keep your hashtags relevant to your post and narrow your focus on the ones that make the most sense. This is one of the tips to write better Instagram captions, can help increase the reach of the content, and can also get you more followers.
4. Engage with People
Instagram is a social media network, which means you need to engage with people in order to get something out of it. Be social! Follow other accounts you like, interact with other users, leave comments on other people's posts, respond to comments on your own posts, etc. This can help you gain more followers, but also fosters real connections with people in your audience.
These tips for how to get more Instagram followers can help you build a more engaged and relevant audience for your business. Not only does this help increase brand awareness, but it can also lead to overall business growth as well. Learning more about what businesses should know about Instagram can help your business get the most out of this platform.