7 Tips to Write Better Instagram Captions
July 30, 2020

By Ashley Orndorff, aka Marketing Geek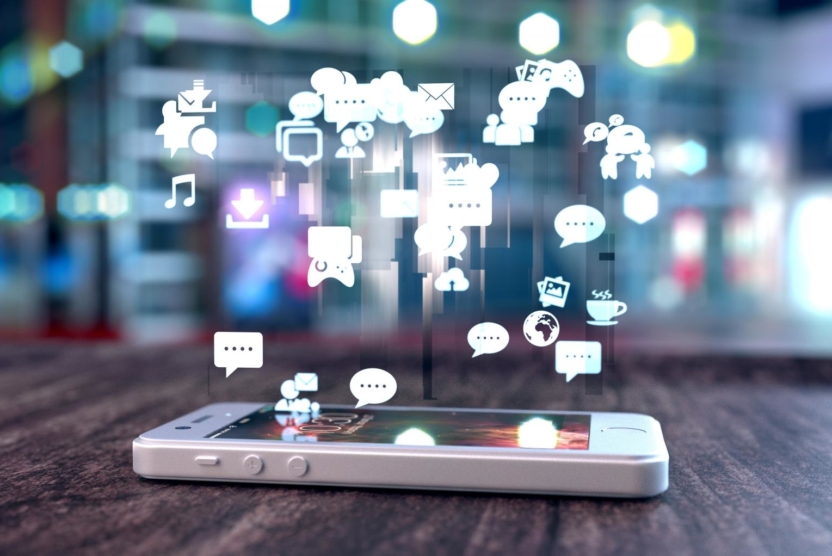 The image may be the most important thing in an Instagram post, but the caption is important too. A good caption helps provide context for the image, encourage engagement on the post, increase reach, and more. Here are some tips to write better Instagram captions:
1. Think About the Structure
The image may be what initially captures someone's attention, but your caption is what will keep their attention and get them to engage with your post. Your Instagram caption is where you can provide some context for your image. Think about the purpose of the image you're sharing, the goals of the post, and the value you're trying to provide to whoever sees it.
This will help you determine the best structure for your post and the important points to include. In general, you want to make sure you start with the important stuff to draw people in. After that, you have some freedom to tell the story behind the image to draw people in. You can describe what's happening in the image, share interesting statistics or facts, draw attention to a problem or an issue, and more.
2. Don't Forget a Call to Action
As you think about completing the structure of your Instagram caption, don't forget a call to action. What steps do you want people to take next? If you're trying to start a conversation, ask a question.
You can also run a poll, ask people to tag someone that fits the content of the post, encourage them to follow an account, encourage them to donate, etc. Think about the goal of your post and then create a call to action for your caption that fits into it.
3. Keep it Concise
Just because Instagram allows your caption to be 2,200 characters does not mean you should aim to reach it. Because Instagram is such a visual platform, people are scrolling for images or video and are not generally interested in reading really long captions.
Although you can go a bit longer if your caption is compelling, the best engagement and reach tends to happen on posts with captions between 138 and 150 characters. When trying to write better Instagram captions, it can be a good idea to write out what you want to say somewhere else and then edit it down to something more concise, powerful that you can use as a caption.
4. Include Relevant Hashtags
Hashtags help increase the reach of your Instagram posts and can help people find the post when it's shared and continue to discover it over time This is why using relevant hashtags is one of the ways to get more Instagram followers without having to pay for ads or promotions on the platform.
Instagram allows you to include up to 30 hashtags in your caption. However, you want to keep hashtag usage minimal and focused on relevance. Generally, 5-10 hashtags is the ideal range. It may be tempting to fit as many hashtags as possible into your caption, but you want to avoid doing it.
This is one of the things people and businesses should know about Instagram. Using too many hashtags is one of the hashtag mistakes to avoid. Doing so actually tends to decrease engagement and can get your content shadowbanned. Overuse of hashtags and particularly the overuse of the same hashtags across many posts can result in your content no longer showing up in searches for those hashtags.
Also, you want to make sure you research a hashtag first before using it on your posts. This is one of the most important social media etiquette tips for businesses. Hashtags can quickly take on a life of their own on social media and aren't always used the way you think. If you use one without looking into it first, you could end with a reputation problem as a brand hashtag fail.
5. Add Emojis When it Makes Sense
Although they don't function the same way that hashtags do to increase the reach of your post, emojis can help your caption stand out and encourage people to engage with you. When it makes sense for your post and your brand, throw in a relevant emoji or two in your caption.
Similar to hashtags, make sure you know the meaning behind the emojis you're using. Some of them may have other meanings and you need to be aware of that before you use them.
6. Use Mentions
Mentions allow you to tag other Instagram accounts in your caption. This is a great way to give someone a shoutout, credit them for something, connect with them directly, start a conversation, and more.
It can also help increase engagement on your post and help you build relationships on the platform. Building relationships is just one of the ways to build your brand on Instagram and mentions can help get you started.
7. Tag Your Location
One of the options you have on Instagram is to tag your location, or add geotagging, to your post. Depending on your post, a location may not make sense. However, as a local business or if your post is featuring a specific location or landmark, geotagging can help your caption stand out and reach more people.
Instagram may be a highly visual platform, but it's still a social media network that relies on interaction from people. Writing good captions and getting creative with them is one of the essential Instagram marketing tips. Using these tips to write better Instagram captions can help your posts reach more people and encourage more interaction on them.