5 Social Media Trends for 2022
February 17, 2022

By Ashley Orndorff, aka Marketing Geek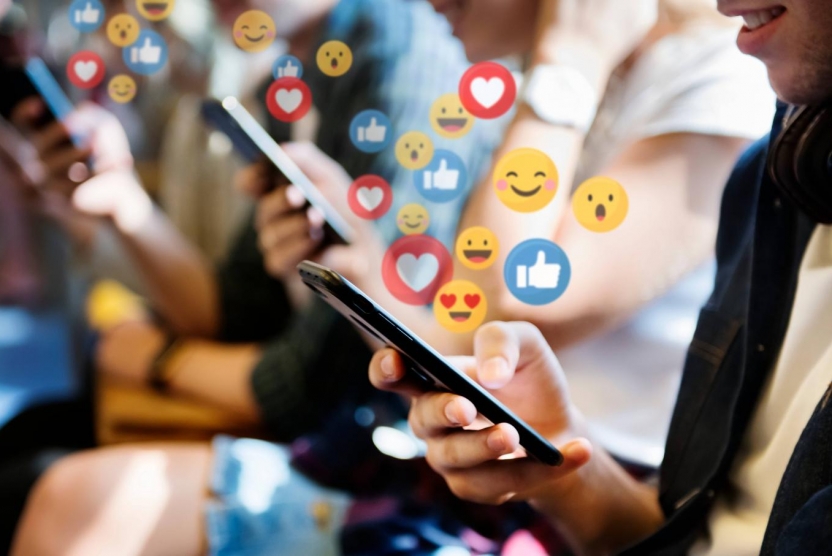 Social media can be a great channel to connect with potential customers and grow your business. Since it's always evolving, it's important to stay aware of trends and implement the ones that make sense for your audience and your business. Here are a few social media trends for 2022 to help you stay current:
1. Customers Making Purchases Within Platforms
Ecommerce and social media have been growing closer and more integrated for a while now. As social media trends continue to grow throughout 2022, we will only see social commerce continue to grow. Customers are already used to shopping on social. Soon enough, they'll be able to complete the purchase on social media as well.
Technology will continue to evolve and develop to allow customers to shop the products they like without needing to leave the platform to complete the purchase. There are plenty of details that still need to be worked out behind the scenes. But, the goal is a seamless experience for the customer from product discovery through to purchase.
2. Using More Social Media for Customer Service
Social media has been a resource for customer service, and has been integral in online reputation management. Using social media for customer service may not be right for your business. But, if your customers are using social media, they're likely to connect with you and reach out to you with feedback.
In this case, it's important for your business to figure out how to use social media for customer service effectively. If your customers are trying to connect and you're not paying attention, then you're not listening to your customers, potentially creating an online reputation management problem, and missing out on valuable insights from your target audience.
3. Collaborating With Creators
Whether you love or hate the concept of influencers, this is one social media trend that isn't going away. Creators, or influencers, who have built a large and loyal following are a great resource for businesses.
When it comes to social media trends, collaborations with creators will continue. However, it will be focused more on niche creators with real, engaged audiences, and on partnerships that make sense.
This could be product features or reviews, Instagram takeovers, live interviews, or actually collaborating to create a useful or fun piece of content, content series, or product that benefits both audiences. Partnering with the right influencers, micro-influencers, and niche creators can help help you build your brand on Instagram.
4. Social Listening Continues to Become Even More Important
With more real-time communication happening on social media and more customer service happening there too, it only makes social listening even more important. You can invest in software to help you do this.
You can also start diving into social listening by simply tracking and receiving alerts for relevant hashtags, topic mentions, brand mentions, etc. that are associated with your business and the things your customers care about.
Social listening alone is not enough. It will give you valuable insights about your target audience and identify conversations happening about your business and relevant topics. But, it is up to you to do something with that information and connect with your customers in meaningful ways. Make sure you are engaging and communicating when needed as well.
5. Live Video Becoming More Popular
Video is one of the most engaging types of content to post on social media. And, when it comes to engagement on certain platforms, it's hard to beat live video. The platforms offering live video often give them a boost of visibility, which can help you reach more people.
On top of that, live video is perfect for engaging with potential customers in real-time. You can host a Live yourself, include other hosts, add other participants to the call, and more. Additionally, you have the option to download the live video once it's done.
Not only does this allow you to share it later, but you can also repurpose video content in a ton of different ways. Images of quotes or stats, roundups, supporting blog posts, short clips, and more are all ways you can make the most of a Live you did.
These are just a few social media trends for 2022 to help you stay current and inspire new elements of your social media strategy. One of the goals of social media is often to drive traffic to your website to help convert potential customers into leads or customers for your business.
If your website doesn't offer a good experience or what they need, they'll just leave. If your website is underperforming or it's been a while since you've updated it, contact us for a meeting of the MINDs. We can talk about your business goals and how to get your website updated and back on track to support them.