7 Common Social Media Marketing Mistakes to Avoid
October 10, 2019

By Ashley Orndorff, aka Marketing Geek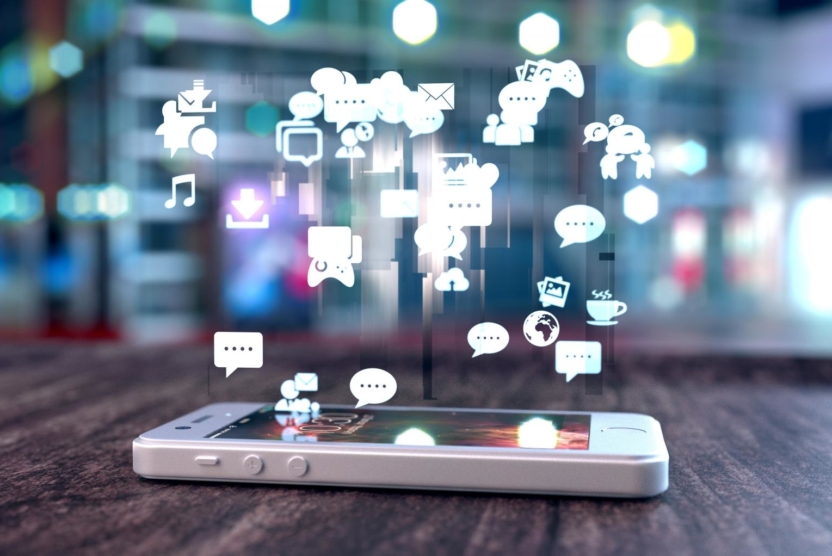 Social media can be a great resource for connecting with potential customers, increasing brand awareness, driving traffic to your website, and more. When done well, social media can help your business grow. When done wrong, it can become a waste of time and resources or even cause a reputation problem. Here are a few common social media marketing mistakes to avoid:
Mistake #1 – Skipping Out on Completing Your Profiles
Every social media profile you claim for your business has the potential to become a branded web property associated with your business. As such, it's important to make sure you take advantage of the potential they offer and fill out your profiles completely once you determine the right social media platforms for your business.
Most of these profiles have areas for your business name, logo, website, company bio, phone number, and more. And, they are all opportunities to make more connections for your brand across the web. When paired with a strong digital marketing strategy, they can help elevate the authority and relevancy of your brand and help make it more competitive in the search engines.
Mistake #2 – Posting Irregularly or Not at All
Because every social media profile you claim is a web property associated with your brand, it can be tempting to claim as many as possible. From a branding standpoint, this can make sense. But, you also don't want to have a lot of "dead" profiles floating around.
Anything you claim should have at least some activity on it now and then. You don't want to spend a ton of resources on a network that isn't a deal for your customers. But, you do want to make sure that people will see some relatively recent activity on a profile if they happen to visit it.
Even if you only post something once a month on the networks that aren't heavily used by your customers, you're making sure that your social profiles show that you are an active, real business. There are a lot of types of content to post on social media, so you should be able to find updates that work for your business and your target audience.
If someone's first experience with your business is a social media profile that hasn't had any activity for several months or even years, they may wonder whether you are still in business or whether there are issues with the business.
Instead of giving potential customers a reason to doubt the stability or legitimacy of your business, make sure they see something happening no matter where they encounter you on the web. Creating an editorial calendar or a content calendar for social media can help you stay on track and keep posts consistent on whatever schedule works for the resources you have available.
Mistake #3 – Focusing on the Wrong Social Network
The more social media profiles you claim for your business, the more time and effort you need to manage them. Even if you're only posting once a month, that can still get out of hand if you're trying to focus on every social media network that will let you create a profile.
Instead of focusing on building a presence on every social media network you can find, focus your efforts on the ones that your current and potential customers are most likely to use. You'll need to know who your target audience is as well as where and how they use social media. If you don't know this, it's worth the research to find out as this is information you'll want to know regardless.
By putting the majority of your energy on social media into the networks your target audience actually uses, you're more likely to see a return on investment for that effort because you're speaking to the audience that matters to your business.
Mistake #4 – Not Having a Plan for Social Media Marketing
One of the common content marketing mistakes is not having a plan and it's also a common social media marketing mistake. Not having a plan or a strategy for social media usually means goals aren't defined, key performance indicators (KPIs) have not been chosen, content hasn't been addressed, and more.
Many times, not having a plan means content isn't posted regularly and no testing or improvement occurs. Oftentimes, no or poor planning causes companies to give up on social media before it can provide results for them. At the same time, it usually doesn't provide results if your efforts are not aligned to a goal or measured with the right metrics to determine success or areas for improvement.
Instead of setting yourself up for failure, take some time to plan out a basic strategy for social media. Figure out what your goal for each platform will be, how you plan to get there, and which metrics you'll track and analyze to measure results and improve. Knowing this will help you better align your content to your goals, figure out what needs to be improved, and consistently tweak your strategy so that it delivers the best possible results for your business.
Mistake #5 – Implementing the Same Strategy Across All Platforms
Each social media network is its own community with its own standards, style, and more. People don't use them all the same, so it's a mistake to use the same strategy across all of them. Instagram and Pinterest are all about images. Images perform well on other networks as well, but the captions you include with those images and the content of those images will likely be different.
You may not be sharing the same images on Instagram as you would on LinkedIn. And, your customer may expect different content on different types of platforms. What performs best on one platform may not perform as well on another.
Differentiating your content and strategy accordingly can help you get the most out of your efforts on each platform. Using the right social media tools for your business can help you keep track of everything and save time as you tweak your strategy for each platform.
Mistake #6 – Only Promoting on Social Media Instead of Engaging and Listening
Another one of the common social media marketing mistakes to avoid is using social media to promote your business – and only to promote your business. You do want to talk about your business, products, services, content, etc. and you do want to have promotional posts. However, it can't be all about you all the time. This is one of the biggest social media etiquette tips for businesses.
Social media is social and it's a community. You need to be listening, engaging in conversations, and contributing value to your potential customers. By all means, make some promotional posts, but make sure you're also offering a balance of other things too in order to become a valuable, trusted resource for the community. Listening and engaging in conversations is even more important if you are using social media for customer service.
Mistake #7 – Ignoring Negative Feedback or Responding Poorly
When you put your business out on the web and start trying to connect with people, you're going to get feedback. Some of it will be good, but you'll get negative feedback too. It's important to be listening and responding proactively to any negative feedback you get. Ignoring it or responding poorly can quickly become a social media fail that creates an online reputation issue for your brand.
Instead, create a social media policy in advance and figure out how to respond to online reviews, both positive and negative. Because negative feedback online from one customer usually represents a similar experience for several more who stayed quiet, you want to be listening, paying attention, and responding to negative feedback while also improving your business processes.
Social media can be a powerful tool for your business, but social media marketing mistakes can seriously hinder your efforts. By avoiding these common social media marketing mistakes, you can help make sure your social media efforts benefit you and don't hurt you.
Oftentimes, social media drives traffic to your website. Is your website helping your business or is it hurting you? If your website isn't converting or hasn't been updated in a few years, it may be time for a refresh or redesign. Contact us for a meeting of the MINDs to talk about how we can help get your website back on track and working for your business!