5 Ways to Grow Your Ecommerce Business
March 11, 2021

By everybody , aka mind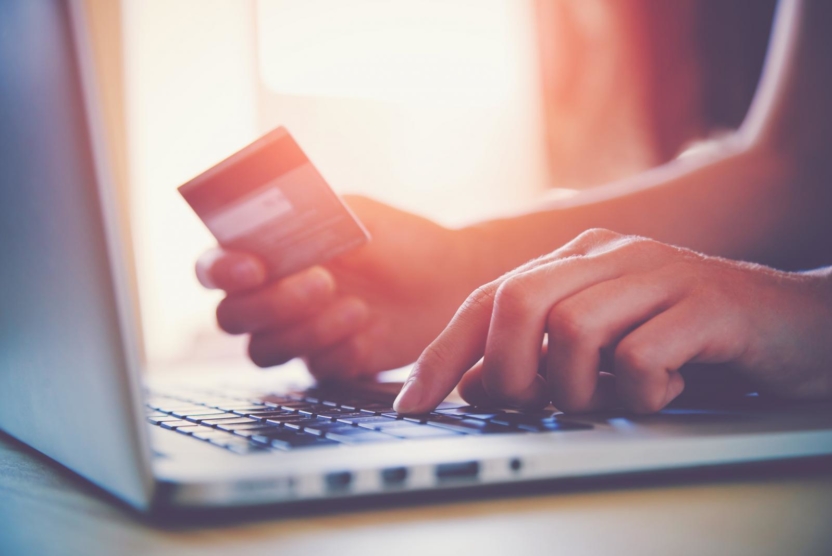 How people shop is a constantly shifting landscape. Because of this, many people are considering starting an ecommerce business or are looking to expand their current business to keep up. Whether you're in the early stages of your entrepreneurial journey or already have an established business, here are a few ways to grow your ecommerce business:
1. Use Social Media Platforms to Your Advantage
While you most likely are investing a majority of your efforts into your site and finding the best ways to get your product into your customers' hands, it's important not to discount the power of social media to help you get to that point. Social media can be a big help as you grow your ecommerce business.
Instagram, Facebook, Pinterest, TikTok, and Snapchat are various platforms you can use to promote your brand and attract new and potential customers. When using social media to promote your business, make sure that you are engaging with your client base and not just advertising. Focusing only on promotion and not listening to or engaging with customers on social media is one of the biggest social media marketing mistakes to avoid.
While it is always beneficial to highlight your product, try to also find ways to get to know your customers and promote discussion while gaining their attention. For example, ask questions or provide advice in your posts to allow for discussion. This gives you the opportunity to understand the overall needs and wants of your customers.
Moreover, many of these social media platforms have evolved to allow for more business development strategies, so make sure to use their tools to your advantage. Using the Instagram shopping tool is a great place to start as it allows a seamless transition from your Instagram page to your website for any interested prospective customers. This is one of the ways to use Instagram marketing tips to reach more potential customers where they are and grow your ecommerce business.
2. Make Sure You Have a User-Friendly Website
Because your entire business is on an online platform, it is imperative that your website is user-friendly on any device and easy to navigate. Making sure your website is mobile-friendly, responsive, and offers clear navigation are just a few user experience tips for a better website.
By ensuring that your prospective customer has a seamless experience, you are more likely to gain their trust and keep them coming back. This is why investing in a custom and compelling website design will help take your e-commerce business to the next level.
Think of your own favorite brands and the places you shop most frequently and consider how you feel when you visit their websites to help determine some ways to improve your own site.
3. Ensure That You Have Safeguards in Place for Both Your Business and Personal Life
When expanding your ecommerce business, try not to overlook the importance of financial planning and stability in your personal life to ensure that you have a safety net if an unexpected circumstance arises. Life can be unpredictable and running your own business can be an even bigger challenge when planning for the future.
This is why it is important to look into ways that you can be secure and protected in your personal life to allow for growth within your business, especially if you are considering making your ecommerce venture a full-time gig. One key consideration if you have dependents that rely on income from your business is to ensure that you have adequate life insurance coverage.
If something were to happen to you, protecting both your personal assets and your business while ensuring your family is financially protected is beneficial. This gives you peace of mind and allows you to invest your energy into building your ecommerce business without having to worry about financially protecting those you love in the future.
4. Find Ways to Entice Potential Customers
If you're in the early stages of promoting your business, finding ways to get your name recognized can be a challenge, especially if you are in a competitive marketplace. This is why you will want to find ways to set yourself apart from competitors and build meaningful relationships with potential clients to acquire new customers.
If you have the ability to do so, consider offering a complementary product with first-time purchases or providing a special discount for certain occasions to gain momentum. Additionally, consider setting up a giveaway initiative through your social media channels to gamify the process and get people talking about your brand.
If you are able to give complimentary samples or products to a targeted group of buyers, it allows them to understand your brand and product offering better while also potentially recommending your services to their contacts. These are some social media marketing ideas for ecommerce that can help grow your business.
Also, remember not to forget about your existing customers and try to find ways to keep them coming back. Strategies like implementing a customer appreciation day, cross-selling related products on the site, or targeted email campaigns for existing customers are all ways that you can promote growth year over year.
5. Provide Excellent Customer Support
While it is always exciting when your business is up and running and you start making money, remember not to overlook the importance of customer support in your day-to-day operations.
Ensuring that you have a system set in place to help customers in all stages of their buying process on your site not only helps them, but can also give you insight into the ways to further enhance the customer experience on your website.
Creating a seamless experience from start to finish is how you can promote more growth, customer retention, and satisfaction. Implementing customer support both in the buying and delivery process will help your business in the long run. Not only does it help increase customer loyalty and referrals, but it also helps you build and maintain a positive online reputation for your business.
Finding ways to efficiently and quickly resolve any potential issues before they escalate will gain your customer's trust and loyalty. Increasing your response times, finding consultative ways to engage with the customer, and using more automated processes are all ways to improve your customer support. With 90% of consumers using online reviews to decide on a purchase, it is evident that customer support and satisfaction are imperative in your growth initiative.
Online shopping is convenient and efficient, which makes the year ahead a great time to capitalize on the opportunity to grow your ecommerce business. With more people wanting to shop in the comfort of their own homes, try to find unique ways to grow your business to promote long-term success.