How to Optimize Your Website for Voice Search
February 2, 2023

By Ashley Orndorff, aka Marketing Geek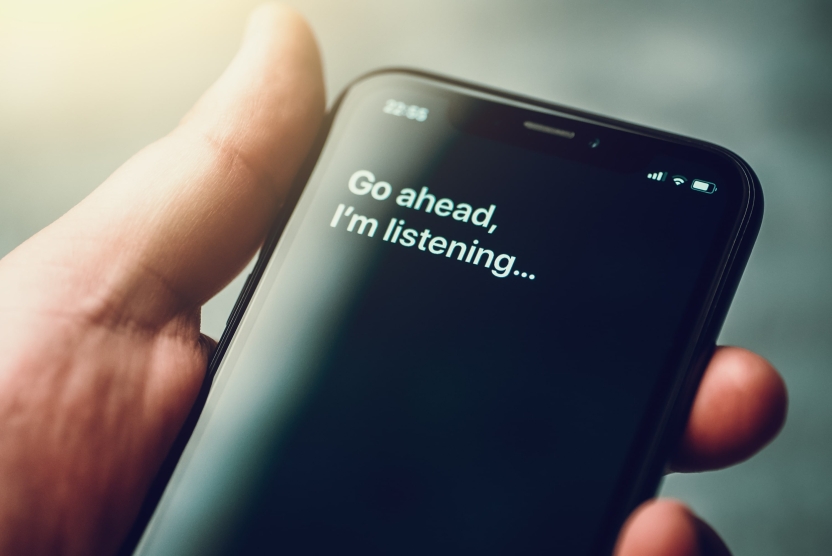 As using voice commands continues to become popular and more robot assistants come into use, voice search also becomes more important. If your customers are using voice search as part of the buying process, then it makes sense to make sure your website and the content you're creating can show up for them in that channel. Here's how to optimize your website for voice search:
1. Focus on Questions
One of the most common uses of voice search is for getting answers to questions. Focusing on questions your customers have is a great way to use data to generate content ideas that you can use to answer questions within your content, create an FAQ section, or build an FAQ page or resource on your website.
You can poll your customers, ask coworkers who interact with customers, and even just do some searches yourself to identify some questions. Keyword research and content research tools are also valuable resources that can provide a lot of insight.
Using these tools and resources can help you identify high-relevant questions you should be answering in general and more specifically for voice search optimization. Answering questions is a great way to build trust with potential customers, build brand authority, and also gives you a great opportunity to be one of the voice search results.
2. Get Specific and Dig Into Long-Tail Keywords
Because voice search is more conversational, people tend to ask complete questions, which can be a bit different from searching using text and is generally more specific, longer, and full of keywords. In addition to focusing on specific questions your target audience is asking, you can also optimize for voice search by getting specific and identifying long-tail keywords that make sense for your business.
Search in general is competitive and the same is true for voice search. If you go too broad and don't answer specific questions or meet search intent for a query, you could be missing out. Choosing the right keywords and making sure you're addressing the longer-tail phrases that make sense can help you grab more of these opportunities from voice search as well as standard search results.
3. Optimize for Featured Snippets
Featured snippets are the highlighted bits of content that appear above the organic search results for some queries. They can range from a sentence or two, a short paragraph, a quote, a short answer, a list of bullet points, etc. Essentially, it's a highlighted result for a query that is taken from a website page and featured at the top of the results.
Not only does a featured snippet give your site more coverage in search engines and can result in more organic traffic, but it can also increase the likelihood that you will be one of the voice search results. Since voice assistants tend to default with reading off the first 2-3 results, optimizing for a better chance of capturing featured snippets can also help you optimize your website for voice search.
4. Use Schema Markup
Schema markup is a type of structured data that helps search engines better understand and process the content and context of your website. There are several types of schema markup available that you can use to help provide semantic context to the content of your website.
Not only can this help improve crawling and indexing, but it can also improve your chances of capturing featured snippets, showing up in the "people also ask" sections, and showing up for voice search. Using structured data, especially FAQ schema on questions and answers you provide, is one of the on-page SEO tips that can also help you optimize your website for voice search.
5. Make Sure Your Website is Mobile-Friendly
Around 40% of internet users in the U.S. use a voice assistant at least monthly, if not more. When talking about voice search, one situation involves robot assistants answering questions or reading out information in response to a query. Another situation involves someone providing a verbal query and a smartphone or other digital assistant pulling up the search results related to that query.
Because of this, it's important for your website to be fast, mobile-friendly, and meet search intent. All of the things your website needs to do to show up in search results are also involved in optimizing for voice search.
6. Improve Local SEO
One of the common uses of voice search is to find restaurants, services, etc. "near me". Local SEO is important to any local business online. Improving your local SEO strategy can help your local business website show up in more relevant searches for people in your service area and it can also help you show up in voice search results.
When done well, making an effort to optimize your website for voice search should not negatively affect overall SEO or other channels. In fact, if you're already following SEO best practices and focusing on meeting search intent, you may already have a strong foundation for voice search. Everything should work together and should help you become more discoverable across channels, especially as language processing and search engine algorithms continue to improve.