How to Measure the Success of a Website Redesign
September 7, 2023

By Ashley Orndorff, aka Marketing Geek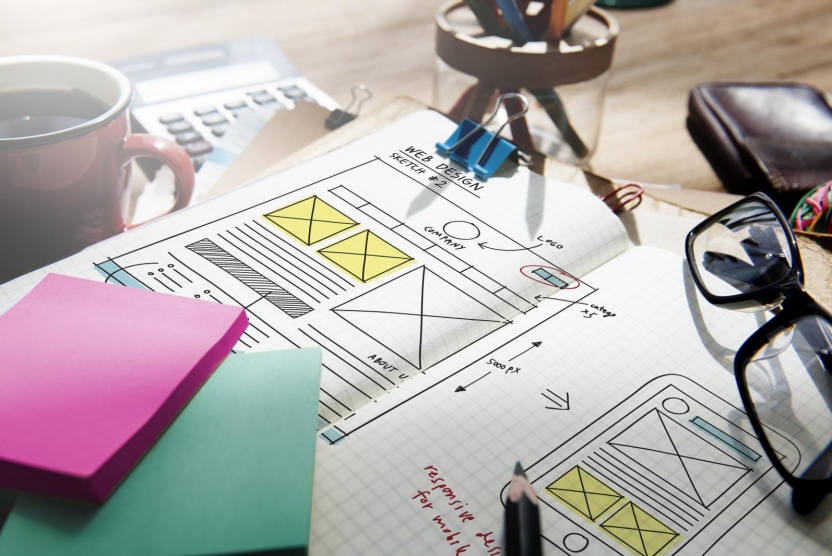 Overhauling your website is an exciting process. A website redesign can help improve the look and function of your website and help your business grow online. But, how do you determine how much it's helping, or if it is even helping at all? Here's how to measure the success of a website redesign:
1. Revisit Your Initial Goals For the Redesign
Ignoring goals or thinking you don't need a strategy are some mistakes businesses make with their website strategy. Before redesigning your website, you should have some idea of goals in mind that you want your new website to accomplish.
If there were functional issues, what were they? If it was related to appearance or user experience, what were those things you had hoped to address with a new website? Whatever the initial goals for the redesign were, it's important to revisit them as you evaluate the new website.
Those goals should have been kept in mind and referenced throughout the redesign process, and it's good to revisit, review, and evaluate them after the new website launches as well. Based on your goals for the redesign, how well is the new website meeting them? This can help you evaluate the hierarchy of topics on a website and measure the success of a website redesign too.
2. Dig Into Analytics
Another way to start measuring the success of a website redesign is to dig into Google Analytics or whatever website analytics you are using to see how traffic and engagement metrics are doing compared to the previous website. Not having anything or never referencing it are common analytics mistakes to avoid.
You may need to wait a bit until you have more data to compare, but this information can help you add numbers and data to your goals for the redesign. If you had hoped to improve your website, improve user experience, and increase traffic to it, monitoring analytics can help you keep an eye on how that is going.
Traffic sources, bounce rates, page load times, engagement metrics per page, and other important website metrics to track can help you evaluate how your new website is performing. With enough data for comparison, you can use these metrics to measure the success of a website redesign and put quantitative numbers to it if needed.
3. Check Leads and Conversions
Web design impacts content marketing, other types of marketing, website performance, and more. In addition to other website metrics, also check into leads and conversions to compare them to your website before the redesign. One of the common goals of a website redesign is to increase traffic and leads to increase revenue over time.
If a website redesign has made your website more valuable and relevant, improved user experience, added content, improved checkout processes, etc., then you should see an increase in leads over time compared to the previous website. Having these numbers can also help you connect your website, the redesign, and more to business revenue.
Aside from overall leads, you also want to determine conversions and conversion rate. If you're seeing an increase in leads, but not in overall conversions in comparison, this could indicate an issue with your sales and closing process, a mismatch in target audience and relevancy, or something else that may need to be addressed.
4. Consider Feedback
Internal and external feedback about your website can be invaluable. Although you don't want to immediately jump to take on every suggestion given to you regarding your website, the feedback you get can help identify areas of improvement.
In many cases, especially in terms of customer feedback, you may only hear feedback from a handful of customers, but that feedback can represent the experiences of many that you just haven't heard from. So, take the feedback you get into account, look into it further, and if it turns out to have merit, take it seriously.
Depending on your business, customer base, partners you have, internal staff, etc., you may be able to gather insightful feedback by simply paying attention and making sure you are noticing that information when it comes in. You can also be proactive and use surveys, focus groups, heat maps, content marketing tools, etc. to get feedback about your website redesign.
5. Look Into Other Relevant Metrics
Other relevant metrics to consider to measure the success of a website redesign will depend on your business. If you have an ecommerce website, there are key metrics every ecommerce business should track, like cart abandonment rate, average order value, customer lifetime value, and more.
These make sense for an ecommerce business and can help provide more information for evaluating a website redesign in that industry, but might not make sense for another business or different website goals. For other companies and goals, blog post conversion, organic traffic, social media referrals, and other content marketing KPIs might be relevant metrics. Other relevant considerations will depend on your specific business, website, and goals.
Make Sure Your Website is Working For Your Business
These are just a few tips for how to measure the success of a website redesign. Aside from anything major and obvious that pops up immediately, it may be hard to determine how helpful or successful a website redesign is until some time has passed.
The best websites change and grow over time as needed, and make iterative improvements. This doesn't mean overhauling things just to change them, but it does mean paying attention and making proactive and necessary improvements that pay off in the long run.
There are many reasons to redesign a website and many signs you need a new website. Sometimes, it's just improving functionality, and sometimes, it's a full and complete redesign. If your website needs some work, we can help get it back on track and performing for your business.