How to Evaluate the Hierarchy of Topics on a Website
September 1, 2022

By everybody , aka mind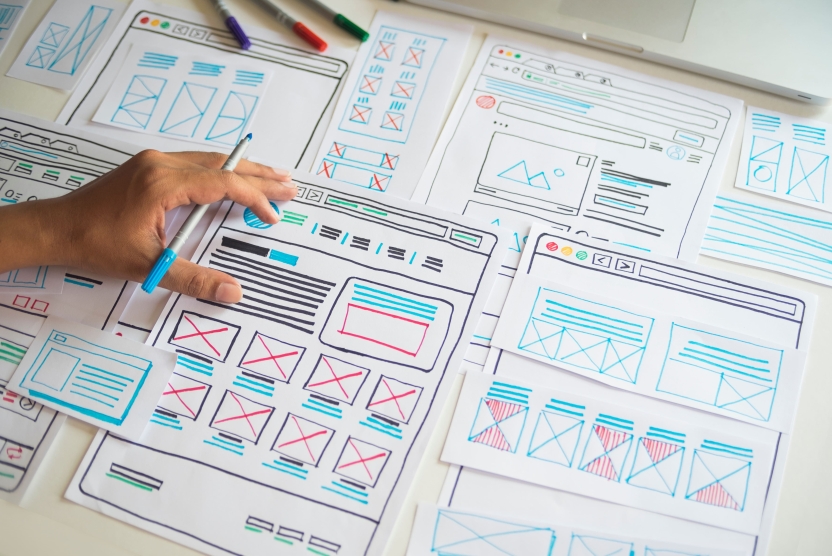 The hierarchy of topics on a website affects the user experience it offers and also has a big effect on SEO. A better hierarchy of topics on your website usually means a better, cleaner, and clearer navigation and an easier browsing experience for your website users. Here's how to evaluate the hierarchy of topics on a website and improve it:
What Exactly is Content Hierarchy?
Content hierarchy refers to the placement of content on a web page as well as how content is organized on a website. With content hierarchy on an individual page, the most crucial information is placed towards the top of the page while the least critical details are at the bottom.
When looking at the content hierarchy for an entire website, the most important pages are included in the navigation while supporting pages are included in sub-navigations or a secondary navigation in addition to strategic internal links that connect related pages.
Poor website design is a leading cause of users bouncing from a website. It was found that 73.1% of users abandon a website owing to a lack of responsive web design or web development while 34.6% depart due to disorganized content.
Websites only have a few seconds to impress users before they click away. Many factors include a decent website structure such as taxonomies, inbound links, footprints, navigating, and schema. Content hierarchy on a website is not just about prioritizing important pages in the web design, but it's also about how the pages of your website relate to each other.
3 Reasons Why Good Content Hierarchy is Important
Three primary factors highlight the significance of the structure of your website:
1. Offer Good User Experience (UX)
To begin, the organizational chart for user experience should be both rational and well-planned. After having a negative experience on a website, 88 percent of customers say they are less inclined to return to that website.
Websites with a good content hierarchy are often straightforward and simple to use. This provides users with a more enjoyable experience devoid of inconveniences. This is why having a clear and easy-to-use navigation is one of the user experience tips for a better website.
2. Implement Search Engine Optimization (SEO)
Search Engine Optimization (SEO) is essential to the success of your business online. And, because user experience is such a big part of SEO best practices, it's important to implement them on your website.
More than one-quarter of SEO experts think that data processing is a new SEO element, and more than one-third think that Google's Core Web Vitals improvement will likely be among the most crucial aspects of an SEO strategy in the near future.
Ensuring that your website has a good layout, is simple for search results to crawl, and is correctly mapped can make it much simpler for your material to be indexed in search engines. You have to be indexed in order to drive traffic to your website from search engines, so this is essential.
3. Avoid Keyword Cannibalization
Keyword cannibalization is when you have multiple pages of your website that overlap a little too much and are competing with each other in the search engines for the same keywords or queries. This is also one of the SEO mistakes to avoid. With intentional planning and a good content hierarchy, you can avoid keyword cannibalization on your website.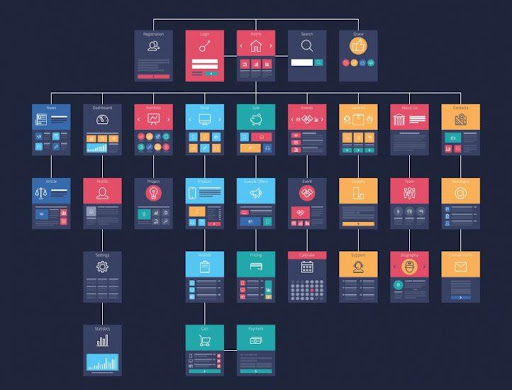 Guide to Building Good Content Hierarchy
Here are some tips on how to evaluate the hierarchy of topics on a website and how to build a good content hierarchy for it:
1. Conduct UX Research
The research of what end users of a product or a system need and desire, followed by applying those learnings to better the conceptual design for goods, services, or software, is referred to as user experience research or UX research.
The area of emphasis for UX research might result in the study being conducted in various formats. For product teams and for marketing departments, it can involve evaluating brand identities and communications before the launch of goods. This can help you avoid some common product launch mistakes and also get valuable insights you can use for your website.
Also, when doing user experience research, you can discover the intentions, actions, and demands of customers via analysis and observations of how users carry out certain activities. This is done to improve the user experience and is invaluable information for your website design and content hierarchy.
Studies on user experience (UX) can also include working with individuals directly via UX testing sessions, which include watching users remotely through digital technologies, conducting surveys to obtain user input, and using a variety of other approaches.
Because people have different ways of seeing the world, each user creates a unique mental model. For this reason, product designers need to put the behaviors of users front and center when designing new software or hardware.
2. Plan Your Website Structure
Developing the structure of your website is essential to your overall success. It makes sense first to select your subject clusters, and then choose your pillar page for each cluster. Only then should you go on to planning the material that will support those pillar pages.
Your pillars are the pages at the top of your content hierarchy that handle the subject at hand. It would help if you thought about how to cover a broader subject inside the page while you are developing the pillar pages for your website.
This opens the possibility of expanding upon the particulars in supporting content included inside the relevant topic cluster. Consider these more in-depth pages that address particular queries concerning the overall subject matter.
Those web pages should then link to the primary foundation page; doing so will assist in developing a firm comprehension of how your material is related.
3. Incorporate Schema Markup
Try using data sets if you want to bring the architecture of your website up to the next level. Tags, JSON coding, and rich information developed specifically for and recognized by search results are examples of structured data.
Since 2014, Google has strongly suggested the use of structured data. It is possible for it to significantly boost website exposure; with some websites claiming a rise in rich organic reach of up to 400 percent.
Beginning with schema markup is the best place to begin if you want to get the most value for your money. In comparison to JSON, this can be done with little effort, and several schema markup instructions are available to get you going.
4. Maintain a Shallow Navigational Depth
It does not matter what sort of website you run; consumers should be able to locate the information they want with the fewest number of clicks feasible. According to John Mueller, an employee at Google, the URL structure is less important for search optimization than the click depth. As a general rule, the more clicks it takes to reach a page on your website, the less important or prioritized it seems.
5. Zero-In On Your Goals
Before you start making changes to the structure of your website, you should first be clear on the goals you have set for yourself. Determine how your website integrates with the larger geography of your industry, how an architecture update might boost your SEO, and other important components that help expand your company.
6. Elaborate On Your Project Scope
Defining the scope and size of the task is necessary before you can go on to the development stage of building the website's structure.
Do you intend to revamp an older website, reorganize a catalog on your current website, or are you making preparations to build a brand-new website in the near future?
There are many signs you need a new website, but in some cases, a refresh or a reorganization is all that is needed. The scale of the project will determine your strategy, and it will also help you get a greater understanding of the resources you'll need to devote to completing the task.
Redesigning the architecture of a website can be one component of a larger strategy to migrate a website. If this is the case, you will need to be ready to handle the myriad of logistical and technological challenges that accompany moving a website, including avoiding common website migration mistakes.
7. Learn to Incorporate Visual Hierarchy
When discussing content hierarchy, it's not only about words. Everything from photos and videos to logos and alerts is included to pique the reader's interest. Your call to action (CTA) or a graphic that highlights your main point can benefit from the use of visuals to draw the reader's eye and increase the likelihood that they will read the rest of your piece.
Although the psychology behind good graphic design adds a layer of complexity to visual hierarchy, there are certain straightforward guidelines you can follow:
Your most prominent headlines and pictures should be reserved for your vital messages.
Use visuals and color to draw the reader's attention and provide emphasis.
Use fonts effectively in website design to assist with content hierarchy on a page.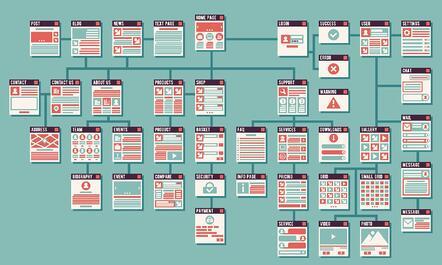 Have a Solid Game Plan
Because of its effect on user experience and search engine optimization, website architecture is critical to attracting visitors and achieving success online. Building a website structure with a content hierarchy optimized for search engines takes time, effort, and careful consideration.
What matters most is that the framework you choose serves both you and your intended readers. Users, search engine optimization, and market research should all be considered when you evaluate the hierarchy of topics on a website and decide on a structure.