7 Benefits of Call Tracking
March 30, 2023

By Karen Layman, aka Karen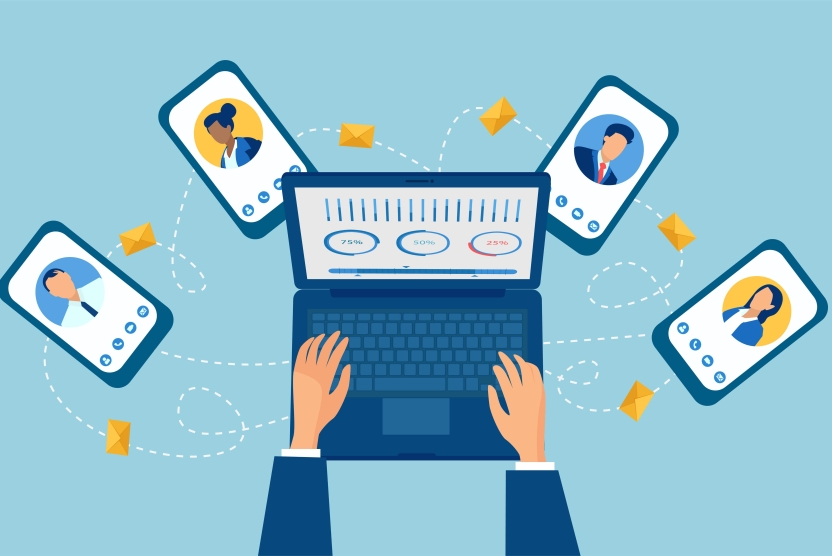 Call tracking has long been a part of marketing strategies. Since so many consumers are converting from calling businesses, it's important to track and analyze these phone calls. So if you've been wondering if using call tracking is worth it for your business, here are a few benefits of call tracking to consider:
What is Call Tracking?
Call tracking is a software-based performance technique that assigns a unique phone number to a specific marketing campaign, product, or even region. It helps pull helpful data from conversations with current customers as well as potential customers. This allows marketers to analyze the effectiveness of a campaign, as well as analyze leads.
7 Benefits of Call Tracking
There are some benefits to using call tracking for your small business marketing strategies. Here are just a few benefits call tracking offers:
1. Better Customer Support
Many small businesses have a reputation for good customer support. Small businesses often go out of their way to satisfy customers' needs. Utilizing call tracking can help improve customer support even more.
Call tracking software often comes with technologies like call recording and automation. These features allow small businesses to more effectively route calls, reduce waiting time, and maximize the quality of conversations with employees. It's a great way to improve your response time for customer service.
2. More Business Agility
Call tracking is helpful to your business because it allows you to analyze as well as handle a large number of calls. Investing in call-tracking software can help you adapt faster to a higher influx of calls.
3. Improved Marketing Strategy
Call tracking is a very helpful marketing strategy. It's helpful because it allows you to see the whole picture when it comes to your marketing. It can help generate more calls, analyze data, help better allocate resources, and increase traffic flow. It can also help you track and evaluate print marketing. These benefits also will help you plan future marketing campaigns much more efficiently and wisely.
4. Tracks Keywords
One of the best SEO best practices is knowing what keywords bring the most traffic to your website. Call tracking software can help you see which keywords are driving people to your site. Then, you can better tailor your SEO to keep bringing more traffic using the right keywords. Keyword research is important and should be a large part of your marketing strategy.
5. Records Length of Call
Another important benefit of call tracking is that this software can record the length of calls taken at your business. Longer calls can mean a higher conversion rate. Take note of which marketing campaigns correlate with longer phone calls and use that information to build stronger strategies.
6. Tracks Number of Calls
Knowing how many calls you receive is helpful in analyzing marketing campaigns. You can also track the location of calls and when calls are coming in. This data is beneficial to building better strategies and campaigns.
Knowing where your calls originate from lets you know if you're reaching your target demographic. It can also be helpful to know what time is most effective for reaching potential customers. This is an important part of identifying your customer journey and will help strengthen your marketing strategies.
7. Analyzes Call Scoring
Call scoring used to be reserved for big brands, but it's now much more accessible. It's important to marketers because it helps them understand the quality of a call. Call scoring can help you or your marketing team better equip employees to have higher-quality conversations with customers and potential customers.
These are just a few benefits of call tracking. Keeping track of calls and analyzing them will offer you insight into how your marketing efforts and campaigns are performing.