How Toxic Backlinks Hurt Your SEO
November 3, 2022

By everybody , aka mind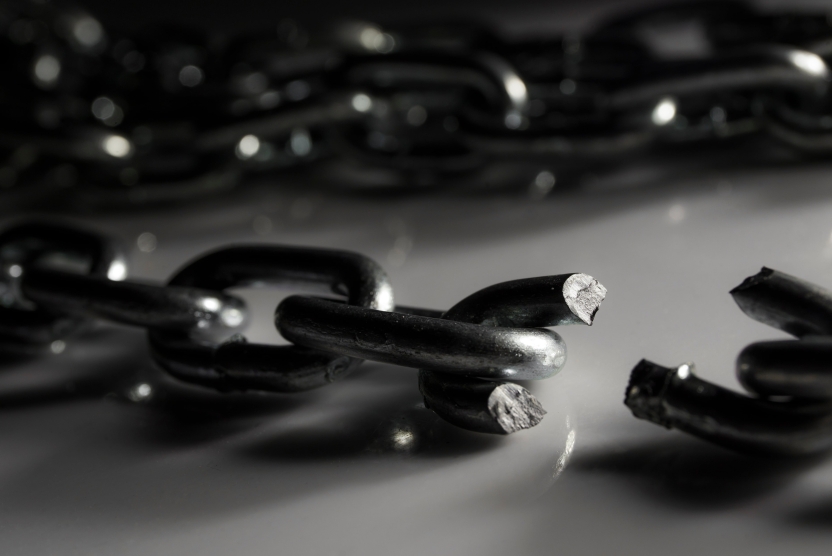 When another website links to yours, that's called a backlink. When it comes to SEO, backlinks are like a stamp of approval for the value of your content. When other websites link to yours, it increases the authority of your website in search engines, thus increasing your visibility for the topics to which those other websites link. However, there are good and bad backlinks. Bad backlinks are often called toxic backlinks, and they are harmful to your search engine ranking. Here's what to know about backlinks and how toxic backlinks hurt your SEO:
Why Are Backlinks Important?
SEO is a vital aspect of digital marketing. Furthermore, it is essential for any business growth strategy. Off-site SEO relies heavily on backlinks, and to acquire more backlinks for your website, you need to put effort into activities that earn links back to your site. Link building, however, is not simple.
With many good backlinks, your website will receive more traffic, credibility, and visitors. Additionally, with organic links from trusted websites, your website will rank higher in search results. Moreover, they help you increase your traffic and strengthen your overall brand reputation on the web.
That being said, while the majority of inbound links you will get will be beneficial, you will come across a few that will be downright harmful. Rankings might take a hit if you have a lot of bad links.
Exactly What Constitutes a "Toxic Link"?
When it comes to search engine rankings, a "toxic" link is one that might potentially hurt your site. When it comes to the definition of bad links and whether or not they may genuinely affect your rankings, SEO professionals aren't always in agreement.
Some people argue that any link that may be seen as "unnatural," according to Google's guidelines on link schemes, is toxic and could harm your site's rankings. Others use the term to refer to a specific kind of spammy link that Google claims its algorithms are able to detect and discard. Additionally, some people believe that broken links are toxic as well, but that is debatable.
Why Are Toxic Backlinks Bad for SEO?
Toxic backlinks are detrimental to SEO because they contribute nothing to optimization. They can even make optimization worse in some cases and even negatively affect the user experience of your website.
Toxic backlinks are typically those that are unrelated to the content to/from which they are linked, do not appear natural, or come from a low-quality website. Toxic links have emerged as a result of people attempting to artificially inflate the number of backlinks on their websites in order to appear more credible.
Common methods that produce toxic links are:
Using link farms
Schemes for establishing mutually beneficial links
Unethical search engine optimization practices (strategies that go against Google Search Essentials guidelines, previously Google Webmaster Guidelines)
When it comes to links and SEO, building a strong backlink profile is not easy, which is why some people resort to unethical or dangerous shortcuts. That is why it's important to know that this will take time when we are talking about building backlinks. Taking a slower approach and focusing on doing things worthy of earning links is going to pay off in the long run.
How To Fix Toxic Backlinks
If you think there are toxic backlinks pointing to your website that could cause issues, it's important to fix the situation. Here's how to fix toxic backlinks:
1. Find the Toxic Links
Removing toxic links begins with finding where they are. To do this, you must navigate to the "Links Report" part of Google Search Console and then the "Top Connecting Sites" subsection. Here you'll be able to examine each website linked to yours carefully. Alternatively, you may automatically use an SEO auditing tool, like Screaming Frog, SEMrush, Ahrefs, Moz, etc., to do this task.
2. Compile a Checklist of Links to the Address
Next, you should compile a list of all the spammy links you found after scanning your site's backlink profile. You can create this list using tools such as Excel or Google Sheets. No matter what you choose, the important thing is to have all the information in one place you can reference.
3. Get in Touch With the Site's Creator
Once you've discovered every one of your site's harmful inbound links, you should contact the site's administrator and politely request that they remove any links that you deem toxic. There's no need to explain why you want the link removed to the site's owner.
Most website owners will remove the links as soon as you request them. However, in some cases, they may be hesitant. In these cases, you could report these websites or find another way to get the link removed from that website. If this doesn't work and you are concerned about the effects of these links, you can disavow links in Google Search Console.
How to Avoid Toxic Backlinks
Avoiding spammy link practices is one of the top ways to avoid toxic backlinks; don't take shortcuts that go against best practices and don't work with people who do. You should check the links to your site monthly with a good backlink checker tool. This may aid in the early detection of hazardous backlinks and will allow you to remove them before any damage is done.
Furthermore, don't let yourself be fooled by sites that will publish your guest post without any rules. Make sure that the websites you wish to post your link to are reputable and have some standards. These sites will not host any random links. For this reason, if you come across a website that promises to link to your website with no questions asked, that should raise a red flag.
Knowing how to identify toxic backlinks and how toxic backlinks hurt your SEO, you can avoid unnecessary headaches in the future. A solid backlink strategy takes time to create and follows SEO best practices; it is well worth the effort if you're serious about seeing results.