5 Reasons You Need a Content Strategy
September 29, 2022

By Karen Layman, aka Karen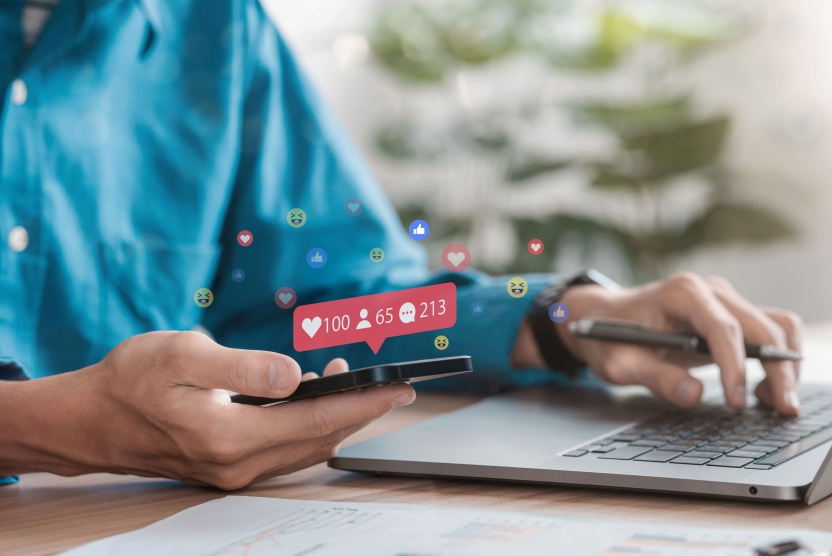 If you use social media for your business, blog for your business, etc., you might be wondering if you need to build a content strategy. A content strategy is your master plan of content and helps you save time as you approach content marketing. Here's why you need a content strategy.
1. It Helps Achieve Goals
Any marketing you do should help get you closer to your goals, but without a strategy in place, you may be wasting time and effort. A content strategy helps you define and set marketing goals, allowing you to save time in the long run. You can plan out your content in advance, which means your team is all on the same page and can work towards your marketing goals.
Once you have a strategy, using an editorial calendar is a great way to keep everyone on the same page. This way, everyone knows what and when to post, and what goal this content is working towards.
2. A Content Strategy Benefits Your Marketing Team
Without a content strategy in place, many marketing teams feel disconnected. A content strategy ensures everyone is on the same page and working towards the same goals. It tells everyone what goals need to be met, what to create content for, and who will do it.
This will make your team more efficient, since less time will be spent on coming up with ideas at the moment. Having content planned out in advance is one of the things businesses should be doing on social media and can help with other marketing efforts as well.
3. It Builds an Audience
On social media, you want your content to engage with followers and customers. But you also don't want a massive audience, either. This often creates a lot of unengaged followers. Instead, you want an audience of followers who genuinely want to be engaged with your content. You want interested and invested followers.
Building a content strategy helps define your target audience and how to best connect with them. This way, you can create long-term content that keeps your audience interested and excited to see what you share next. It's also invaluable insight when you are business blogging, creating content for your website, brainstorming email marketing campaigns, and more.
4. A Content Strategy Benefits Your SEO
SEO can be a complex process with lots of strategies coming together to help businesses succeed online. SEO best practices require relevant and useful content for readers. Long-term content is written with a very specific audience in mind, which means a higher likelihood of targeting the right readers. This also allows thorough keyword research for your content, which is much easier with a long-term strategy rather than a short-term one.
5. It Helps Track Your Progress
Tracking the process of content is helpful because it helps you assess what is working and what is not working. Your short and long-term goals help you gauge if your strategy is working. A good content strategy will lay out guidelines for measuring success.
It should help you track and analyze data in order to determine if your strategy is effective or not. This will also help you avoid the content marketing mistakes of not setting goals or measuring progress.
These are just a few reasons why you need a content strategy. A solid content strategy will help your business thrive, keep everyone on the same page, and save you time and resources!