6 Things Your Business Should Be Doing on Social Media
September 16, 2021

By everybody , aka mind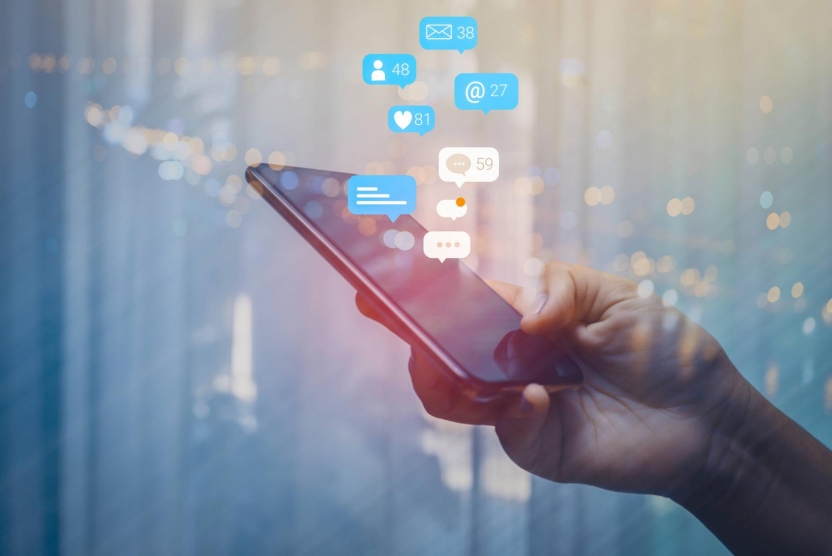 As social media continues to be a viable form of marketing, many companies struggle to build fruitful platforms and form relationships with customers. It may feel unnerving to wade into the waters of social media marketing, but it's worth the effort. Here are a few things your business should be doing on social media to see social media growth:
1. Engage With Your Followers
Social media platforms exist to build connections between people, and brands are no exception. Choosing the right social media platform for your business can help you connect with current and potential customers. Connections built online lead to more sales and better relationships with customers.
Luckily, a large part of relationship-building is completely free! There's no need for purchasing followers or even a large marketing budget. However, it requires time and effort. But, if you invest in this aspect of social media, you will see growth.
Start by dedicating a block of time, like 5-10 minutes a day, to engage with people on your social media platforms. Thank customers who purchased items from your business. Answer questions they may leave in the comments. Use social listening to keep track of conversations, relevant topics to your business, and more.
Search through your local hashtags, such as #LancasterCity or #LancasterCounty for this area, and leave engaging comments on posts you find. Respond to or share customers' Instagram stories about your business or product to build a relationship.
These actions help foster an online community in a tangible way. Plus, they can help improve social media engagement and increase the reach of your posts. In turn, this will help increase your following over time and allow you to connect with more potential customers in even more meaningful ways.
2. Respond to Your DMs
Part of interacting with your followers is responding to comments, but also remember to check your direct messages! Ignoring these messages speaks volumes. It tells your customers you don't value their input.
Any time you're working with your social media marketing, budget a block of time to check your direct messages. You might be missing positive or negative feedback or important questions if you don't. Making sure you respond and are showing your customers that you are listening is the foundation of good online reputation management.
3. Edit Your Photos
Another one of the things your business should be doing on social media is taking the time to edit your photos. They say a picture is worth a thousand words. Your photos are what customers are going to see and remember. It's important to have aesthetically pleasing photography on your social media platforms.
Learn the basics of photography, even if all you have is your smartphone. Make sure your images are level, use natural light when possible, and take advantage of the editing tools your phone offers.
Taking these small steps greatly enhances your photography. If you're not comfortable taking your own photos, consider hiring a professional photographer. They can come in a few times a year to shoot images for you to use on social media.
Or, maybe there's an intern or someone else at your place of business who enjoys photography. Don't forget to add all the photos to a cloud service, such as Google Drive or Dropbox, so everyone at your company can access them and use them when needed.
4. Plan Out Content
It may sound daunting to build a social media calendar, but there are many benefits to planning out your content. Planning out in advance can save time and help you stay organized. With the right tools in place, social media will not feel as overwhelming and will help grow your platform.
When you plan out your social media content in advance, it helps you divide out your resources efficiently. Using a calendar can also function as a taskmaster for individual team members. At any given point, a team member can check the calendar to see when they need to share posts or when they need to analyze previous posts.
Planning ahead allows you and your team to save time on research for content. It will be clear on the calendar how much time is needed to prepare so there will be no last-minute haphazard content creation.
Perhaps the biggest advantage to keeping a calendar of social media content is organization. With everything on a calendar, all content is organized and available to look at. It also offers an easy way to view past content you published. Keeping a formal record of posts gives you a snapshot of topics so that you can create innovative content.
Having a content calendar allows you to organize content based on different platforms, like Facebook, LinkedIn, or Twitter. This makes it easy to track posts, identify trends, look at what types of content get the most engagement, and also do a quick social media audit to continue improving your strategy.
5. Remember a Call to Action
Want your followers to interact with your content? Use a call to action in each post! At the beginning or end of your post, clearly and simply tell the audience what you want them to do. This could look like asking them to answer a question, share the post, enter a giveaway, or share their opinion. Ask them if they prefer cats or dogs.
When you tell them to visit your website, be sure to include the link in an easy-to-find place. If you want them to go to a specific part of the website, be sure to include the direct link. Make it as easy as possible for customers to take the next step!
6. Create a Social Media Policy
To avoid major mistakes in social media marketing and management, be sure to have a solid social media policy in place. Clear guidelines will ensure healthy habits when using your platforms; no matter who in your business is managing them.
These are just a few things your business should be doing on social media. Social media is an asset to your company. Use it well and you will see results. You can even implement these strategies and others to drive traffic to your website and help your online presence thrive and grow.