3 Types of Rebranding
November 16, 2023

By Karen Layman, aka Karen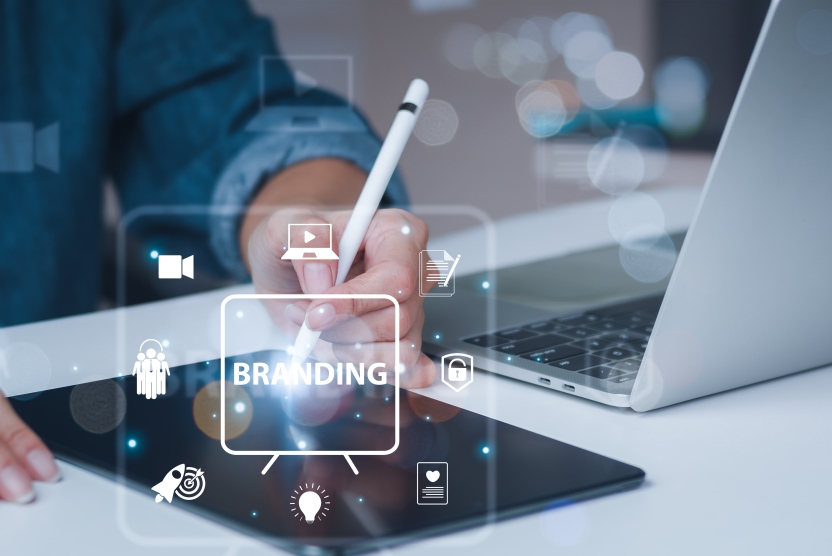 If you're thinking of rebranding, you need to know what different types of rebranding there are. Knowing these different types will help you make the best decision for you or your company. Here are the different types of rebranding you should be aware of:
What is Rebranding?
Your brand matters to your business and goes beyond a logo and slogan. It dictates the tone of your communication, your company's culture, and the experience you offer current and potential customers. Rebranding happens when a brand or company decides it needs to rethink those components, which results in a new identity for customers and a new marketing strategy.
3 Common Reasons for Rebranding
Rebranding can be a risk for a business so rebranding should be done only after some careful thought. Businesses may rebrand for a few different reasons. Some of these reasons are necessary while others may not be done for the right reasons. Here are some common reasons for rebranding:
1. Change of Target Audience or Location
Sometimes a business's target audience changes. This happens for a variety of reasons such as new products or prices and if this happens, your brand needs to match your new customer profile. If you're struggling to define your target audience, it can be helpful to identify your customer journey.
If your service area drastically changes, you will probably need a rebrand. This new audience may not identify with your logo or messaging. You will also need to think about rebranding if you expand outside of your general location or if you expand internationally.
2. A New Mission Statement or Philosophy
A brand should be guided and directed by its philosophy or mission statement. If your brand's mission statement changes, you may want to think about a rebrand. However, this may not need to be a full rebranding and may only require a moderate amount of work.
3. Boredom
Sometimes a business rebrands out of boredom. A business might be unhappy with its logo or catchphrase. However, if you want a rebrand out of boredom, you might want to reconsider. Your customer base might actually really love your slogan or logo and may complain when it changes. To gauge your customers' reaction, it might be helpful to employ some social listening.
If you still desire a new logo because it doesn't reflect your brand in the way you feel it should, it might be time to change or even simply refresh it. Growing with your brand and accepting necessary changes is one of the useful logo design tips to follow if you are considering a new or updated logo.
What are the Most Popular Types of Rebranding in Marketing?
There are three main rebranding types in marketing: brand merger, brand refresh, and full rebranding. These types are each needed for different reasons and require different levels of work. Here are the most popular types of rebranding in marketing:
1. Brand Merger or Acquisition
Sometimes two companies merge or one company takes over another in an acquisition. Whatever the circumstances, brands are coming together and the newly merged company needs to rebrand to build trust and combat confusion.
Mergers are ideal when the two different brands are somewhat cohesive and can come together a little easier. In other cases, a full rebrand might be a better option. However, a full rebrand can take a lot of time and effort so keep that in mind if you decide to go in that direction.
2. Brand Refresh
Sometimes, brand refreshes are a necessary part of business growth. These brand refreshes can include a new website with a new or updated logo or mission statement. A brand refresh is much less labor-intensive than a full rebrand.
If a new website is part of your rebranding, be sure to pick the right web designer. It can be overwhelming to find the right fit and it might be hard knowing what to look for in a web designer. This web designer should be someone who listens to you, has a comprehensive team and live portfolio, as well as the right experience. These qualifications can help you get the best website for your business.
3. Full Rebrand
A full rebrand can be very labor-intensive. It's a project that you need to be certain is the right move for your company. Some of the signs it's time to rebrand include outgrowing your brand, company ownership, or your marketing strategy significantly changes in direction.
A full brand requires brand new everything – name, logo, website, and identity. This full rebrand should only be done when it's unavoidable. This might be when you're having trouble connecting with your target audience for your industry shifts.
These are the most popular types of rebranding. A rebranding can take a lot of work and you want it to be successful! If you're looking for a logo or website redesign, contact MIND to get started. Our experience in web design and print design can ensure you end up with a logo or website that represents your brand well and looks great!