by Marqeteer on

Wednesday, August 3, 2011
There's a great lesson of business to be learned on exit 137 in Salem, Virginia on Interstate Highway 81.
It's hard to believe, but if you're willing to drive a half-mile extra you can save 30-cents per gallon on gas. Yep.
The Exxon and BP stations located just off the exit are typically 25 to 30 cents per gallon more than the Go-Mart located only a half mile further down the road. My parents alerted me to this as they have taken advantage of the savings for years.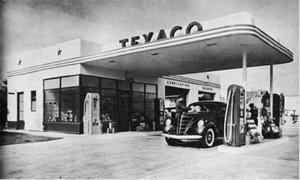 When you first see this for yourself, your first thought is "No way. That can't be right." Doubt creeps in because we want to trust what we're told. What we find out is that there's much more flexibility on gas prices in any given area than we ever realized, which raises the question of just how arbitrary all pricing of all products and services are.
Admittedly that's going to one extreme, but think about it for a moment. It's these kinds of everyday experiences that shape our beliefs and attitudes that ultimately affect and determine our decision making process. If our everyday experiences include doubt and unexplainable discrepancies such as this gas station example, then our brain is being trained to not trust what is put in front of us.
In your web development and web design efforts, content is king. How transparent you are on your website and in your overall marketing presence is more important than ever. Ask yourself these questions:
How are such price discrepancies justified? How do you justify what you charge for your product or service?
How much are you questioned about the price of your product or service and how prepared are you to answer?
How much of your answer is defensive as opposed to being focused on the value to your customer?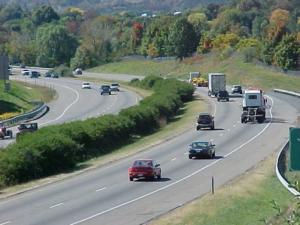 The Exxon and BP stations on this exit are charging 25 to 30 cents per gallon more for their gas for one simple reason…they CAN. They're the first stations travelers see when they get off that exit and most travelers will stop at one of them to get gas because it's convenient…not realizing that only a half-mile away is significant savings. However, think of how those travelers feel when they eventually find out about the Go-Mart and the price difference.
How will those travelers feel about Exxon and BP?
It's amazing what a big difference a little more effort can make on both sides of the equation.
Keep your content consumer focused and full of truly valid info. Give truly helpful information on your site where a visitor will go away with new useful information. It's through this kind of content that you build inherent value with visitors and ultimately lead to a better understanding of cost with the consumer.
In closing this, ask yourself "If one of my clients found someone offering the same product/service as me at a lower price, why would that client sincerely be compelled to stick with me?"
Related Posts:
Mark Boyd+ is our writer and marketing pro! Feel free to hit him up on Twitter @marqeteer Or leave him a message here! Mark likes to play guitar and is currently researching keyword stuffing in song lyrics.