10 Reasons Why We Recommend WordPress to Our Clients
June 15, 2017

By Ashley Orndorff, aka Marketing Geek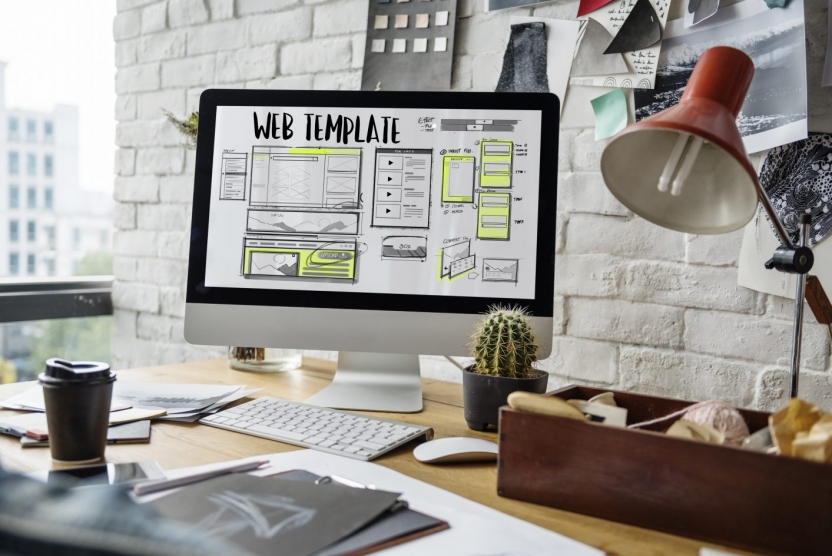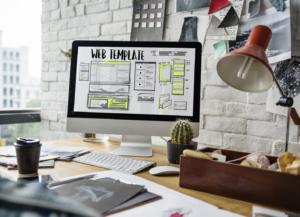 As a business owner or website manager for a business, you may be wondering what WordPress can do for you and why you should consider using it.
We're big fans of WordPress here at MIND. Although every business is different, we have yet to find a more comprehensive, or better-suited, platform for our clients than WordPress.
Here are ten big reasons why we recommend WordPress:
1. WordPress is a versatile and customizable CMS.
When it comes to a Content Management System (CMS), WordPress is one of the most versatile and customizable. Present your service pages the way you want to, add a blog, create a photo and/or video gallery, offer visitors an interactive learning center, and more – the possibilities are endless.
With good designers and developers on your side, you can get a WordPress-powered website that truly represents your business and is customized to fit your specific needs.
Check out our portfolio to see a few examples!
2. Our clients can take more ownership of their website and manage it easier with WordPress.
When clients come to us with website troubles, one of the biggest complaints is that their website is difficult to manage. They find themselves stuck with the website they received and unable to make changes or post updates without the help of a developer.
That's a frustrating situation!
It's your website, it should belong to you – no strings attached.
You shouldn't have to have a computer science degree and 3+ years of development experience to make a small change on your own website.
WordPress has a user-friendly, easy-to-use administration portal. With WordPress on your side, you'll be able to maintain more ownership over your website and make many changes to content on your own.
Plus, with the smaller changes out of the way, the developers you're working with will have more time to help you with other updates. Your business will continue to grow, and your website should grow with it.
With WordPress on your side, and a partner interested in doing what's right for your business, your website will continue to evolve and grow with you.
3. Websites built on WordPress tend to have lower setup and maintenance costs.
Because WordPress is easy to use and manage, it also tends to have lower setup and maintenance costs associated with it.
This is not to say that WordPress websites are cheap.
Compared to costs associated with other platforms, a website developed on WordPress can cost less, but a lot goes into a website's cost. The functions that will need to be built into the site, the level of customization needed, and several other factors all affect a website's cost.
A website built on WordPress will tend to cost less initially. They also provide more savings over time compared to what the same website would cost if it were built on a different platform.
4. WordPress has all the tools to be SEO friendly.
Compared to other platforms, and depending on how it's set up, WordPress is relatively SEO friendly and responsive out of the box. It's not perfect, but you're certainly starting on a much better foundation than many other platforms.
Plus, there are several WordPress plugins to help you ensure your website and its content is as friendly to users – and search engines – as possible. Our personal favorite is Yoast SEO.
5. With WordPress, you can easily integrate with almost any service or application.
Approximately 75 million websites are currently powered by WordPress. With a platform this popular, integration with your other services or applications tends to be easier than with other platforms.
This means you can truly make your website the hub for your business online. You can integrate your email marketing service, hook into your social media profiles, connect your website forms to your Customer/Contact Relationship Management (CRM) system, and more.
With WordPress backing you up, your website will not be a separate entity from the rest of your business activities. Instead, it will be an integral part of how your business functions, and also how it succeeds.
6. As an open source platform, WordPress is always improving.
WordPress is an open-source platform. This means it has a large community of designers and developers who are inspired and motivated to constantly make it better.
With technology evolving, it is imperative that your website platform evolves to keep up with the changes.
WordPress does that.
7. A huge WordPress community means there are tons of useful resources.
Another advantage of a popular open-source platform is the huge community that comes with it. In addition to tons of improvements, you also have access to even more useful resources.
So, if you find yourself stuck and need to troubleshoot, there are plenty of articles, guides, tutorials, and people to help you out.
8. Safety and security features are built into WordPress.
Safety and security on the internet is a serious undertaking. A lifetime of solid security decisions can be flushed down the drain with one vulnerability.
You have to be constantly monitoring and reviewing your security measures. Hackers don't stop changing their methods and evolving – neither should your security.
Thankfully, with user roles, password verifications, and various other features, WordPress is built with security in mind. To help your site stay safe and ahead of the curve, we also recommend using a plugin like Sucuri.
9. WordPress offers a robust eCommerce solution.
WooCommerce is the premiere eCommerce plugin for WordPress. It launched in September of 2011 and approximately 41% of eCommerce websites across the internet currently use it.
It is designed for both small and large online merchants using WordPress. The base product is free and many paid add-on and premium features are available.
So, much like WordPress, you can customize the WooCommerce platform to get the online shopping cart your business needs. Then, you can rest easy knowing it will integrate seamlessly with your WordPress website.
10. Because WordPress is such a popular platform, it cooperates with almost every server.
With WordPress powering 75 million websites, hosting providers cannot afford to slack off when it comes to WordPress hosting services. This means you aren't locked into a specific hosting provider.
You can shop around to find the perfect hosting partner for you. Plus, if you need to switch hosting providers in the future, the process tends to be easier with a WordPress site than with other platforms.
We recommend WordPress to our clients for these reasons and more. It's a platform that makes day-to-day management easy, remains a cost-effective solution, and offers endless opportunities for growth.
If you have any questions about how WordPress can benefit your business, contact MIND today!