4 Digital Marketing Trends to Watch in 2019
January 10, 2019

By Ashley Orndorff, aka Marketing Geek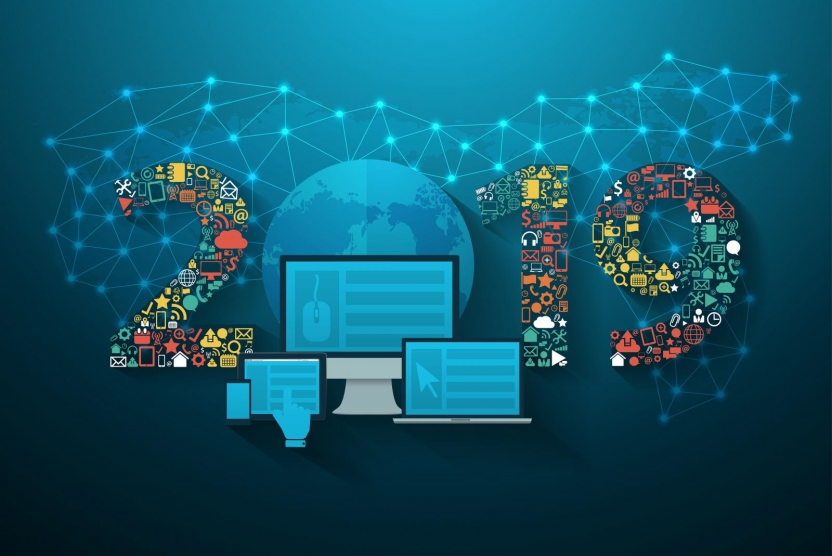 Technology is always evolving and, as user behavior changes, digital marketing continues to evolve to keep up. Some of these trends are new and some have been around for a bit and are picking up steam now. These are a few of the digital marketing trends to watch in 2019:
1. Integrated Digital Marketing
As search engines began to focus more on brands, it became more and more important to merge offline and online efforts. And, as consumers became increasingly more mobile, it became more and more important for brands to be omnichannel.
Businesses needed to have a presence where their customers were searching and interacting. Although it's been important to have a presence and offer a great user experience on multiple channels for years, it is absolutely imperative for your digital marketing efforts to be comprehensive in 2019. This has made integrated digital marketing an important trend.
The key component of integrated digital marketing is using a variety of platforms and channels to increase your brand's reach. The mix of channels that is right for your business will vary based on a ton of different factors, but it's clear that you need to be dominating multiple channels in order to stay competitive.
Email, video, social media, search, paid, and more – no matter what combination of platforms and channels are right for your business, your strategies should be linked, brand messaging should be consistent, and campaigns should be cohesive across all of them. When it's done well, integrated digital marketing ensures your brand has a presence on the channels and platforms that are most important to your customers and that your efforts are delivering results.
2. SEO for Voice Search
With the rise of voice search queries and voice assistants, SEO for voice search has only become more important for 2019. Mobile voice search queries and voice assistants rely on well-structured information that is easy-to-digest and answers questions quickly, which means they often rely on featured snippets and first page results to answer a question.
Well-structured and well-written content can help you compete. Structured data, schema markup, and relevant, concise answers to conversational questions can help you compete when it comes to voice search. This makes things like knowing your user, strong keyword research, and solving for user intent that much more important in 2019.
3. Personalization
As search engines evolved to better understand the context of user queries and began to integrate AI and machine learning into their algorithms, the search results became more and more personalized. At the same time, user expectations moved towards more personalization.
The more you can personalize your experience towards users, without coming across as creepy, the better the experience you offer, the better you can meet their expectations, and the better you can solve their problems in a relevant and memorable way. This increase in personalization has led to the rise of micro-moments for users and also the use of chatbots for businesses.
Micro-Moments
Micro-moments refer to specific times and situations where a user wants to accomplish something. These are moments where the user has a specific question in order to know something, needs directions to go somewhere, needs more information on how to do something, or wants to buy something.
Micro-moments tend to be focused on sudden wants and needs that pop up during the buying cycle and will influence their decision. Prioritizing these specific moments and making them a part of your digital marketing strategy allows you to take the individual user into account and solve for user intent.
Chatbots
Chatbots allow users to interact with your business in a personal way immediately. Whether you employ human interaction, canned responses, or a combination of both, chatbots allow you to meet your user where they are, interact immediately in a meaningful way, and also capture some of your customer's micro-moment needs.
With chatbots, your business has the opportunity to level up customer service, which can streamline the process for both your business and your customers. You can also gain valuable insights through customer interactions with your chatbot in order to improve your website, create content to fill an informational gap, identify potential issues in other areas, and more.
4. Visual Search
Visual search is more than just image search and optimization; it's all about allowing users to capture images and use them to find what they need. Products like Google Lens and Pinterest Lens offer a technological update to visual search that allows users to explore everything around them with their phone and find what they need more accurately.
With the Google Lens app, users can take a picture with their smartphone and find more information about what's in it. For example, a user could take a picture of a landmark or building to find out more information about it, take a picture of an object in order to figure out where to buy it, and more. With Pinterest Lens, users can take a picture of something with their phone inside the Pinterest mobile app and pull up related ideas on Pinterest about it.
There are plenty of digital marketing trends that you need to keep in mind moving forward. These are just a few of the hot topics gaining some serious traction right now that you need to keep in mind for your ongoing digital marketing efforts. If your website or marketing efforts aren't delivering for your business, it may be time for a refresh and some updates. Contact us for a meeting of the MINDs to see how to get back on track!