6 Common SEO Myths You Should Ignore
March 25, 2021

By Ashley Orndorff, aka Marketing Geek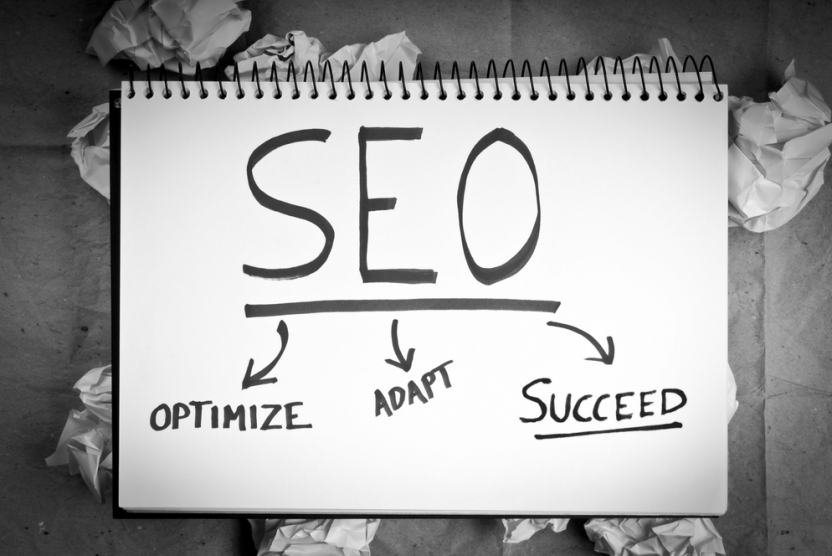 Although the SEO industry has been around for decades and more information is more readily accessible than ever before, there are still some myths that continue to hang around. Believing that they are true and letting them guide your SEO strategy often has negative consequences. Here are some common SEO myths you should ignore:
Myth #1 – SEO is All About Ranking #1 for "Your Keyword"
Rankings do still matter in SEO. After all, people should be able to find you when they are looking for things relevant to your business. However, it's not just about rankings and it's about way more than just ranking #1 for "x" or "your keyword".
SEO is About Showing up When Potential Customers Are Searching
The goal of SEO is to increase targeted, relevant traffic to your website over time. This should also result in an increase in leads for your business and increases in revenue over time.
Showing up when the right people are searching for the right things is part of it. But, it's important not to get caught up in specific keywords or vanity keywords.
Vanity Rankings Aren't Usually the Money-Making Rankings
It's not about showing up for what you think you should; it's about showing up for what your potential customers are searching for. Sometimes those two things match up, but sometimes they don't.
Ranking at the top for terms that look good may be a confidence boost, but it may not help you if those aren't the things that actually drive leads or revenue for your business.
It's Not About a Specific Keyword – Context and Search Intent Matter
Since 2017, Google has maintained that around 15% of daily searches have never been searched before. They're brand new. To be able to process and serve the best results for these searches and others, search engines have had to figure out how to determine context, search intent, and more.
Focusing on a specific keyword and the rankings for that one keyword, especially if it is too broad or a vanity keyword, is limiting. And, doing so can cause you to miss out on search opportunities that matter more and make a bigger difference for your business.
If you're focusing on the right content topics for your website, following SEO best practices, etc., then you're focusing on how to provide sufficient context for search engines to understand your page and also on giving searchers what they are looking for.
This positions you to attract more of your target audience, meet their expectations, and also convert them into leads for your business. This approach also gives you a better chance at showing up for a broad range of searches that are relevant to your business, including those that have never been searched before.
Myth #2 – It's a Quick Fix
SEO covers a lot of ground. You can get some quick wins in some areas, especially if you are fixing a technical issue, but SEO should not be viewed as a quick fix for low traffic, leads, revenue, etc.
Good SEO efforts compound over time. And, it can take some time to start seeing progress, especially in a highly competitive industry. Plus, there are a lot of factors to consider.
A sampling of SEO tactics cannot fix bad branding or a broken website. Web design impacts content marketing, SEO, branding, and more. A solid SEO approach needs to be holistic. It needs to include fixing technical and user experience issues on your website and correcting other issues holding you back.
Fixing those things is often an ongoing process that takes time. The same goes for SEO – you need consistent effort over time and you need to give it enough time to work for you.
Myth #3 – SEO is a One-Time Investment
Usually paired with the myth of SEO being a quick fix is the myth of SEO being a one-time investment. Because consistent SEO efforts compound over time, you can't just "do SEO" once and then expect results. It's not something you check off of a list and forget; this is one of the biggest SEO mistakes to avoid.
Your competitors are continuing to grow, new competitors are breaking into the industry, technology is constantly evolving, search engines are always changing and updating to keep up, and more. Plus, the way your customers search for things related to your business can change over time.
It's important for you to do the same. Even if you have a strong SEO foundation, you'll end up outdated and left behind if you aren't continuing those efforts. Ongoing SEO efforts can help you stay updated, stay competitive, and continue to maintain and grow.
Myth #4 – You Can Set it and Forget it
You can't "set and forget" SEO. A lot of the basic principles may tend to stay the same, but you can easily get left behind if you're not paying attention.
Search trends fluctuate and change over time. The way your potential customers search changes over time. The SEO tactics you use may need to change to accommodate these changes. At the same time, ongoing SEO requires testing of everything.
There are best practices you can follow. But, the approach and specific tactics that work best for your business, in your space, and in your industry may vary. You need to be testing things and monitoring results to figure that out.
Myth #5 – SEO is All Growth, All the Time
SEO is about growing a business over time, but expecting consistent increases all the time is a mistake. You should see overall growth for your business, but fluctuations should be expected.
Search interest in your industry fluctuates, search engines are always updating, and external things can happen that affect search. Google Trends can help you get a handle on how search interest fluctuates in your industry and how it is affected by external events.
If your industry is typically slow during the summer months and your customers are not searching for your services during those months, you're going to see traffic drop off accordingly. That doesn't mean your SEO "isn't working"; it just means your industry slows down during that time.
Looking at SEO growth on a graph is not going to be "up and to the right" all the time. There are going to be drops, fluctuations, adjustments, and more as your business grows. The overall trend should show an increase in growth, but you will see fluctuations throughout the process.
Myth #6 – It's All You Need
SEO is essential for online growth and organic traffic from search engines is an important marketing channel. But, it's not the only channel your business needs. Over time, SEO can help grow brand awareness, traffic, leads, revenue, etc. However, SEO alone isn't enough when it comes to a full marketing strategy.
In addition to SEO, you still need to be using other channels that matter to your business, focusing on customer retention strategies to build loyalty, and more. The right mix for you could include social media marketing, paid ads, a heavier focus on public relations, local promotions, email marketing, etc.
These are just a few common SEO myths you should ignore. Avoiding many of the mistakes that these myths can lead you into can help you build a better, stronger, and more efficient SEO strategy to drive traffic to your website, increase leads and revenue, and grow your business over time.
Your website has a big effect on how your brand is perceived by potential customers and also on whether they contact you or buy from you. If your website is underperforming, it may be time for a new design and a fresh build.
Contact us for a meeting of the MINDs to talk about how we can help get your website back on track and performing for your business!