6 Useful Social Media Marketing Tips for Nonprofits
February 27, 2020

By Ashley Orndorff, aka Marketing Geek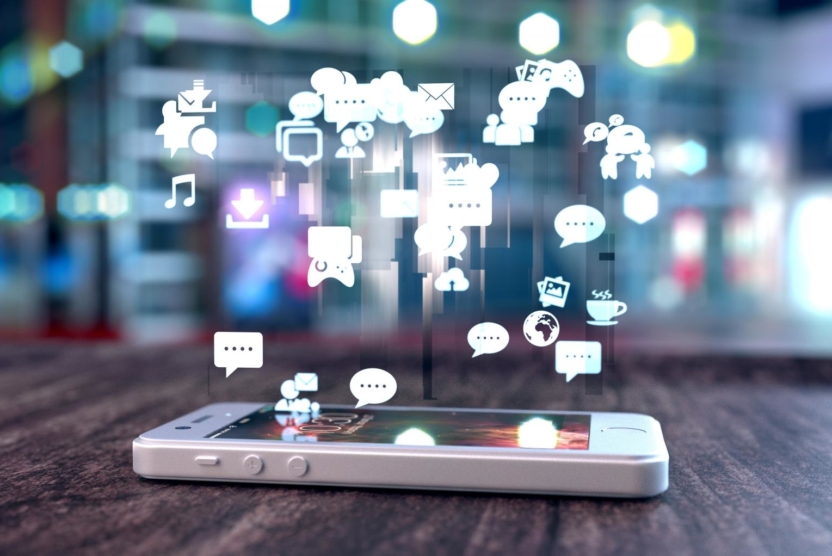 Building brand awareness and increasing reach are essential for any nonprofit organization. Social media can be a great way for nonprofits to reach potential volunteers and donors and connect with them to reach common goals. Here are a few useful social media marketing tips for nonprofits:
1. Put Time Into Figuring Out an Initial Strategy
Before jumping into social media marketing, it makes sense for any business or organization to put some time into figuring out an initial strategy. You can always change and update the strategy as needed, but you should have at least a basic plan in place to get started.
Set Clear Goals
There should be goals identified for any marketing efforts. Not only will establishing clear goals help to keep your efforts focused, but it also helps you identify how you will measure those goals.
This is essential for evaluating your efforts and adjusting your strategy as needed to make a difference for your organization. Also, your goals can help inform you on other elements for your efforts like the audience you're targeting, the types of content you should be sharing, etc.
Define Your Audience
Another important part of any social media strategy is your audience. Who are you trying to reach? Knowing more about them, their pain points, the solutions they need, and more can all help you create and share content that will resonate with them the most.
Determine Social Platforms and a Schedule
Once you know the audience you're targeting, then you can also identify the best social platforms for reaching them. In a perfect world, your organization would have an active presence on every social media network that your audience uses. But, that's not realistic for most organizations.
You have to determine what resources you have available and how much time you can dedicate to your social media marketing efforts. From there, you can determine how many social platforms you're going to use, which ones are likely to have the most impact, and also a posting schedule for each to help keep your efforts consistent.
Include a Budget for Paid Promotions
You can still have success on social media and reach people without using paid social promotions. But, it is getting harder and harder and often requires an increasing amount of time and effort to see results.
Because of this, your social media marketing strategy should include a budget for paid promotions on specific networks. Depending on your audience, you may find that a simple boosted post on Facebook can help you exponentially increase your reach and your results.
2. Focus on Providing Value First
One of the great social media marketing tips for nonprofits is to focus on providing value. Social media can be a great way to drive donations to your cause. However, you don't want all of your content to be about fundraising. It's fine to ask for donations sometimes and you do want to make it easy for people to donate. But, you want to make sure your content is providing value to your audience first.
Social media is a community and people are tired of being sold to all the time. If all you do is push for donations and ask for money, you'll end up driving them away. Focusing on educational, useful, entertaining, personal, emotional, valuable, etc. content and then asking for donations when it makes sense often has a much better impact.
People get the chance to get to know your organization, learn more about your cause, and get involved. Once that connection is made and trust is established, people are more likely to participate in fundraising.
3. Post Content That Encourages Engagement
Social media is all about engagement, so make sure you're posting content that encourages it. Ask questions, create polls, share funny quotes, tell emotional stories, etc.
Figure out what resonates with your audience and the types of content they respond to the most and post more of that. Using the right hashtags where appropriate can also help you connect with more people and help them discover your posts.
Plus, your nonprofit can apply some of the tips and tricks businesses use on social media to help grow your following. For example, trying a few things to leverage Instagram for business, like optimizing your bio, using Stories, connecting with influencers, and more, can all help you get more engagement on your posts, reach more people, and build relationships.
4. Use Visuals to Your Advantage
Across social media networks, visuals make your post stand out. People tend to engage with videos and posts with images tend to get more engagement and are shared more often than those without.
On Twitter, people are three times more likely to engage with tweets that use visual content like images or videos. On Facebook, posts with images tend to get 2.3 times more engagement than posts without images.
On top of that, platforms like Pinterest, Instagram, YouTube, and more are all purely visual. Not only do visuals make your social content more engaging, but they help you connect and reach more people as well.
5. Respond to Messages Promptly
Social media is useful because it allows you to connect and engage with people on a personal basis. Because social media is all about starting conversations and building communities, it's important to respond to people when they engage with you in comments, shares, messages, and more.
And, it's important to respond to people in a reasonable amount of time. Most social media users expect a response within the same day. Some users may expect an even faster response, but you may not have the resources to constantly monitor social media and respond instantly.
Social listening and monitoring tools and text or email notifications can help keep you updated on engagement on social media throughout the day. Even if you can't respond instantly, you do want to make sure you are checking your social media profiles at least once a day and responding to people regularly.
6. Test, Measure, and Adapt as Needed
Another one of the useful social media marketing tips for nonprofits, and for anyone trying to use social media for business, is to test, measure, and adapt your strategy as needed. You want to be trying out different content and post types to see what resonates the best with your audience on each platform.
Measuring allows you to use data to evaluate your efforts and determine what changes, if any, need to be made to improve results. Over time, you'll end up with a social strategy that works well with your audience, is customized to your cause and each platform, and delivers results for your nonprofit.
There are many ways to promote your nonprofit and social media is one of them. These social media marketing tips for nonprofits can help you increase reach and build awareness for your cause and your organization. Generally, the best social media marketing efforts drive visitors back to your website to complete a desired action.
Whether it's donating money, volunteering for an event, or something else, your website needs to make it as easy as possible for people to complete what they're trying to accomplish. If your website is underperforming, it can miss the mark and cause people to leave.
Contact us for a meeting of the MINDs to talk about how we can help get your website back on track and performing for your organization!