What Businesses Should Know About Twitter
April 12, 2018

By Ashley Orndorff, aka Marketing Geek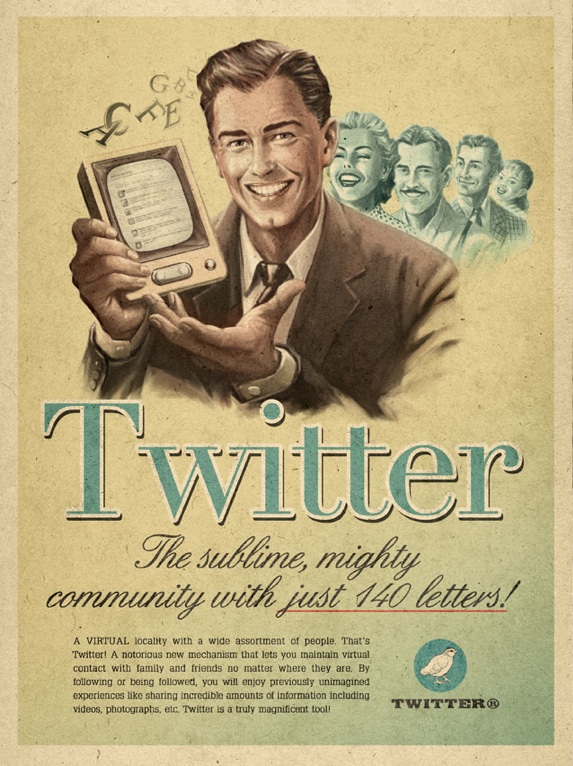 With so many social media options available, it can be difficult to keep up with it all. Whether just getting started on the platform or digging in deeper, here are seven things businesses should know about Twitter:
1. It has an Active User Base
One of the things businesses should know about Twitter is that it has a large, active user base. Twitter boasts approximately 330 monthly active users worldwide. This is a decent-sized, engaged user base for you to connect with.
Of these users, approximately 69 million are in the United States. Millennials make up the largest age group that uses Twitter. The company even reports that upwards of 80% of its users could be considered "affluent millennials".
The user base sends hundreds of millions of tweets every day! 60% of Twitter users send a tweet at least once a day, while 81% check it at least once a day and 15% check it more than 10 times per day.
2. Mind the Character Limit
Another important thing businesses should know about Twitter is that posts have a character limit. When Twitter first launched back in 2006, tweets were limited to 140 characters. Though there were several rumors over the years about expanding the character limit, it stayed at 140 for quite a long time.
The most infamous rumor was towards the end of 2015 when they briefly considered expanding to 10,000 characters! Thankfully, they stuck with 140. Towards the end of 2017, Twitter finally made the leap and doubled the character limit to 280.
3. Use Hashtags
Twitter was the first social network to implement hashtags. They launched hashtags in 2007 and, as they say, the rest is history. Now, hashtags are used on almost every social network.
What businesses should know about Twitter is that hashtags are a necessity. The average life of a tweet is about 18 minutes. Hashtags help extend the life of your tweet. They increase the engagement on your tweets and they're searchable, so they make it easier for your tweets to be discovered after they've been buried in the feed.
Unlike businesses using Instagram, you don't want to stuff your tweet full of hashtags. Too many hashtags on Twitter not only uses up your available characters, but it also decreases the reach and engagement of your tweet. Twitter users tend to ignore tweets stuffed with hashtags.
It's generally best to stick to 2-4 of the most relevant hashtags and include them in your post. Making sure you are using the most relevant hashtags is one of the useful Twitter marketing tips.
When it comes to hashtags, make sure you take the extra time to do your research! There are so many corporate social media fails that give you plenty of examples to avoid. It's tempting to just throw some hashtags on your tweet and send it, but you want to check out the hashtag first – especially if it's trending. Make sure you understand the context of the hashtags you're using before including them in your post. This will help you avoid becoming a major social media "fail whale".
4. Vary Post Types
Twitter has come a long way since its release. Instead of microblogging 140 characters at a time, you now have a variety of content and post types to choose from. Mix it up with different posts to make your profile stand out and get more engagement from your tweets. Doing this can help you increase your reach and get more real Twitter followers.
Images
In 2013, Twitter upgraded the image feature so any images added to a tweet would appear inline and automatically display, instead of appearing as a link. This made images instantly visible in the timeline.
Adding images to your tweets makes them stand out in the feed, increasing engagement. Studies have shown that tweets with images receive 18% more clicks, 89% more favorites, and 150% more retweets than tweets without images. You can also add up to four images to a post. Include a couple of relevant hashtags and you can increase interaction and reach even further.
Videos
The next step in visual content evolution was video. Sure, Twitter tried to compete with YouTube a little when they made the now-defunct Vine video platform. Now, videos integrate with your tweets and users love it. 82% of Twitter users watch video on the app and almost all of them use their smartphone to do it.
Twitter allows you to post videos up to 140 seconds in length. Plus, tweets with videos posted natively to the app earn 2.5 times more replies, almost triple the retweets, and almost double the favorites than videos shared from a 3rd party. And, videos are six times more likely to be retweeted than photos; they are also three times more likely to be retweeted than GIFs.
GIFs
A GIF is an image format that can be animated or static. GIFs are most widely known, however, for being animated and are usually used to animate previously static memes or create new memes. You can create your own GIFs and post them, share them from other sources, or you can post them using the Twitter app's built-in GIF keyboard. GIFs are a great way to add some movement to your post in a funny and relatable way.
Polls
Engage with your followers by asking questions. You can make it more interactive by adding a poll. Simply come up with a question, craft potential responses, and share with your followers to get feedback.
Moments
Twitter Moments group notable conversations, memes, commentary, or tweets that form a story together into a collection. The Moments tab serves as a collection of highlights from what's going on in the "Twitter-sphere".
You can't add your tweet to another person's Moment, since those are curated by the owner of the Moment. However, any Twitter user can create a Moment. You can keep it to only your own tweets or pick a more general theme and add content from others too. Oftentimes, businesses will make a Moment at the end of a year showcasing their most memorable tweets or to summarize the year in their business.
Live Tweeting
A fun way to share content and interact with followers is live tweeting – essentially sending tweets in real-time as you experience something. This is most commonly used with TV shows and other televised events, but can also be implemented during webinars, live events, breaking news, and more.
Usually, when live tweeting a show, webinar, or event, there is a dedicated hashtag to use to group those tweets together. This is useful, especially for TV shows, because users can follow the hashtag or they can hide tweets containing those hashtags from their timeline to avoid spoilers.
Twitter Chats
Another thing businesses should know about Twitter is that you can host a Twitter Chat. This is where several users will discuss a specific topic while using a dedicated hashtag. It's a bit like live tweeting, except the "event" is the discussion. There is usually one host, a dedicated start time, and specific questions or points to discuss.
The general format consists of the host tweeting out the questions with an identifier, Q1, Q2, etc., and the participating users answering with the corresponding identifier, A1, A2, etc. These chats are usually 30 minutes to an hour. If there is a dedicated hashtag, engagement and discussions often continue much longer as other users continue to interact with the content.
You generally need a large and active following to make a Twitter Chat work well. If you're not quite ready to host your own, you can interact and connect by participating in existing Twitter Chats.
5. Twitter Lists Help Organize Followers
In your timeline, you will see tweets from all of the users you're following, in real time. It can be overwhelming, especially if you're looking for more specific topics. By using Twitter Lists, you can organize your followers into segments based on whatever you choose.
Next time your timeline gets overwhelming or you're looking for tweets in a specific industry or topic, you can click into one of your Twitter Lists to see tweets only from the users in that list. You can also create lists of users to use for outreach, inspiration, and more.
6. There are Plenty of Advertising Options
You can have plenty of success and engagement on Twitter without putting money into it. However, as with many social media networks, using the available advertising opportunities can dramatically increase your results for relatively little effort.
You may be tempted to buy followers, but this is not a good idea. Your Twitter efforts will only be successful if your follower base consists of real accounts associated with active users who want to follow you – not fake spam accounts. That being said, Twitter offers plenty of advertising opportunities for businesses:
Awareness Campaigns
With awareness campaigns, you boost tweets and pay for impressions. These campaigns are all about getting as many people as possible to see your tweet. You choose your targeted audience and set a bid amount per 1,000 impressions. Then, the campaign optimizes for reach, so you get the most out of your budget.
Tweet Engagements
Tweets promoted with a tweet engagements campaign are essentially regular tweets with a "promoted" label that appear in a user's feed. They are included among the tweets from users they already follow and gives you a chance to reach a group of users far wider than your current follower base.
You can either boost a tweet you've already published or create a tweet specifically for the campaign. With this type of campaign, you choose your targeted audience and only pay when they engage with your promoted tweet. With this campaign, you pay for actions, not impressions.
Followers Campaign
A followers campaign promotes your Twitter account to build brand awareness and increase followers. With this type of campaign, your account is labeled as "Promoted" and shows up in user timelines, in the "Who to Follow" section, and in search results. When it comes to discovering new businesses and accounts to follow, 85% of people believe a followers campaign helped them do it.
Website Clicks
You can also use Website Cards paired with a website clicks or conversions campaign to drive traffic back to your website. Website Cards feature your website content using a preview image, related context, and a call-to-action. Using website cards results in 43% higher engagement than tweets using only links. As with the other campaigns, you choose your targeted audience and then drive people to visit your website or take a specific action on it.
App Installs
An App Installs or Re-engagements Campaign allows you to target ads to a mobile audience likely to install your app or re-engage with it if they already have it installed. The tweet you create for this campaign is an App Card and it is built for the mobile marketplace. So, when a user clicks on it, they are taken directly to the app to re-engage or to the associated app store to install it.
This reduces the number of steps required to complete the action and makes it easier, which helps increase the likelihood of conversion. Plus, the App Card stands out. It includes a preview image for the app, app ratings, and connects them directly to the App Store or Google Play, or to the app itself. With 83% of Twitter users on mobile devices and looking for apps to download, this campaign is a useful marketing tool to have in your arsenal.
Quick Promote
Quick Promote works similarly to boosting a post on Facebook. You choose a tweet, click on "promote" this tweet, specify your target location, set your budget, and go! It takes effect immediately. Because this campaign is meant for short, real-time boosts, the targeting options are limited to location.
However, you can focus your tweet worldwide, specify a country, narrow down to the state level, or choose a metro area. If you want to boost a tweet, but would prefer a more defined target audience, an awareness campaign or tweet engagements campaign would be a better fit.
7. It Can Drive Revenue
Aside from advertising opportunities, Twitter can help drive revenue through brand awareness and recognition. 93% Twitter users who follow small to medium-sized businesses on the platform plan to purchase from them. On top of that, 69% have already purchased from a business due to something they saw on Twitter.
You can announce new products and gain valuable insights from your customers. You can also use Twitter as a customer service channel to handle complaints, respond to positive feedback, and increase customer retention and loyalty.
These are just a few things businesses should know about Twitter. But, there are a lot of moving parts when it comes to making the web work for your business. If you need help with marketing or your website, contact us today for a meeting of the MINDs!