7 Ways to Use Twitter Lists for Your Business
December 31, 2020

By Ashley Orndorff, aka Marketing Geek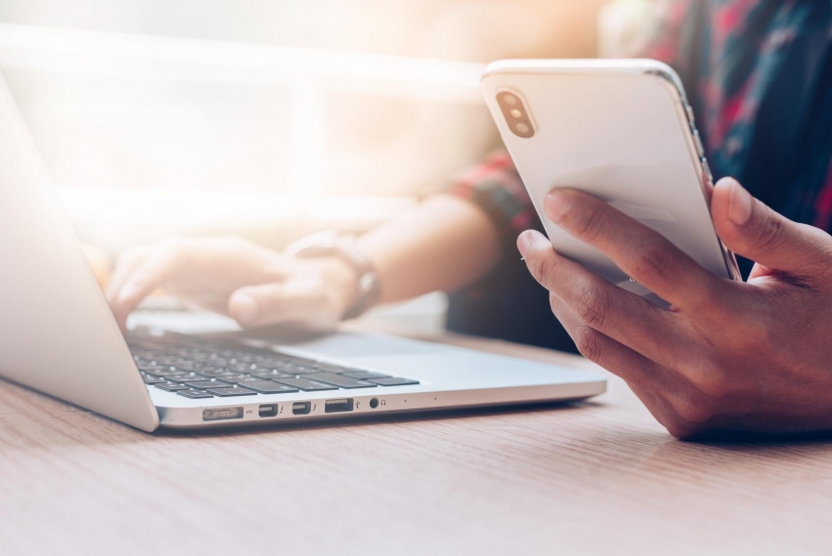 Social media can be a great resource for growing your business. Each platform has its own benefits and tools that you can use in valuable ways. On Twitter, one of those tools is Twitter lists. Here are several ways to use Twitter lists for your business:
What Are Twitter Lists?
Twitter lists are a convenient way to organize and curate specific groups of Twitter accounts. You can subscribe to public Twitter lists others have created and also create your own. Additionally, when you are creating a Twitter list, you have the option to make it public or keep it private.
Twitter lists allow you to filter your feed and focus your attention on the content you want to monitor, respond to, etc. When you view a list timeline, you will see a stream of content only from the accounts you have included on that list.
7 Ways to Use Twitter Lists for Your Business
What businesses should know about Twitter is that it can help your business. When it comes to Twitter lists, you can use them in a variety of ways. Here are a few ways to use Twitter lists for your business:
1. Consolidate and Organize News
If being able to get a quick overview of the news is important to your business, you can create a Twitter list of accounts specifically to consolidate and organize news. Whether you make it public or private is up to you, but being able to stay on top of breaking news and quickly stay updated can be useful.
2. Stay on Top of Industry Trends
Another way to use Twitter lists for your business is to stay on top of industry trends. Depending on your industry, this could overlap with a Twitter list to keep up with the news. It could also make sense to create a separate Twitter list that includes accounts that only report on updates in a specific industry.
Regardless of which option works best for your vertical, being able to keep a pulse on what's going on in your industry quickly and easily is valuable to your business. This may help you identify new markets or opportunities, which is also one of the ways to use Google Trends.
You can use insights gained from Google Trends and other tools and sources to help inform new Twitter lists you should make. Depending on the upcoming market, trend, or opportunity, it may make sense to create a separate Twitter list for it.
3. Learn More About Your Target Audience
Learning more about your target audience can help you speak to them better, solve their problems more efficiently, and more. A Twitter list that contains accounts for some of your best customers, as well as people who are potential customers, gives you some insights on what matters most to them. Learning more about your audience is one of the Twitter marketing tips.
Depending on how active they are and how open they are on social media, you may also gain insight into other pain points they have that your business could solve. This could inform future products, services, new features, etc.
4. Identify Useful Content Ideas
If you have a Twitter list for your target audience, you may also be able to identify useful content ideas from it. A Twitter list of competitors and industry publications could also be helpful in coming up with content ideas that will resonate.
You can see what your competitors are writing about and identify content gaps that you may be able to use to create better content. You may also come across common questions in your industry that you may be able to create content to help answer. These are just a few ways to use data to generate content ideas.
5. Get Inspiration From Genius Brands
Another way to use Twitter lists for your business is to get some inspiration when you need it. A Twitter list of brand accounts known for creative and impactful marketing campaigns can be a great resource and also provide a creative boost. Often, looking at cool stuff brands in other industries are doing can help inspire new and innovative ideas for your business. This can help you create more content and get more real Twitter followers.
6. Build Relationships for Outreach
Having a good relationship with journalists, bloggers, influencers, etc. in your industry can help you get media mentions, links to your website, reach more people, and more. Creating a Twitter list of people you already have a relationship with and people you want to have a relationship with helps make it easier to keep in contact with them.
You can see what they're posting and easily respond in a useful and meaningful way. Not only does this help continue to grow the relationships you already have, but it also helps you start interacting with new contacts to start building a relationship with them. By building that mutually beneficial relationship, your business can get some good PR and boost your brand.
7. Keep Tabs on Competitors
Creating a Twitter list of your competitors gives you an easy way to monitor and keep up with what they are doing. Your business does not operate in a vacuum.
Just as you are marketing and growing your business, so are your competitors. You don't need to stalk them, but you do want to stay aware of what they are doing and how it could affect your business.
These are just a few ways to use Twitter lists for your business. Although Twitter lists are used mostly for gaining insights and building relationships, the other things you do on social media are meant to drive traffic to your website. But, if your website isn't up to par, it won't help convert that traffic into leads.
If your website isn't helping your business the way you expect, contact us for a meeting of the MINDs. We can help you get your website back on track and performing for your business!