How to Get More Real Twitter Followers
May 2, 2019

By Ashley Orndorff, aka Marketing Geek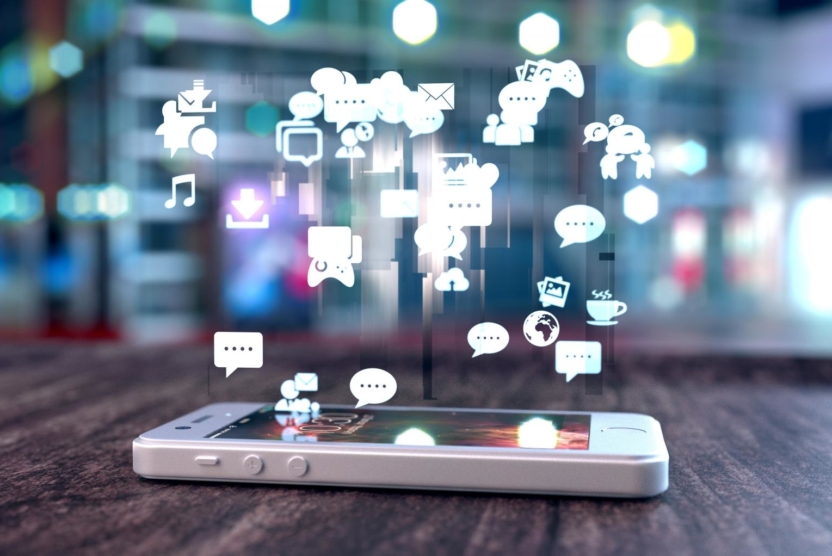 Twitter is a fast-paced, conversational social platform. Connections tend to be brief and happen quickly, but they can also be valuable to your business.
When you're just starting out on Twitter, it can be tempting to buy into all of those services promising thousands of "real" followers for a couple of bucks – this is a mistake. Most of the time, those accounts are fake and, even if some of them are real people, they're not generally people who are interested in your business, products, or services.
Although it may take some time, you're better off building a following of real people who are relevant to your business and who want to engage with you. Here's how to get more real Twitter followers:
1. Target Your Strategy
It may be tempting to jump in and start posting or just posting whenever and whatever you like. This may get you some followers, especially if you happen to hit on something that resonates with people. But, without some sort of strategy in place, you may not be targeting or attracting followers that are relevant to your business or that will continue to engage with your content in a meaningful way.
You should already know who your target audience is and what their most common pain points are. Knowing this information, you can do some preliminary research to see what kinds of things they might want to see and would be more likely to engage with on social media. Plus, by starting out with a small strategy in place, you can test what works best for you and make adjustments more easily.
2. Post Frequently
Things happen on Twitter fast and the average life of a tweet is about 18 minutes. On top of that, users' feeds update so quickly that information can quickly get lost.
By posting frequently and also using hashtags appropriately, you can extend the life of your tweets and also reach your followers at different times and with different content. Consistent and frequent tweeting is one of the useful Twitter marketing tips.
You can also test posting frequency to see what works the best for you – this could end up being once a day or it could be several times a day.
3. Follow Relevant Accounts
Social media is a community of giving and taking and giving before taking or asking for something. On Twitter, that means following other relevant accounts and engaging with content others have shared.
You don't want to follow everyone and any account, but spending some time to search out accounts that are relevant to your business and industry can help you follow strategically and fill your feed with content that matters to your business.
Not only does this often result in accounts following you back, but it also makes curating and engaging with content from others much easier. Plus, you can use Twitter lists to organize accounts for easier interaction. This is just one of the ways to use Twitter lists for your business.
4. Share Content From Others
One of the things businesses should know about Twitter, and other social media networks, is that they need to share content from others in addition to sharing their own content. Social media cannot be only about you – it needs to be about your followers, the information they want to see, and contributing to the community.
On Twitter, you can tag the source of the content you're sharing in order to give them credit and a shout-out for their great content. Giving credit for the content is good social media etiquette and it is also a good way to potentially get some engagement from that original author on your post. You may even be able to reach some of their followers who may engage with your content or even choose to follow you if they like what you are sharing!
5. Try Different Post Types
Twitter supports a variety of post types, so make sure you're taking advantage of them and trying them out to see what works best for you. Polls, images, videos, GIFs, and more can all be used to share information in an interesting way and engage with your followers. You can also live tweet industry events, webinars, and more to gain relevant followers.
After you've been posting for a while, make sure you check in on analytics to see how your posts are performing. When you're logged into your Twitter account, you can go to https://analytics.twitter.com/ to see how your tweets are performing. Keep track of what performs well and what doesn't perform at all, then adjust your approach accordingly. Over time, this should result in more engagement on your content and more followers.
6. Use Twitter Ads
The only time it is acceptable to "buy" followers on Twitter is by investing in a followers campaign within Twitter's advertising options. This is a paid option to promote your account within Twitter to gain followers, so really you're not purchasing followers. Instead, you are paying to boost the signal of your account to a specific audience that you define in the hopes people who see it will follow you.
With this type of campaign, your account will show up in the search results, in the "Who to Follow" section, and in the feed as "promoted". So, before you run a campaign like this, make sure your profile is updated, looking good, and that your Twitter picture and bio will catch your desired audience's attention.
In many cases, social media is what you make of it and you only get out what you're willing to put in. As people engage with your business on social media, your profile and posts will drive traffic to your website. It's important that it is built to help your business once people get there.
Is your website helping or hurting your business? If it's been a while since it was last updated or it's just not performing to your expectations, it may be time for a site refresh or a complete overhaul. Contact us for a meeting of the MINDs to get your website back on track!