Why You Need to Optimize for Mobile
February 9, 2023

By Karen Layman, aka Karen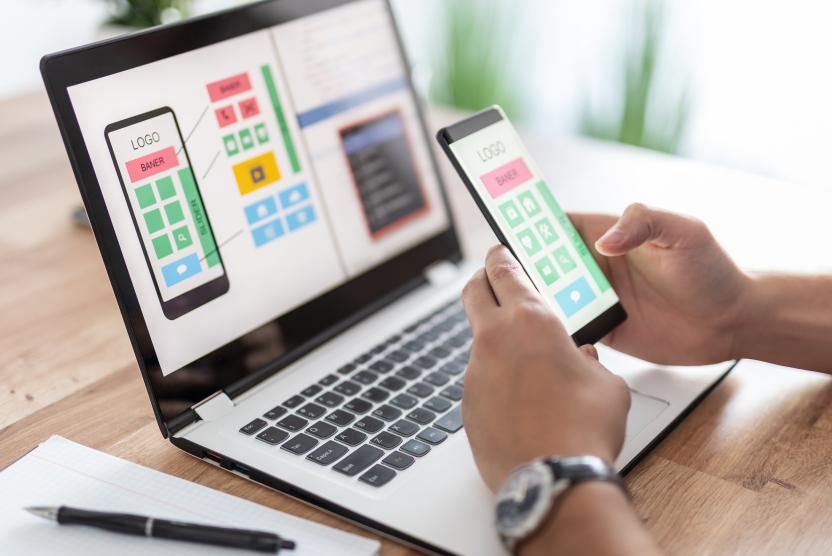 More and more people are using mobile devices for Internet usage than ever before. A little more than half of organic search traffic happens on a mobile device. If you have a website for your business, that website needs to function properly on a mobile device. Here's why you need to optimize for mobile.
1. It Will Improve User Experience
A responsive mobile design will greatly improve user experience. If your website doesn't offer a good user design, you probably won't get returning visitors. The mobile experience is quite different from visiting a website on a desktop computer. Visitors should be able to view your website easily on a mobile device without needing to zoom in.
Without mobile optimization, it is very hard for customers to read information or click on links on a website with a mobile device. This will deter future visits, which can mean you miss out on potential customers. This could be a sign you need a new website that is optimized for mobile devices.
2. It Can Increase Website Speed
Faster website speed is a helpful user experience tip. If you optimize your website for mobile devices, it should help your website load much more quickly. Websites that are not optimized for mobile tend to take much longer to load, especially if they include outdated elements.
If this is the case, mobile users will waste time waiting for your website to load and will likely just leave instead of waiting. By optimizing your site for mobile, you are likely to retain more customer visits.
3. Mobile Optimization Can Improve SEO
With so many mobile users and searches from mobile devices overtaking searches from desktops, Google began factoring in mobile user experience and responsiveness more and more over the years. Unfortunately, if your website is not optimized for mobile usage, this can hurt your SEO. That's why optimizing for mobile is one of SEO's best practices.
4. Mobile Optimization May Attract More Local Customers
Optimizing your website for mobile users is important for local SEO. Many people will perform searches while on the go with their mobile devices, meaning they are ready to buy. So if they are near your business, and you pop up during a search, they are much more likely to stop in and possibly make a purchase.
If your website is not optimized for mobile usage, you may be alienating potential customers. This translates to poor local SEO and can hurt your chances of attracting local customers.
5. It Can Increase User Engagement
Another reason mobile optimization is important for your website is that it can increase user engagement. If your website is easy to use on a mobile device, customers will spend much more time there than they would if it were clunky and hard to navigate.
It will also mean that customers will interact with your website more. They will be much more likely to click on the links and follow calls to action (CTAs). This is why it's so important to write successful calls to action. They may even be more likely to make a purchase, leave a review of your business, engage in the comment section of blog posts, return to your website in the future, etc.
So many people are using mobile devices for Internet usage which is why you need to optimize for mobile. If you haven't yet optimized your website for mobile usage, you are most likely alienating a significant part of your target audience.