Something Vintage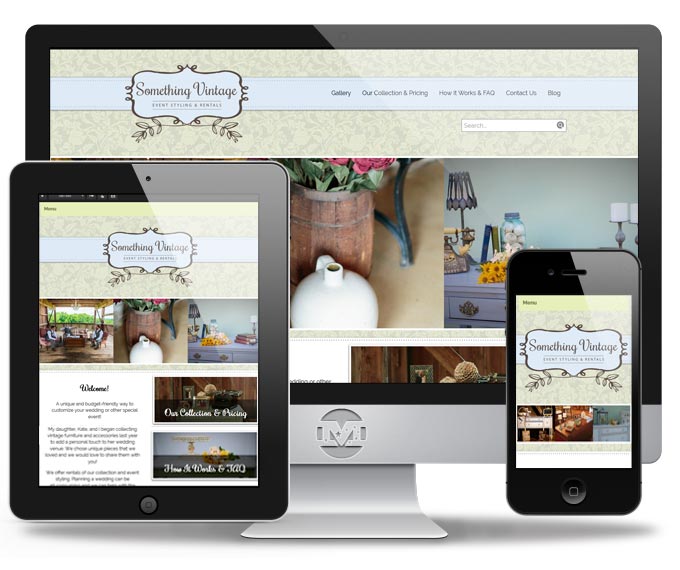 Vintage Event & Styling Rentals
"Something Vintage Event & Styling Rentals" is a unique and budget-friendly way to customize your wedding or other special event. They offer a collection of rental items that are perfect for larger events but also smaller, more intimate, events. MIND worked with owner, Jill Gilson, to build custom branding, graphics, and colors to establish the vintage feel of the site. We built custom functionality for listing individual items as well as user-managed fields for easily adding banner images, editing the location and managing social media links. This responsive build included schema markup and basic content optimizations.
Client Testimonial
"I met with MIND over a year ago to discuss ideas for my website. Sarah & Chad gave me some great advise on how to get started on my very limited budget. After attempting to build my website on my own, with my very limited web creation skills, I contacted MIND and made the excellent choice of having them create our professional site.
They were and have been amazing! I was very involved in the design and format of my site. They answered every question and I had plenty! After my website went live Sarah patiently trained me on how to alter and update it. My gratitude to Sarah, Chad and the team! My website is beautiful and MIND went beyond all of my expectations of the process and the end result!
I highly recommend MIND Development & Design!"
– Jill Gilson, Owner
Something Vintage Event Rentals