6 Reasons You're Not Getting Any Website Traffic
November 7, 2019

By Ashley Orndorff, aka Marketing Geek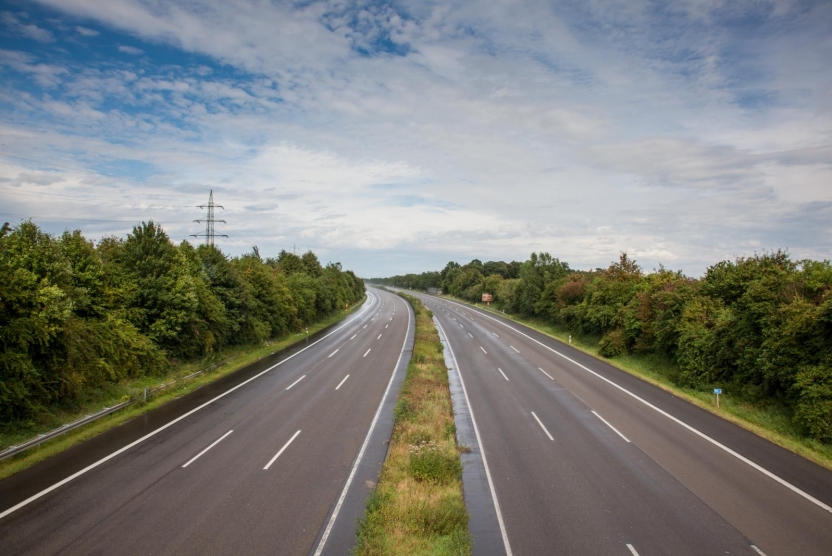 Just having a website is not enough. People won't necessarily visit it just because it exists – you need to be doing something in order to get them there. You also need to make sure nothing technical or otherwise is preventing people from finding or accessing your site. If your website isn't generating traffic, there are a couple of things that could be happening. Here are a few potential reasons you're not getting any website traffic:
1. Your Website is Down
In order for your website to receive traffic, it needs to be online. Even the best web hosts and servers can have some downtime, but a good web hosting provider should have backups and processes in place to keep downtimes to a minimum. So, if you're not getting traffic, check your website. And, if your website is down, contact your host.
If you're experiencing a lot of downtime, it may be time to consider a more comprehensive hosting plan or switching to a better hosting provider. Should you find yourself in the market for a new website host, having some tips for how to choose a web hosting provider can help you figure out what to look for and better evaluate your options.
2. Your Website is Not Getting Crawled or Indexed
Search engine crawlers need to be able to access your website and crawl the pages in order for any of them to have a chance at showing up in the index. If your website is not getting crawled and your pages are not getting indexed, there is a chance search engines could be blocked from accessing it.
Robots.txt and Site Settings
You can block search engines from being able to crawl and index site pages through the robots.txt file and within administrative site settings.
What is a Robots.txt File?
The robots.txt file is an HTML document that contains instructions for search engine bots and crawlers. It's uploaded to your server so web crawlers and other web "robots" know how to interact with your site.
Using this file, you can block certain pages from getting indexed and you can also block certain crawlers or search engines from accessing your content. It does make sense to block some pages as you don't want private pages, secure pages, or other pages not meant for public access to take up the crawl budget for your website or to get indexed in search results.
The issue arises when the robots.txt file is blocking everything when it's not supposed to. If your site is not getting any traffic or traffic has suddenly dropped to nothing, especially after a big change in host, platform, or other vendor or agency, check your robots.txt file for this:
User-agent: *
Disallow: /
Those two lines block your entire website from all search engines, which means it cannot be crawled or indexed. You may still get some traffic from people who already know your website exists and can go directly to it or may find it through other sources. However, with those two lines in your robots.txt, people won't be able to find your website by using search engines.
Site Settings
Building your website on a CMS (content management system), like WordPress, offers a lot of benefits. One of the benefits is that it makes it easy for you to manage the content on your website yourself through the administrative panel.
Many of these platforms also provide a section or two within the admin where you can set, manage, and edit website settings. Somewhere within these site settings, there is often an option to suggest that search engines don't index the site.
In WordPress, this is usually located in Settings, under Reading, and is a Search Engine Visibility checkbox to "discourage search engines from indexing this site". There are cases where checking this box makes sense. But, if your website is live and meant for public consumption, having a check in this box can seriously hinder any traffic you may get from search engines.
When to Check Robots.txt and Site Settings
You should be keeping an eye on these areas every once in a while to make sure everything is working as intended. But, there are a few times when it's a particularly good idea to check these files and settings. Here are a few:
After Launching a New Site
You don't want search engines to access a website that is still under development and not yet meant for public view. This sandbox environment is usually blocked from search engines. Avoiding crawling and indexing also helps to avoid duplicate pages, empty pages, etc. that aren't ready for public consumption showing up in the search results and causing issues.
The issue occurs when these pages are ready for public view, the new website is pushed live, and these "blocks" are still in place. If you have recently launched a new website, re-platformed your site, or pushed a complete redesign live, check these files and settings to make sure the pages you want search engines to access are accessible and indexable.
When You Switch Hosting Providers
When switching from one web host to another, there will be a time or two when your website is in flux and one version of it needs to block search engines from accessing it. Just as with launching a new website, check your files and settings when your website goes live with the new web host. You want to make sure your site is still accessible to search engines and indexable once it is up and running on the new hosting provider.
Any Time You End a Business Relationship
Most businesses, agencies, and consultants are professionals who would not risk their careers by engaging in shady practices like messing with a former client's website. However, there are some out there who will and there is always the possibility for an honest mistake.
Whenever you are ending a business relationship with someone who has administrative access to your website and/or your server files, you want to check your files and site settings after the separation is complete. Remove their access as soon as possible and crawl your site for issues to ensure no malicious meddling or accidental mistakes have occurred.
3. Your Website Ignores SEO
Ignoring SEO or implementing shady practices is a great way to ensure your website doesn't get traffic. Ignoring SEO limits your website's growth and shady practices put you at-risk at devaluation or a manual penalty from Google. Instead of getting blacklisted from search results or just not paying attention, try to implement some SEO best practices.
Prioritizing a good user experience, creating high-quality content, and more can all help you build the authority of your website and drive traffic to your website. Implementing good SEO may not provide immediate results. In some cases, it can, but SEO is a long-term strategy – not a once-and-done type of thing. However, good SEO builds, compounds, and provides results over time.
4. Your Website Offers a Horrible User Experience
Search engines are all about showing the most relevant result for a user's query, which means you need to prioritize your website users and their needs. If your website is not getting a lot of traffic or is not getting traffic consistently, you may need to evaluate the user experience on your website.
Every industry has seasonal traffic surges and downtrends. However, if your traffic is still inconsistent or isn't growing despite accounting for seasonal trends, your user experience could be one of the causes.
Confusing, cluttered, or poorly organized navigation can make it difficult for a user to find what they need. If your website design is not responsive or mobile-friendly, it may not look good or be easily accessible on mobile devices. If your website loads too slowly, people may be getting frustrated and leaving. Page speed and SEO are closely linked and so is user experience. If you want to get more traffic to your site, it needs to be a website people want to use.
5. Your Website Has No Content or Only Has Low-Quality Content
Content is essential to driving traffic to your website. Not only does high-quality, relevant content attract people to your website, but it also gives search engines something to list in their results. On top of that, the content on your website helps both people and search engines understand what your website is about. If your website has no content or a lot of low-quality content, there's nothing worthwhile there for people to see or for search engines to index.
This is one of the reasons an active blog is a valuable component of your website. One of the things businesses should know about blogging is that it helps your website build both credibility and authority. Through a blog, you can add fresh content to your website on a regular basis that further supports what your business is all about. On top of that, you can also provide valuable content to potential customers by answering their questions, providing solutions to their problems, and more.
If you do have content on your website and you are blogging, your content may not be good enough or you may not be spending enough time promoting it. The content landscape is competitive. So, if you want your content to rise above the noise, it needs to be about a relevant topic to your audience, cover the topic sufficiently, be well-written, engage readers, and also get promoted.
6. You're Not Promoting Your Website
Another one of the potential reasons you're not getting any website traffic is that you're not promoting your site. This isn't the Field of Dreams – people won't come just because you built it. You have to let them know it's there and help them find it when they are looking. In addition to SEO, there are plenty of other ways to promote your website.
Local SEO
Making sure you've claimed your Google Business Profile and that your NAP citation (name, address, phone number, etc.) is consistent across major directories are a couple of ways to promote your website. They are also some of the key components of any local SEO strategy.
Paid Ads
You can also pay to target ads to your potential customers through Google Ads, Bing Ads, ads across social media platforms, and paid promotion for posts on social media. SEO can help your website compete in organic, or non-paid, search results. PPC (pay-per-click) can help you compete and show up in the paid results.
Social Media
Your efforts on social media can help you reach people as well. However, it takes a lot of time and effort to get results without paid promotions. Paying to boost posts or to run ads can help you reach more people, much faster, and more efficiently.
Your business should be active on social media as this is another way for you to increase brand awareness, enhance your marketing strategy, connect with potential customers, and more. There are plenty of ways to engage on social media and many social media marketing mistakes to avoid. But, it can still be a valuable traffic channel for your business.
Email
Email marketing can be a powerful tool for your business. Plus, you can use your website to build an in-house email list for your business. Whether a newsletter, a loyalty program, or another offer, customers and potential customers can sign up to receive your emails on your website.
Then, you can send them valuable offers, useful updates, and more to connect with them further and communicate directly to them. But, it's important to get email right and there is definitely a lot that can go wrong. Taking your time, reviewing everything carefully, and avoiding common email marketing mistakes can help you get it right more often than not.
Getting traffic to your website is an ongoing effort that requires a multi-channel approach, a solid strategy, the right tactics, and plenty of testing. As such, if your website isn't performing, there are many potential reasons you're not getting any website traffic. Checking these things and adding or fixing what's missing can help you get on the right track to website traffic growth.
If your website is underperforming, it may be time for a new one and/or a new marketing strategy. Contact us for a meeting of the MINDs to talk about how we can help get your website up to date and working for your business!