How to Identify Your Competitor's Web Strategy
October 26, 2023

By Karen Layman, aka Karen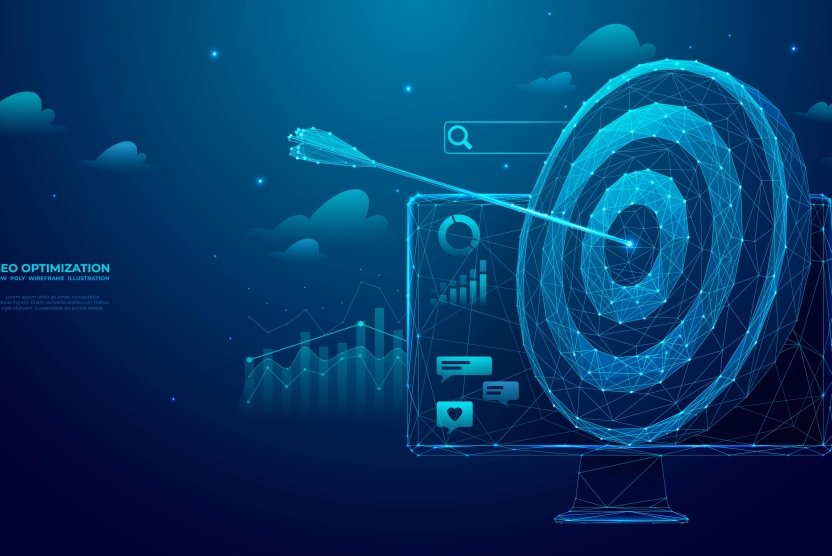 While it's important to focus on your business strategy, it is beneficial to be aware of your competitor's strategy, too. While you should not copy their strategy, it is helpful to be aware of what they're doing and learn from it. Here's how to identify your computer's web strategy:
Why You Should Identify Your Competitor's Web Strategy
Having a working knowledge of your competitor's strategy is important because it helps your business make better choices and decisions in your own web strategy. Here's why you should identify your competitor's web strategy:
1. You'll Learn From Their Mistakes
In your research of your competitor's web strategy, you may see some errors they have made in the past. Learning from these mistakes can help you better your own business. These common website strategy mistakes could be poor website design, a lack of mobile function, or a lack of social media presence.
You should also read customer reviews. Reviews can be a wealth of information and can help your business adapt to what customers are looking for.
2. Identify Effective Strategies
Taking note of what works for your competitor is also important. If you notice their customer service is excellent, strive for excellence in that area, too. Pay attention to their blogging schedule and look for common business blogging mistakes.
If they don't post frequently, try to create a consistent blog schedule in contrast. If they are active on social media and engaging with followers, make that a priority in your social media strategy.
How to Identify Your Competitor's Web Strategy
Before you begin analyzing your competitors' web strategy, you need to set some goals. What do you want to learn? Here are a few examples of what to focus on:
With specific goals and things to look for, you'll be more effective and learn what you need. With all that in mind, here's how to identify your competitor's web strategy:
1. Identify Your Competitors
Unless you know your competitors already, the first place to start is to identify your competitors. Begin by typing a few keywords that are relevant to your business into Google and see what businesses pop up. Once you have a list of 5 to 10 similar businesses, take a further look and see which websites are most effective.
2. Evaluate Their Website
Familiarize yourself with your competitors' websites. Take notes on what is on their websites and more importantly, what's not. Check for specific things like an FAQ page, a place to subscribe to a newsletter or emails, and what kind of content they have.
Take stock of how easy their website is to use or if it's hard to navigate. Accessibility in a website is important and anything that hurts it is a common website design mistake to avoid. Customers may give up if a website is poorly designed or not accessible on mobile.
3. Analyze Their Brand
Take a close look at their logo. What colors have they chosen? What's the style? It might be very classic, with clean lines, or maybe it's more playful, with fun flourishes. A cohesive design is one of the logo design tips to keep in mind when designing a logo.
Does the branding carry over throughout their website, social media, and other communication? By identifying their brand, you can go one of two ways in designing yours. You can either emulate it if there is an industry standard, but be sure you do not copy it, or you can try to create a very different brand to stand out if there is more flexibility for variety in the industry.
4. Keep an Eye on Their Social Media
Social media is important for your small business. Following your competitors on social media can offer insightful ideas and strategies to implement in your own strategy.
Pay attention to how often they post, whether it's daily, a few times a week, or once a week. Take note of how they engage with followers, if they do at all. Observe their style – is it frank or more laid back and playful? See what's working for them and keep that in mind as you build or modify your social media strategy.
5. Check Out Their Pricing
Knowing how much your competitors are charging helps you determine how to set your pricing. Check out their pricing page on their website, if they have one. See if they offer any discounts or run any special promotions. After gathering the data, you can decide if you offer lower prices or stay in the same general range.
If they don't have a pricing page on their website, this is a good opportunity for your business. It might feel vulnerable to put your prices out in the open, but transparency is important. This is especially important when direct competitors are not being that transparent.
6. Evaluate Their SEO
There is a wealth of SEO tools at your disposal to use when analyzing your competitors' keywords, backlinks, and referrals. Semrush is one of the most useful content marketing tools that can help identify these components.
Simply type in your competitor's URL into the search bar and it'll bring up the keywords that are bringing in their organic traffic. Tracking organic traffic is one of the important website metrics to track and is something you should be paying attention to in your own business.
You should also pay attention to their website speeds and mobile optimization. Improving SEO and user experience are just some of the many reasons why you need optimization for mobile.
7. Compare a Few Different Competitors
Once you complete one analysis of a competitor, repeat the process a few more times with different competitors. After you have all the information, compare all the different competitors to one another. While you want to compare yourself to your competitors, you can learn a lot by comparing them to each other.
These companies may all be competing for the same customer base but they're probably not going about it the exact same way. The easiest way to do this is by doing a side-by-side comparison of things like products, services, target audience, and location. While comparing the competitors, write in your own information, too. This will make analyzing the comparisons a little faster.
8. Get Customer Feedback
Your customers can offer a lot of insight into your competitors' web strategy. Put out a survey after a customer purchases a product or service. Ask which other business or products they were considering before choosing your business. Customers may very well disclose competitors you aren't even aware of. Or, it might be helpful to employ some social listening.
You can also ask your sales team to ask potential current customers what other products or services they are considering. If you have a good grasp on what your competitors' web strategies are, your salespeople may be better at anticipating what customers want or need.
9. Read Local Online Forums or Social Media
Often, customers will ask for advice on businesses, products, or services on sites like Reddit or Facebook. By keeping an eye on these platforms, you may be able to identify competitors' web strategies there. Take notes on needs, desires, complaints, and appreciation.
Knowing these needs and complaints can help you tweak your web strategy to draw in more customers. Being aware of what your competitors are doing right will also help you refine your strategy, you want customers to be happy so make sure you can keep potential customers.
This is just an overview of how to identify your competitor's web strategy. Being able to identify their web strategy helps refine and develop your business growth strategy. While you should not be copying their strategy, you will be able to fill in your gaps as well as fill in gaps other competitors may be missing. Hopefully, you begin to see growth and opportunities in your small business.