7 Things to Consider for Your First Website
July 1, 2021

By everybody , aka mind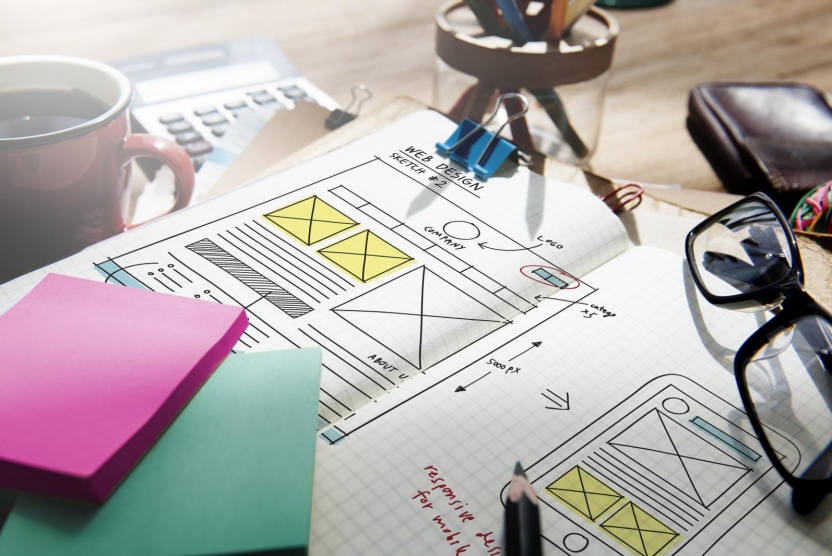 Thinking of starting a website for your small business? There are a lot of things to consider. Here are a few things to consider for your first website:
1. Buy Your Domain
If you don't already own a website domain for your business, one of the first things to consider for your first website is to buy your website domain. For many businesses, their website domain is their business name, but some take a different approach.
Whatever is right for your business, it's generally a good idea to purchase the domains that include your business name to protect your brand and online reputation. Even if you end up using a different domain name for your website, you will still own and control those associated with your business name.
2. Think About Color Scheme and Fonts
If your business does not have a color scheme already, you want a good color scheme that is appropriate for your business or industry. Is your business more formal and conservative like a financial or legal company, or is your business more outgoing and adventuresome, like a trampoline park for kids? Choose your colors appropriately.
The same logic applies to the fonts your site will use as well. What type of image do you want to present to your customers? It's okay if you're not sure; a good website designer will be able to present different color palettes and fonts for consideration or adjust the ideas you have to make your website more accessible. This will help you to finalize your decision regarding the fonts, color scheme, and spacing.
3. Figure Out Logos
Getting your logo in order is important for your website. Even if your business has an established logo, it may be worthwhile to have your website designer review it, and rework it if needed. Logo design tips only take you so far and your logo needs to fit your brand and look good across mediums.
Not all logos translate well to the web and if you haven't been using yours in digital and online formats, it may need some tweaking and updates. This is also a great opportunity to overhaul your logo completely and do a brand refresh if you're not completely happy with what you have.
4. Determine Who Will Build it
When it comes to building your website, the choices tend to fall into two categories – hiring someone to build it or building it yourself. You can use a DIY website builder, use a template or have your developer use a template, or you can work with a designer and developer for a completely custom theme.
When it comes to a website builder vs template website vs custom website, there are pros and cons for each, and what's best for you will depend on several factors. Even if you go with a template website or custom website, the CMS you choose will have its own pros and cons as well. Despite it being one of the most popular CMS on the web, there are still pros and cons of WordPress for B2B companies. Most of the time, it's a good fit, but there are use cases where it's not the best option.
5. Choose a Website Host
Another one of the things to consider for your first website is where you will host your website. You will need to choose a website hosting provider to be able to build your website and have it online once it's done.
If you're working with someone to design and build your website, they may have some recommendations and can help you get hosting set up. However, you do want to make sure you are the main owner of your domain and your hosting.
You can give your developer the account access they need to get things done, but making sure you retain ownership is important and is one of the ways to avoid vendor lock-in with your website.
6. Make Sure Your Website is Mobile Friendly
One of the biggest signs it's time for a website redesign is if your website is not mobile-friendly. So, when you are working towards your first website, it's essential to make sure it is both responsive and mobile-friendly. Visitors to your website should have a good user experience and be able to easily navigate your site no matter what device they are using.
7. Plan for Marketing Your Website
Your website is your business online. Even if it's just a brochure site for your business, you still want to have some plan in place for marketing it and driving traffic to your website. In addition to following SEO best practices for long-term growth, it may also be a good idea to invest in some paid advertising for some immediate traffic. Between Google Ads, paid boosting on social media, and social media ads, there are a lot of options available to start getting traffic to your new website immediately.
These are just a few things to consider for your first website to cover the basics. Choosing the right partner can help you cover everything, make the process straightforward and smooth, and ensure you end up with a great website for your business.
If you're interested in a website for your business, contact us for a meeting of the MINDs. We can talk about your business, your goals, and a website that can help you meet them!