How to Grow a YouTube Channel Organically
August 17, 2023

By Karen Layman, aka Karen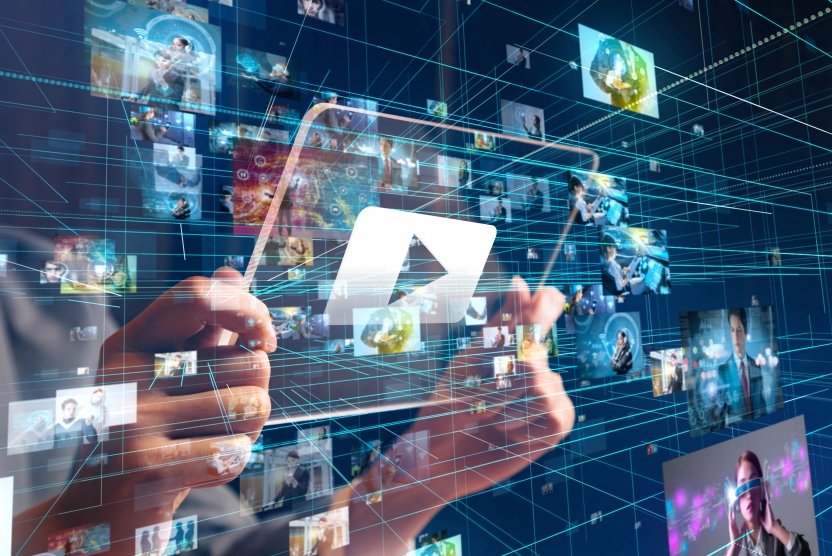 Using YouTube can have many benefits for your small business. However, it can be hard to grow your YouTube channel's audience. Here's how to grow a YouTube channel organically:
1. Figure Out What Your Audience Wants
It's crucial to define your target audience for any social media platform and YouTube is no exception. If your content isn't relevant to your audience, no one will pay attention to it.
Pay attention to other competitors and people in your field. What type of content and topics are they sharing? Take a look at what videos have gotten the most views and shares. This will help guide you as you decide what content you need to be sharing to get more views. It's also why you should follow competitors on social media.
If you've already uploaded some videos, check YouTube Analytics. That's a great place to analyze data to see what viewers are watching. It gives you important details about audience location, demographics, and engagement.
2. Write Catchy Titles
Titles make or break your content. It's the difference between a click to watch or a skip. You need to catch your audience's attention to encourage views, but it's important to get your viewers' attention without resorting to clickbait titles. Titles need to be informative and it's part of the ranking factor on YouTube. It's also one of the most important things that businesses should know about YouTube.
Listicles and "best of" videos usually perform very well. Make sure your title has your keyword or phrase so search results bring up your video. Ensuring you have the proper keywords is also another important aspect of creating a successful YouTube campaign.
You also want to keep titles short and sweet. The YouTube character limit is 100, but research has shown that the optimum title length is no more than 70 characters. Take your time and think things over before choosing a title.
3. Engage With Your Audience
Even though YouTube isn't like other social networking sites, it still is a place to grow a community. People comment, like, and share content. You should be interacting with your audience here just like you would on Instagram or Facebook. Engaging with followers is just one of the ways to get your content noticed.
Any type of engagement with your viewers is a positive signal to YouTube. Responding to comments fosters community, too, and is one of the things your business should be doing on social media. Simply liking comments takes just a few minutes, but shows viewers you see their comments. Set aside time after each new video to respond to comments and questions. People respond positively to this type of interaction and you'll see growth over time.
4. Create Good Thumbnails
Thumbnails are almost as important as titles. Thumbnails are a photographic snapshot of your video, like a still preview. The thumbnail and title should work hand-in-hand to grab the viewer's attention.
If you don't customize your thumbnail, YouTube will just grab any random shot and use it. Sometimes, these images can get blurry if it's grabbed during a transition or adjusting a camera setting. No one's going to want to click on a thumbnail like that.
Creating your own thumbnail tells your viewers you take your channel seriously. It doesn't require a lot of extra effort, either. There are plenty of online templates through useful content marketing tools like Canva to follow. For added consistency, stick to a similar layout and font style.
5. Target Search Results
Don't forget about your SEO strategy when it comes to YouTube. When promoting your YouTube channel, keep SEO in mind. How-to's, product reviews, and long-form videos (longer than 10 minutes) typically rank fairly well with search engine page results (SERPs).
However, don't just create content for SEO. Be sure your content fits in with what your customers and followers want. Keep SEO best practices in mind, but still create relevant content.
6. Organize Your YouTube Videos in a Playlist
Organization is key on YouTube. As you create more and more content, it can be hard to find a specific video if things aren't properly organized. You want your channel to be easy to navigate. If people can't find what they're looking for, they tend to give up and look somewhere else.
Group similar topics into one playlist. Or, group similar types of videos together. This could be in-depth product explanations, Q&As, how-tos, or recommendations. Your subscribers are much more likely to spend more time browsing your content if it's easy to find.
7. Share Your Content to Social Media
Sharing your content to your various social media channels is imperative to grow your followers. Sharing YouTube content is no exception. As soon as a video goes live, be sure to post it on your various channels.
Don't be afraid to link to your YouTube channel every now and then as a reminder for followers to check out your content there. Sharing your YouTube videos is just one of the types of content to post on your social media to help grow your social media presence.
You can also share snippets of your YouTube video on your social media. This acts as a teaser, encouraging followers to check out the rest of the video. Or you can create a preview video with a few different snippets to encourage more views. These are great ways to repurpose video content and your efforts should draw more attention to your YouTube content and help grow your channel.
8. Try a Paid YouTube Campaign
Marketing is always a good way to get more attention and views for your content. But if you want even more exposure and visibility, it might be worth it to try a paid YouTube campaign. Although it's not an organic growth tactic, a paid campaign can help support and accelerate your other efforts, especially as it gets more difficult to gain traction organically on social media platforms.
There are a few different types of YouTube ads to choose from if you decide to run an ad campaign. Understanding the different types of ads is essential in order to create a successful YouTube campaign.
Display ads: These ads appear on the side of a YouTube video and are only visible on desktops.
Bumper ads: These are non-skippable ads that show before a video plays. They can be a maximum of six seconds in length.
Overlay ads: These types of ads are semi-transparent and only show at the bottom of a video. They are only available on desktop.
Skippable and non-skippable ads: skippable and non-skippable ads can appear before or during a video. Skippable ads can be skipped after five seconds while non-skippable must be watched the whole way through.
If you choose to run a YouTube campaign, you can either create brand new content or use a video you've used in the past. The benefit of using an existing video is that you have a better idea of what clip will perform the best. Using something new is beneficial because you can create a targeted piece of content.
This is just an overview of how to grow a YouTube channel organically. It's important to remember that it takes time and patience. It doesn't happen overnight. However, applying some of these tactics will help you begin to expand your channel and gain more viewers!