How to Increase Blog Post Conversions
July 13, 2023

By Karen Layman, aka Karen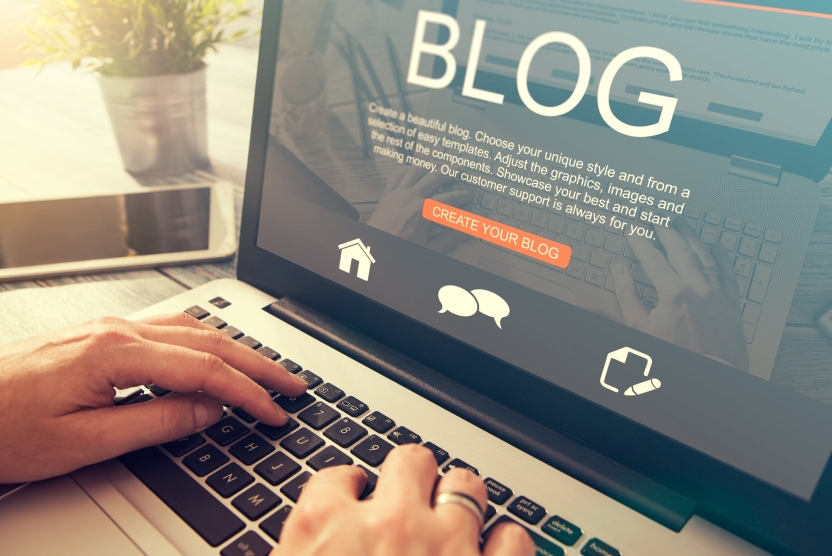 Having a blog is a great way to bring in more visitors to your website. However, it can still be a challenge to convert those visitors into customers. Building an audience that reads your content and becomes customers is tricky, but possible. Here's how to increase blog post conversions.
1. Customize Your Blog for a Specific Audience
If your blog doesn't have a specific audience, it will be very hard for you to succeed. If you can't define your target audience, you won't know how to market to them. Focusing on your target audience is a great way to increase conversions.
If you're a graphic design firm, your blog should target other graphic designers looking for resources or potential customers who might seek your services. If you work in tech, you'll need to narrow into a niche topic.
You may not be able to outrank big tech sites for broad terms. But, by offering your audience something different and more focused, you have a better chance of getting noticed by search engines, connecting with your specific audience, and improving conversion rates.
2. Use Social Proof
Social proof is an important part of marketing. It's evidence of the faith others have in your brand or product. Working social proof into your blog is important because it may determine if a site visitor becomes a customer.
Showcasing comments on your blog is an easy way to use social proof. Comments show that other customers are engaging with your content. This tells readers it's worth their time to do the same.
3. Write Interesting Blog Content
Even if your blog posts are well-researched and informative, they won't land well with your audience if they're boring. You also need to keep in mind that many of your readers are simply going to skim your post. This is why it's important to create content that stands out.
Make sure your posts are simple and to the point. Shorter paragraphs break up your content, making it easier for your readers to take in information. Use plenty of examples to help readers understand the topic at hand. Keeping things simple and easy to understand is just one of the tips for writing an effective blog post.
And most importantly, make it fun! Not every part of the post needs to be serious. Include a silly graphic that relates to your content. Use interesting analogies or metaphors that are unexpected because these will stick out to your readers.
4. Use Effective Calls to Action (CTAs)
Writing effective calls to action (CTAs) can be very helpful in blog post conversions. However, it can be a little tricky knowing where to put them. Don't just bury them in a blog post.
There are a few strategic places to put a strong CTA. These places include at the bottom of the page, in a banner on top of the page, or in a non-intrusive pop-up. Make sure they're in places where your visitors are spending the most time.
5. Use Engaging Elements
Blogs that are visually appealing and easy to read have a higher conversion rate. Simple things like using uniform fonts and easier-to-read font sizes can improve your blog's visuals while also making your website more accessible.
It's also very important to make sure your website is optimized for mobile use. Many people are using mobile devices to do web searches and engage in online spaces. Visitors will spend a lot more time engaging with your content which is why you need to optimize for mobile.
This is just a brief overview of how to increase blog post conversions. You can also promote your blog content to drive more traffic. However, even if your blog is bringing in a lot of traffic but few to no conversions, your blog isn't working for you. Try implementing some of these strategies and hopefully, you begin to see a rise in blog post conversions!