Instagram Reels vs Stories – Which Is Better for Your Business?
July 7, 2022

By everybody , aka mind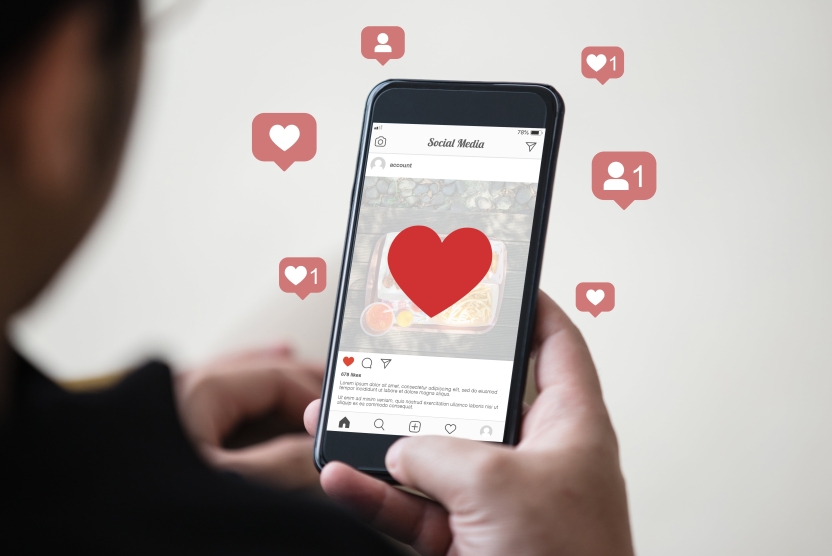 If you are running a successful business, you already know the importance of digital marketing and posting content that stands out on your social media. Nowadays, posting video content on Instagram is one of the most potent ways to improve your organic reach and engagement.
And the video content on your Instagram can be effective in the form of Reels and Stories. So, which one should you go for? Because both Reels and Stories have pros and cons, it can be challenging to answer this question. Here's what to consider to help you choose between Reels vs. Stories and decide what's better for your business.
Instagram Reels vs Stories – What's the Difference?
Nowadays, using short videos is one of the digital marketing trends to watch out for. Even though it all started with TikTok, the trend quickly spread to Instagram in the form of Reels. However, short videos are also commonly used in Stories.
6 Most Significant Differences Between Instagram Reels and Instagram Stories
A big part of figuring out which one is better for your business and building an Instagram content strategy for your business is knowing what is different between them. Here are some of the biggest differences between these two features:
1. Reels Last Longer
Instagram Stories are only available for 24 hours unless you decide to store them in your highlights. On the other hand, Instagram Reels will continue to appear in both the Reels tab and your feed.
2. The Reach of Stories Declines When You Use Hashtags
When you add a hashtag to your Instagram Story, other users will be required to tap to view your Story. Because there are so many stories, the likelihood of yours being told is pretty low.
But when it comes to Instagram Reels, the algorithm is set up so that when a user searches for a hashtag, the Reels appear at the top of the results. Using hashtags the wrong way on a platform is one of the hashtag mistakes that can affect the reach of your post, even on Instagram where hashtag use is the standard.
3. You Can Save Reels From Other Users
You are unable to save an Instagram Story of another user so that you can view it at a later time. However, users can save Instagram Reels on their devices.
4. People Who Do Not Follow You Can See Your Reels
When it comes to the reach, the majority of individuals who view Instagram Stories are those who follow the account that posted the Story. On the other hand, people who do not follow you on Instagram can view your Reels, which massively expands your reach. You can easily add them to your site to reach an even wider audience.
There are plenty of ways to embed Instagram photos and other content on your WP website. Being able to natively manage a variety of content or integrate with something to show content in a specific way are some of the benefits of using WordPress for your website and it can help you make the most of your Instagram content.
5. Reels Are More Likely to be Highlighted on the Explore Page
Instagram Stories are seldom highlighted on the explore page of Instagram. Instagram Reels consume the most space, guaranteeing they will receive the most views.
6. There Are More Options to Share Reels
You can share Instagram Stories either as a story or via email. However, they will only be visible for 24h. Instagram Reels are permanently accessible to users and can be easily shared with virtually anyone.
Reels vs Stories – Which One to Choose?
Now that you know the most significant differences between Instagram Reels and Instagram Stories, it's time to consider which one's better for your business, if not both.
4 Reasons to Use Instagram Reels for Your Business
Here are a few reasons to use Instagram Reels for your business:
1. Reels Can Help You Grow Your Audience
Instagram Reels are an excellent choice for you if you're trying to grow your audience. The Instagram algorithm shows your reels to people who aren't already following your account.
You are getting an excellent opportunity to get discovered by new people who haven't heard from you before. This can be a great way to get more Instagram followers.
2. Share What Makes Sense for Your Brand With Reels
The best part about Reels is that you can use them to share what makes the most sense for your type of brand. For example, if you're providing web design and graphic design services, you'll want to use reels to showcase your skills.
You can create tutorial videos, give your followers valuable tips, showcase finished materials, and more. Most importantly, you can use them to highlight the aspects of your brand that make you stand out from the competition. This can help you build your brand on Instagram.
3. Reels Boost Engagement With Followers
Reels are also great to use if you're trying to boost engagement with your existing followers. Some things businesses should know about Instagram is that you can optimize your posts for more reach and use different features/types of content to engage with followers.
Instagram Reels are a perfect tool for showcasing your customer testimonials, and you'll have to agree that there's no better social proof than word of mouth from your satisfied clients. This is why testimonials are one of the types of content to post on social media.
4. Repurpose Your Content Into Short Teasers
Lastly, you can use Instagram Reels to create teasers for your long-form content. For instance, you might have a longer educational video on YouTube that you want more people to see.
You can show parts of it in a new reel and get your followers interested and more inclined to watch it. This is one of the ways to repurpose video content and boost engagement. So, you can also use Instagram Reels to boost traffic on other platforms.
3 Reasons to Use Instagram Stories for Your Business
Using Stories and other features is one of the Instagram marketing tips. Here are a few reasons to use Instagram Stories for your business:
1. Stories Provide Time-Limited Content
When it comes to Instagram Stories, they'll only be shown to your followers for 24h. After that, they disappear, unless you save them. If you're a business owner, you can use Stories to show off "behind the scenes" from your everyday life in the office.
You can even go a step further and share details from your personal life if you feel comfortable with it. These are all ways businesses can use Instagram Stories to connect with followers and potential customers.
2. You Can Use Stories to Show the Human Side of Your Brand
Always remember that most people who follow someone online, even if it's a professional brand they love, still love to see those little snippets on what kind of person you are outside of your brand and work. This is a great way to increase the sense of connection between your customers and your brand and build trust.
3. Stories Can Help Build Communities
Instagram Stories are also great if you want to build a community of loyal fans who regularly engage with your brand and are excited to see what you have to share next. For instance, if you have a new product you're launching, you can use Stories to build more excitement around it.
Instagram Reels vs Instagram Stories – The Bottom Line
It's not easy to pronounce the winner in the battle of Reels vs Stories and say which one is better for your business. They both come with plenty of benefits and can help you achieve different things.
While Instagram Reels will help you get new followers and build an audience, Instagram Stories will help you connect with your current followers and strengthen your relationship with them. What you spend the most time on will depend on your business and goals, but the best approach is usually to take advantage of both and focus on creating quality content relevant to your audience.