10 Ecommerce Website Design Tips
January 19, 2023

By everybody , aka mind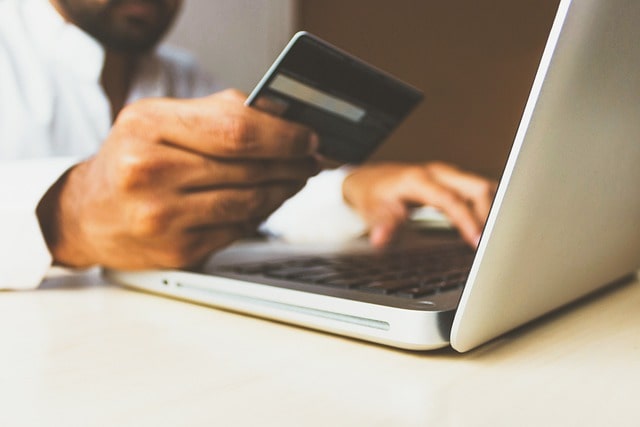 When designing an efficient and profitable ecommerce website, it is crucial to understand all the essential elements. Many factors drive online sales, and all of them should reflect in your web design. To help you gain more conversions and increase your company profit, your website should connect with your customers and give them a shopping platform they will enjoy using. With that in mind, here are some essential ecommerce website design tips:
1. Give Users a Mobile-Friendly Experience
It is essential to optimize your ecommerce website for mobile phones; being mobile-friendly and responsive is one of the ecommerce trends year after year. Whatever people do online, they are used to doing it with their phones. Mobile phones allow mobility since they don't have to sit in front of their computer at home.
Furthermore, a mobile-friendly experience also improves your SEO. A responsive and mobile-friendly website is one of the user experience tips for a better website and a better user experience is one reason why Google values websites optimized for mobile devices.
2. Use Pop-Ups in a Smart Way
If not used efficiently and at the right moment, pop-ups can be one of the most annoying things. There you are, trying to browse the website, and a huge block of text pops up and blocks half of your screen. This became so annoying and negatively affected user experience so much that Google even released an intrusive or interstitial popup penalty back in 2017.
However, pop-ups can be very beneficial to your website if you use them strategically and intelligently without disrupting the user experience. You just need to time and place them properly.
If a visitor spends a couple of minutes, and they browse through your product catalog, show them a subtle pop-up that will not only invite them to create an account or sign up for your newsletter but also offer them a sizable discount on their first purchase.
This can also be something that slides in from the side and doesn't block their content. Exit-intent popups can also be a way to re-engage users that are getting ready to leave the site.
3. Push Your Most Popular Products
Whatever products are sold the most, it is necessary to advertise them front and center. This is an excellent advertisement for your website and can help grow your ecommerce business. New visitors will see a high number of sales and positive comments or reviews, which will give them more security to become a user themselves.
Including reviews and positive comments on top products are ways to use social proof on your website and build trust with potential customers. Furthermore, this is an excellent way to push the products you want to sell. People always want to be included in the hottest topics of the day.
4. Always be Mindful of SEO
An ecommerce website cannot be successful if your SEO is not good. If you want your customers to find you, you must help them by following SEO best practices and using essential SEO elements like:
Keywords relevant to their search
Smart and detailed product descriptions will show on the SERP
Meta descriptions and other meta-data that is essential
Proper website structure
On top of that, it is crucial to use SEO tools to do your SEO audit. Always stay up-to-date with the latest Google algorithm updates and update your SEO accordingly. In addition to that, use SEO tools to analyze competitor websites and make sure your website is competitive.
5. Use Relevant Images or Videos
When people shop online, they cannot feel the product. Everything is visual and virtual. That is why you need to find a way to let them experience the product before they decide to purchase it. This is why poor-quality images are one of the common ecommerce mistakes to avoid.
Every product page should display relevant, high-quality images that show the product from multiple angles. Implementing good image SEO and focusing on original images can also elevate your site and your product pages. If you want to add more value to your product page, you can include a video that shows how the product is being used.
6. Add Multiple Ways to Connect With Customer Support
One of the reasons why people don't trust some websites is because there is no proper customer support. As a business owner, you need to understand how to improve customer service. That is definitely something to work on every day, and always try to make it better.
The best solution for an ecommerce website is to provide multiple customer support channels. The best option by far is a live chat option, where customers can easily connect with a real agent.
Other options include an email address, a phone line, or a website-integrated system to open a customer support ticket. Not only does this provide a good user experience for people on your website, but it's also one of the trust signals your website should have.
7. Keep Your Web Design Simple
Ask yourself, what is the purpose of an ecommerce website? The simplest answer is that it should convert visitors into paying customers, sell your products, and earn a profit for your business. Always have that in mind when doing web design.
Avoid fluff content and things that will shift the focus from important things. You want a simple and fast experience. Remember that people can quickly change their minds when shopping online. If your checkout process is complex and includes multiple steps, that will poorly reflect your sales.
Your customers should be able to quickly navigate the website, find what they need, and make a purchase within a couple of seconds. If your website is slow, outdated, has issues, or just isn't performing, these could be signs you need a new website.
8. Avoid Hidden Fees and Charges
To build a successful ecommerce website, you want to be honest with your customers regarding the pricing. Do not try to sneak in hidden fees. Always be transparent about the actual price, additional tax, and shipping costs.
We all know that tax and shipping are usually calculated during checkout. However, it doesn't hurt to let the customers know about that even before they reach the checkout phase. Add a direct statement below the price on the product page, and they will be aware of it when they go to pay.
9. Web Design Should Improve User Experience
The design of your website should improve user experience. For an ecommerce website, this directly affects revenue. There are many reasons why shoppers abandon their carts, and making sure your website doesn't have them can keep you from losing sales.
The best way to make that happen is to improve your shopping cart page. Allow the users to save their shipping and billing address and credit card information, and add clear instructions about the shipping information. If there is any process that repeats with every purchase, try to make it so the system does that for them. This convenience and ease of use will positively affect your sales.
10. Be Clear About the Website Safety
Get the SSL certificate; provide secure transactions. This is imperative because people use their credit cards to shop. If you do not ensure the safety of their private information, you will not be able to create a website they can trust.
Always invest in online security, and make sure to inform users how your website is safe for online shopping. Try to get various online security certificates and display them on the homepage.
Use Ecommerce Website Design Tips for a Better User Experience
As long as you have your user's best interest in mind, you will create a fantastic customer experience. These ecommerce website design tips should help you design a website that helps you to reach your goal faster. If you need a website for your business, contact us for a meeting of the MINDs. We can help design and build a website for your business and needs!